Under Trump, Americans Say Political Divisions as Bad as Vietnam War Era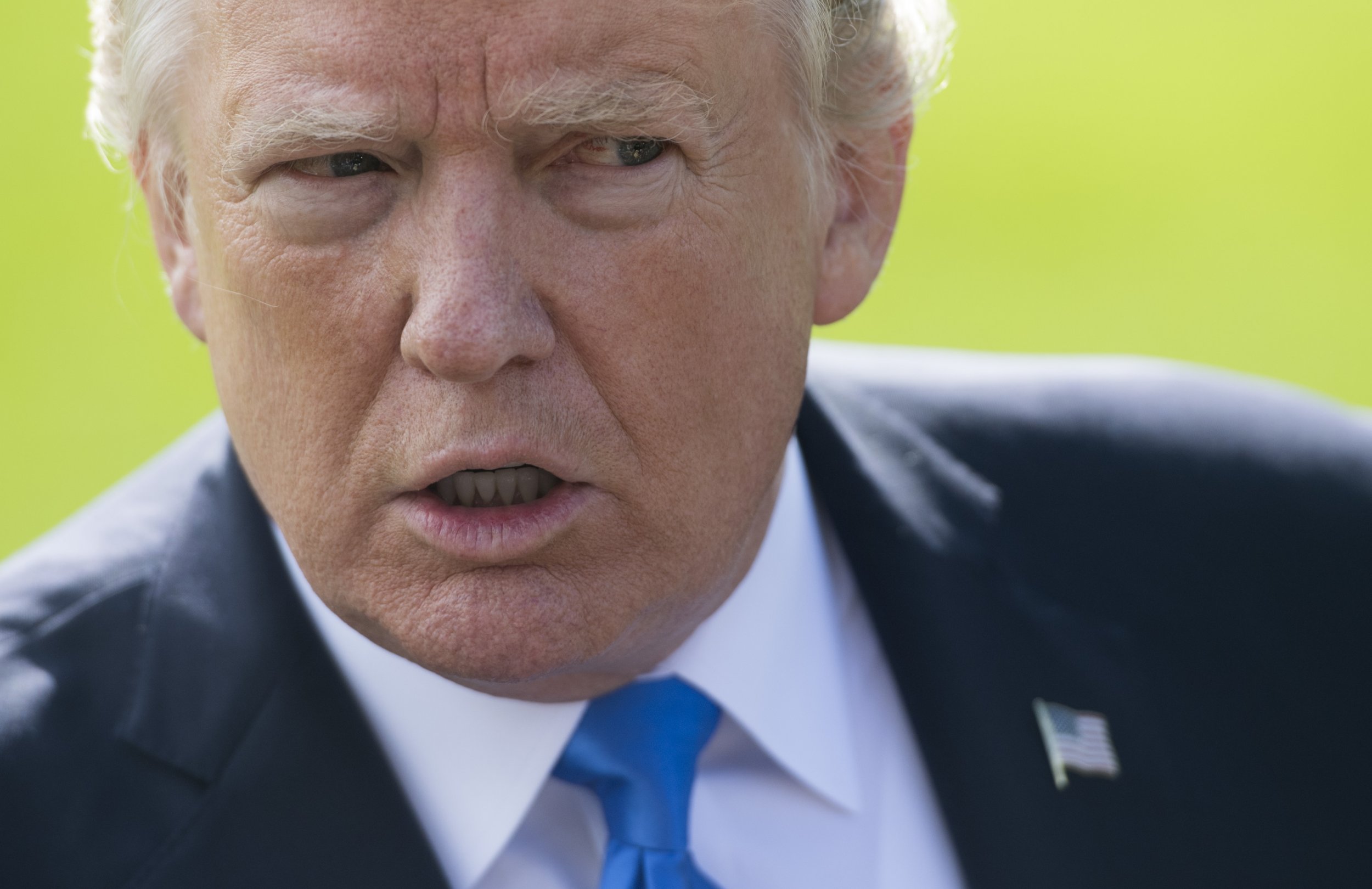 The majority of Americans believe political divides across the country are as big as they were during the Vietnam War, according to a Washington Post/University of Maryland poll released Saturday.
The poll, conducted Sept. 27 through Oct. 5, took a temperature check on the nation's response to business in Washington, asking a variety of questions tangentially related to President Donald Trump and his White House. 71 percent said they believe the state of U.S. politics has reached a "dangerous low point" under the new commander in chief.
Related: Here's How Donald Trump Could Actually Be Impeached
The majority (77 percent) of those who lived during the Vietnam War period said the political discourse in 2017, which includes the Women's March—one of the world's largest protest demonstrations in history—and other historic divides accompanying the Trump administration are as bad as the previous era of civil unrest and sharp disagreements.
By and large, Americans appear frustrated with politics, with the lowest percentage (14 percent) since 1987 stating they see the ethics and honesty of politicians as "excellent," or even just "good."
"It seems the country is being divided on so many topics and on so many fronts at one time," Gene Gardner, retired communications specialist in Virginia, told the Washington Post in the poll, describing democracy as having become a "rock-throwing contest."
Trump has previously suggested he was not at fault for the state of affairs in Washington, as well as his lack of progress in passing any major legislation in over eight months. "We're not getting the job done," Trump said Oct. 16 after concluding a meeting with his entire Cabinet. "And I'm not going to blame myself. I'll be honest. They are not getting the job done."
"We had health care approved and then you had a surprise vote by John McCain," Trump said. "We've had other things happen, and they're not getting the job done."
Still, the majority of Americans (51 percent) say the president deserves "a lot" of the blame for the dysfunction in the American political system.
Not all of the responses were entirely negative: a strong majority (63 percent) said they were proud of how democracy functions in America. The percentage of those who said they weren't proud of democracy in America doubled in three years, however, jumping from 18 percent in 2014 to 36 percent in 2014.
Meanwhile, just 29 percent of those polled said the current state of American politics is "similar to most periods of disagreement."