Social Media Captures Apparent Photographer Assault at Donald Trump Rally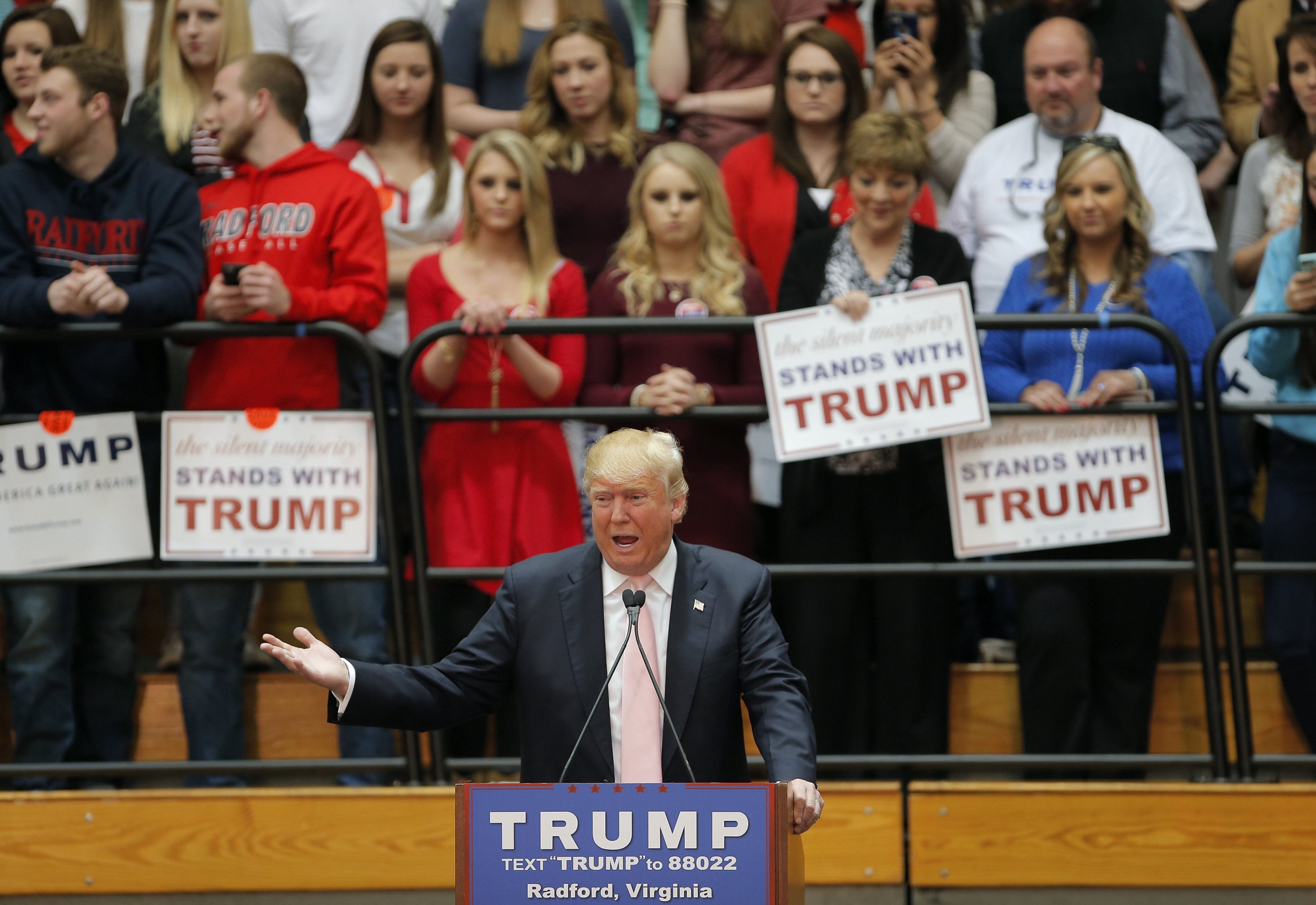 A short video shot by a journalist at a Donald Trump rally in Virginia appears to show a Secret Service agent tussling with a photographer.
Captured on Monday by Joe Perticone, a congressional reporter with Independent Journal, the video shows the unidentified photographer flailing his legs after allegedly being choke-slammed by a Secret Service agent. As booing and cheering is heard in the background, the photographer points to his neck and accuses the man of choking him. The photographer is then led away.
A number of journalists witnessed the scuffle and filmed or took photos of the incident.
Trump appeared at the rally at Radford University in southwestern Virginia on Monday, one day before Super Tuesday, which will see nearly a dozen states hold their primary elections. According to Perticone, protesters interrupted the rally a number of times.