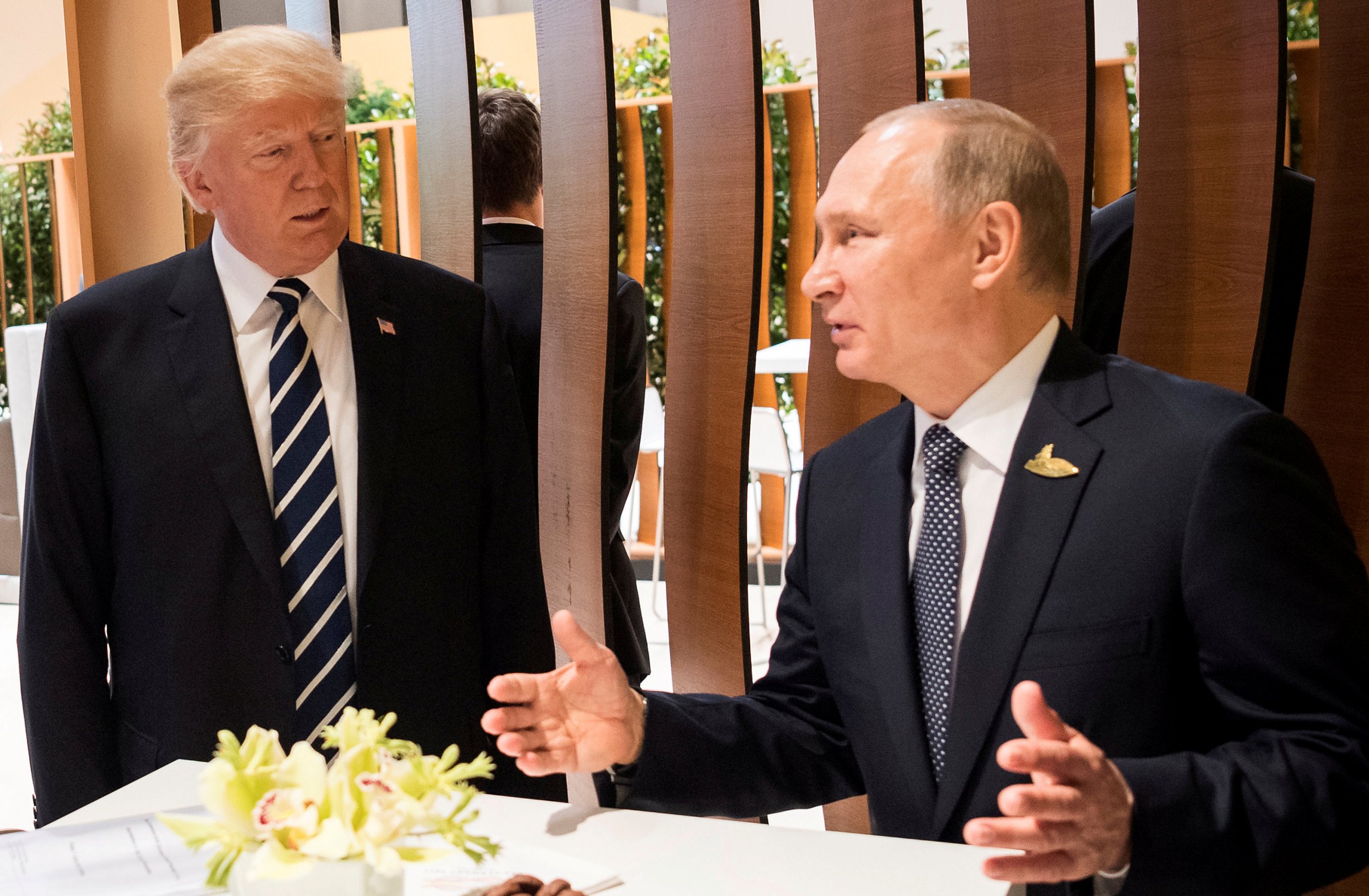 Secretary Of State Rex Tillerson said Donald Trump is focused on how to "move forward" from the issue of election interference following a meeting with Russian President Vladimir Putin.
Speaking to reporters Friday, Tillerson said that Trump began the meeting, held on the sidelines of the G20 summit in Hamburg, by raising concerns about Russian interference in the contest last year, the AP reported.
Putin denied any involvement in the election, Tillerson added.
He said the president is now "rightly focused on how do we move forward from something that may be an intractable disagreement at this point."
The two men spent more than two hours speaking with each other, although the meeting had been scheduled for just half an hour.
According to U.S. officials, Trump and Putin agreed conditions for a ceasefire in Southwestern Syria brokered by the two powers and regional countries, Reuters reported.
Before the encounter, the two leaders gave a brief press conference, in which Trump said he looked forward to "a lot of very positive things happening for Russia and for the United States," while Putin said that "a phone call is never enough" to tackle "very important bilateral and international" issues.
Friday marked the first full meeting for the two men, although they briefly exchanged a handshake earlier in the day. Trump tweeted on Friday morning that he was looking forward to the conversation, saying that the pair had "much to discuss."
Trump and Putin's relationship has come under significant scrutiny since Trump's election victory in November.
The U.S. is investigating claims—denied by Putin—that Russia interfered in the election, based on the belief of U.S. intelligence agencies.
The Justice Department announced that it was launching an independent probe in May, while committees in both houses of Congress are also looking into the claims.
Trump has repeatedly declined to state unequivocally that he believes Russia interfered in the U.S. electoral process.
Asked about the claims during a press conference in Warsaw on Thursday, Trump said that "nobody really knows for sure," and while Russia could have interfered in the election, so could "other countries."
Some of the claims center around alleged links between officials linked to Trump's presidential campaign and the Russian state. but the president has always denied the existence of any such relationship.