Donald Trump and Vladimir Putin Are Working to Weaken Europe, Official Says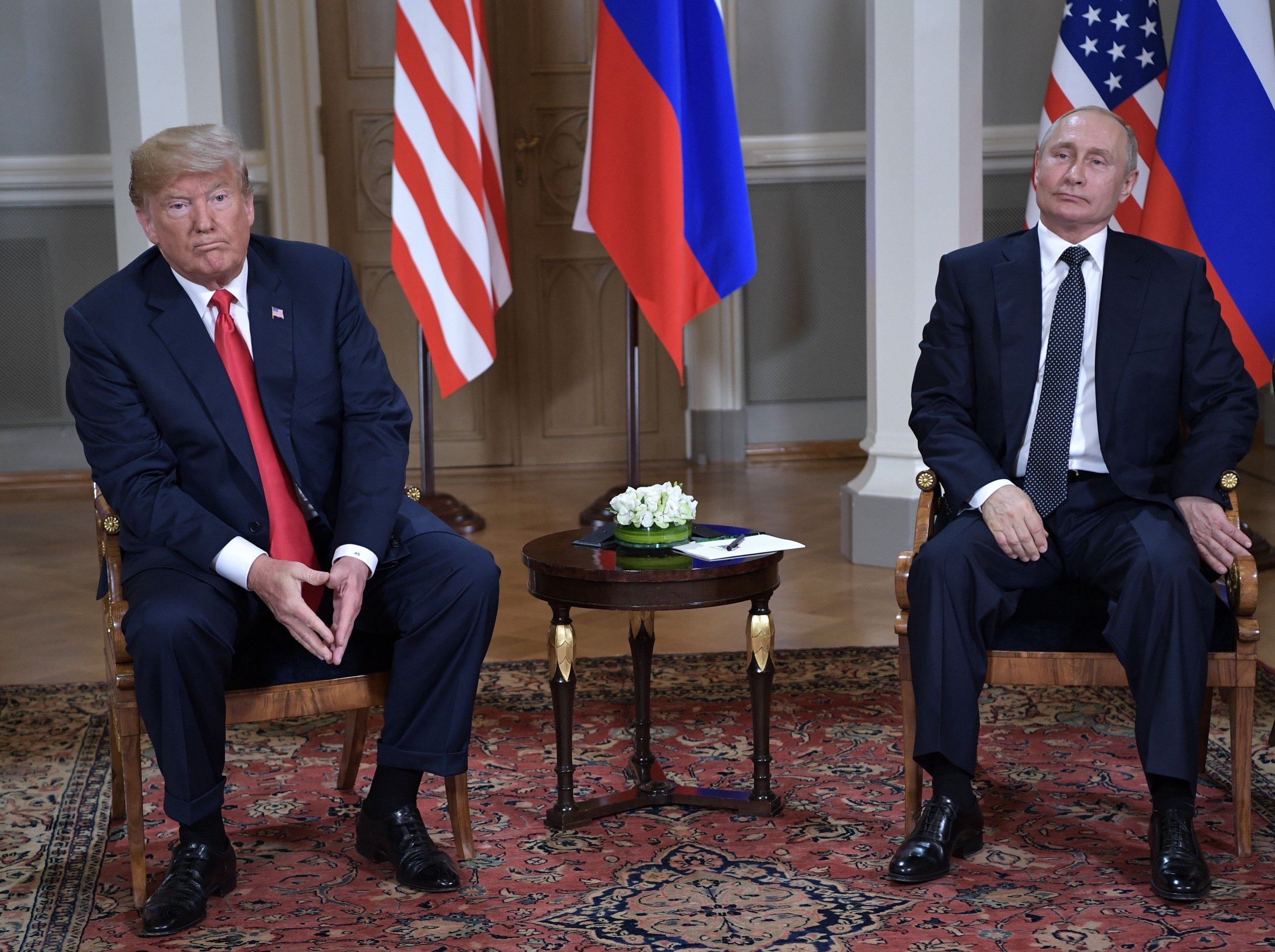 President Donald Trump and Russian President Vladimir Putin both want to weaken the European Union, a top European official said on Wednesday in the lead-up to European parliamentary elections this weekend.
"Countries like Russia, China but also the United States have challenged us harder than before," Jyrki Katainen, the former prime minister of Finland and the vice president of the European Commission, told CNBC in an interview.
"We are [for the] first time in the history in a situation where the president of the United States and [the] president of Russia seem to share the same view on Europe: the weaker, the better, because they think that it's better for their own country, which is obviously not right," Katainen added.
Trump has long been a critic of multilateralism and pushed a brand of nationalism that would see each country looking after its own national interest. Unlike presidents before him who respected the transatlantic alliance, Trump slammed the EU last year, claiming that "nobody treats us much worse than the European Union." He also described the EU as a "foe" on trade and said that the union was formed to take advantage of the United States.
The Trump administration then went on to downgrade the EU's diplomatic status in Washington, from nation state to international organization, without informing European counterparts.
Meanwhile, many experts have accused Russia of attempting to weaken the European Union by funding euro-skeptic political movements and sewing internal discord within countries. Investigators in the United Kingdom are looking into whether Russia interfered in the Brexit referendum, which saw a slim majority of voters opting for Britain to leave the European Union.
Russia has also backed far-right populist candidates like France's Marine Le Pen and Italy's Matteo Salvini, who has appeared at rallies wearing a T-shirt with Putin's face emblazoned on it.
In an op-ed published Tuesday, Guy Verhofstadt, a liberal European politician from Belgium, argued that a vote for populists in the upcoming European parliamentary elections would be a vote for Putin.
"Apart from their Euroskepticism and xenophobia, Europe's right-wing populist leaders are united by their adoration of Russian President Vladimir Putin. Their public statements sound as though they were issued directly from the Kremlin, where Putin's minions constantly complain about the so-called 'Washington-led Brussels elite.'" Verhofstadt wrote. "Like the illiberalism of Hungarian Prime Minister Viktor Orbán, the partnership between the European right and the Kremlin has been allowed to fester for far too long."