'Laughing Hysterically': Dem Staffers React to Awkward Attempted 'Recall' of White House Talking Points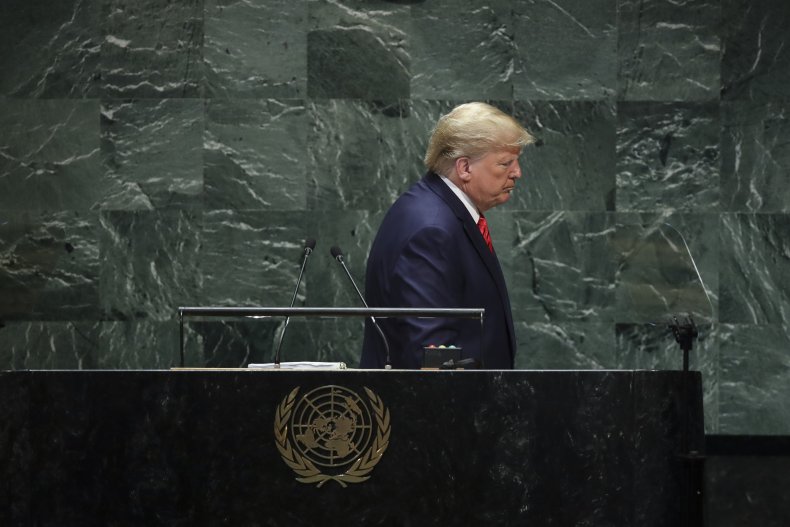 After the White House, facing pressure from Congress in a rare show of bipartisan unity, released a partial transcript of the July phone conversation that led to a whistleblower complaint, communications staffers working for the president scrambled to get ahead of the narrative.
The president appears to have floated some—at best—unusual proposals that may suggest he was applying pressure on Ukrainian President Volodymyr Zelensky to investigate former Vice President Joe Biden's family while withholding military aid to the vulnerable country. The House of Representatives formally launched an impeachment inquiry into the matter Tuesday.
After the release of abbreviated call notes Wednesday, White House staffers appear to have accidentally e-mailed congressional Democrats with talking points about how Republicans should deflect from some of the call's more untoward exchanges.
[Read the readout of the Trump/Zelensky phone call below.]
"The transcript clearly shows that there was no quid pro quo or anything else inappropriate about the conversation between President Trump and President Zelenskyy," the talking points noted a highly editorialized interpretation of the call. "It is entirely appropriate for the President to ask a foreign leader to investigate any connection between his country and attempted interference in the 2016 election."
In fact, right after Zelensky mentioned his country's impending purchase of U.S. anti-tank missiles, Trump brought up the prospect of the Ukrainian president doing the White House "a favor," referencing his lingering suspicion about former Special Counsel Robert Mueller's Russia investigation. After Zelensky assured Trump that "you have nobody but friends around us," the American president then referenced Ukraine's former top prosecutor who was sacked in 2016, a move vocally supported by then-Vice President Biden.
The White House's apparently clumsy attempt to manage the fallout from the memo was received by a bemused cohort of congressional Democrats. After the talking points were apparently sent in error to much of Capitol Hill, Tori Symonds, a White House staffer, appears to have sent a raft of "recall" messages to many of the unintended recipients, requesting that they voluntarily delete the talking points from their inboxes.
"I've heard from a lot of colleagues who are incredulous at how bad the talking points are and laughing hysterically at the incompetence of the recall message," Aaron Fritschner, communications director for Congressman Don Beyer, recounted to Newsweek. "[Symonds] has not responded but I do think that my reply made her realize that she had made a huge mistake, the recall attempt came just afterwards!"
Before the recall attempt, Fritschner had sent an e-mail in reply to the talking points chastising her for their dissemination.
"Did you ever think you would grow up to be someone who got paid to tell people that obvious corruption was okay?" Fritschner wrote in an e-mail that was posted on his Twitter account.
Symonds and the White House did not respond to individual requests for comment.