Donald Trump Wants Voter Fraud Investigation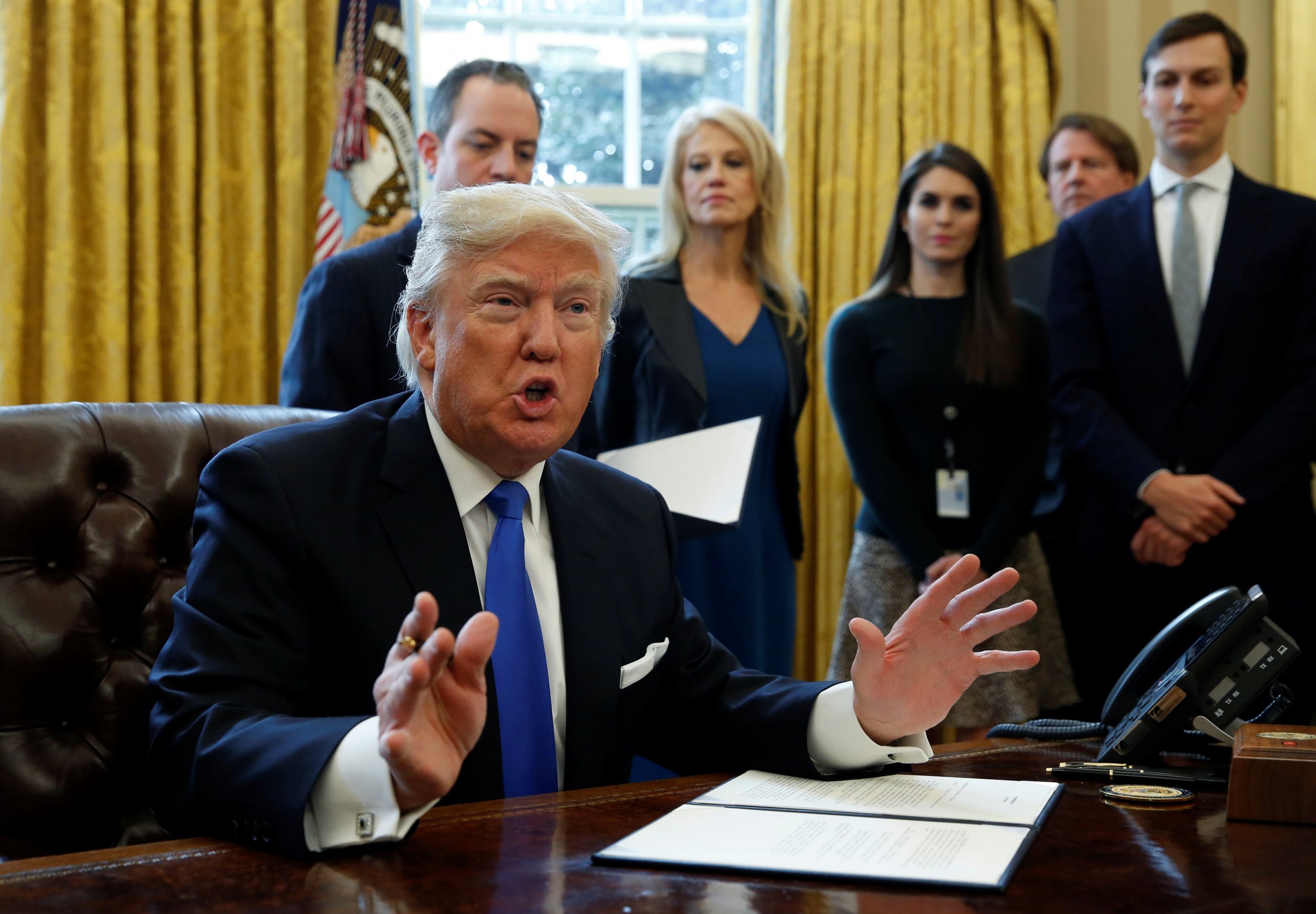 President Donald Trump said on Wednesday he would seek an investigation of what he believes was voter fraud in the November election, despite overwhelming consensus among state officials, election experts and politicians that voter fraud is rare in the United States.
The new Republican president has bristled at references to losing the popular vote to Democrat Hillary Clinton and said he would have won it if not for fraud. Trump, a real estate mogul and reality television star, has never substantiated his fraud claim.
"I will be asking for a major investigation into VOTER FRAUD, including those registered to vote in two states, those who are illegal and....even, those registered to vote who are dead (and many for a long time)," Trump said on Twitter. "Depending on results, we will strengthen up voting procedures!"
He did not elaborate beyond the two Twitter posts.
Trump complained even before the Nov. 8 election that its outcome was being rigged against him and has said 3 million to 5 million illegal immigrants voted against him.
He lost the popular vote to Clinton by more than 2.9 million votes but won the state-by-state Electoral College tally that decides the presidency.
The popular vote and allegations of Russian meddling in the election have led to criticism that his victory was not legitimate. Trump initially rejected U.S. intelligence findings that Russian President Vladimir Putin ordered cyber attacks that hurt Clinton's campaign to Trump's benefit.
State officials have said they found no evidence of widespread voter fraud in the election and there is no history of it in U.S. elections. Leading Republicans also have rejected fraud claims with House of Representatives Speaker Paul Ryan saying he had seen no supporting evidence.
On Wednesday, Republican Senator John McCain said Trump's assertions were unsubstantiated.
"There's no evidence of that and I think that those who allege that have to come up with some substantiation of the claim," he told MSNBC.
NO EVIDENCE
Trump's announcement on Twitter follows a White House news briefing on Tuesday in which his spokesman, Sean Spicer, confirmed Trump continued to believe that millions of illegal immigrants voted in the election. Spicer did not provide any evidence to support those beliefs.
Federal investigations of voter fraud are rare. A five-year probe initiated by the George W. Bush administration turned up no evidence of voter fraud and ended in resignations and more investigations for the Department of Justice, which enforces federal voting rights laws.
Democrats worried Trump's persistence would allow Republicans to impose restrictions on voting.
"The great political crisis we face is not voter fraud, which barely exists," Senator Bernie Sanders, who had sought the Democratic presidential nomination, urged in a Twitter post. "It's voter suppression and the denial of voting rights."
Trump's attorney general nominee, Republican Senator Jeff Sessions, has been criticized for his record on voting rights and race relations. A voter fraud case he prosecuted as a U.S. attorney in Alabama helped derail his confirmation as a federal judge in 1986.
Voting rights experts at New York University's Brennan Center for Justice urged Sessions to heed lessons of the past.
"In 2007, the Justice Department was upended by scandal because it had pursued a partisan agenda on voting, under the guise of rooting out suspected 'voter fraud,'" Adam Gitlin and Wendy Weiser wrote in a Jan. 7 report for the center.
"DOJ political leadership fired seven well-respected U.S. attorneys, dismissing some top Republican prosecutors because they had refused to prosecute non-existent voter fraud," they wrote.
The firings scandal prompted the resignation of the attorney general, Alberto Gonzales, they said.
A 2007 Brennan Center report titled "The Truth About Voter Fraud" cited voter fraud incident rates between 0.00004 percent and 0.0009 percent.
A study by The Washington Post found 31 credible cases of impersonation fraud out of more than 1 billion votes cast in elections from 2000 to 2014. Arizona State University studies in 2012 and 2016 found a similarly low rate.