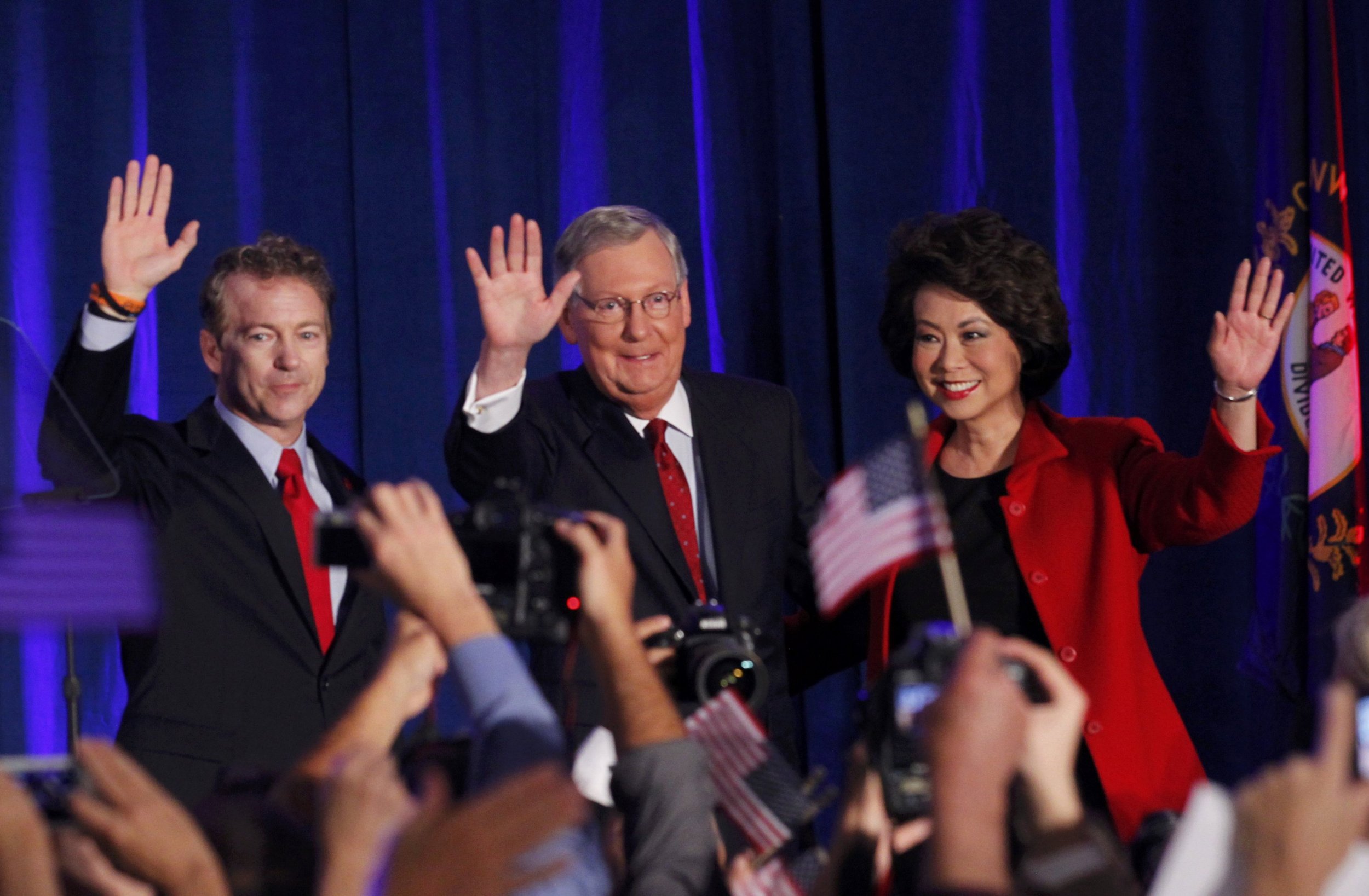 U.S. Republican lawmakers launched an effort to unify behind a legislative strategy on Wednesday but showed little appetite to quickly take up President Donald Trump's call for a probe into what he believes was large-scale voter fraud in the Nov. 8 election.
Trump called on Wednesday for such an investigation, although there is overwhelming consensus among state officials, election experts and politicians that such fraud is rare in the United States.
Meeting in Philadelphia for three days, lawmakers are to map out their strategy for enacting Trump's agenda of repealing and replacing former Democratic President Barack Obama's healthcare law, Obamacare, and overhauling the tax code.
Trump won in November because he secured the most votes in the state-by-state Electoral College system, but he lost the popular vote to Democrat Hillary Clinton by nearly 3 million ballots. Irked by that large figure, he has blamed voter fraud, without citing evidence, and called for an investigation.
U.S. Senator John Thune of South Dakota, chair of the Senate Republican conference, saw little need for a probe.
"I've not seen any evidence to that effect, but if they want to take that issue up, that's a decision obviously that he can make," Thune told reporters.
"All I can say is what I've said before, and that is that we've moved on, the election's over with, we had a decisive winner in our constitutional system and we're ready to go to work," he said.
U.S. Representative Cathy McMorris Rodgers of Washington state, chair of the Republican conference in the House of Representatives, took a wait-and-see attitude toward Trump's demand for a probe.
"It's very important that people have confidence in the elections and the outcome of those elections. And I'll wait until I see more of what he's proposing before I comment on what his action is going to be," she said.
Trump and Vice President Mike Pence are expected to meet with the lawmakers on Thursday. British Prime Minister Theresa May will also join lawmakers in Philadelphia on Thursday and is expected to discuss plans for a possible U.S.-U.K. trade deal.
House Speaker Paul Ryan has set a goal of enacting at least two major pieces of domestic legislation before the congressional recess in August, according to lobbying and congressional sources.
During his presidential campaign, Trump promised an agenda of change that he said he would quickly pursue in the White House, from building a wall on the border with Mexico to easing Dodd-Frank banking regulations.
Repeal of the Affordable Care Act, as Obama's signature law is formally known, and tax reform are emerging, however, as the top priorities for congressional Republicans, who have the majority in both the House and Senate.
While there is broad enthusiasm about the idea of swift action in those two areas, the challenge for Trump and congressional Republicans will be getting lawmakers to coalesce around specific plans.
A Republican aide said House Republicans were "nowhere close" to deciding on a replacement for the Affordable Care Act.
Congress is under pressure from Trump to act quickly. But some congressional Republicans have expressed concern about starting a repeal without clarity about how to replace a law that has expanded health insurance coverage to millions.
U.S. Representative Charlie Dent, a moderate Republican, told reporters on Tuesday he hoped lawmakers would use their retreat to have a "sober discussion" on what is politically possible on replacing Obamacare.
Mixed Signals
Republicans have called the law overreach by the federal government and have sought to undermine it in Congress and the courts since it was passed by Democratic majorities in the House and Senate in 2010.
Democrats say Obamacare has allowed growing numbers of Americans to get medical insurance and helped slow the rise in healthcare spending.
Trump, who took office on Friday, has sent mixed signals about what he wants from a replacement plan. He told the Washington Post he wanted insurance for all, but his staff now says it wants all Americans to have access to affordable healthcare.
White House counselor Kellyanne Conway said on Sunday the Trump administration would not allow the 20 million people who rely on Obamacare for their health insurance to go without coverage when the law is repealed and replaced with a new plan..
Republican leaders also have to explain and build support among members for a complex tax reform package, backed by Ryan, that includes an unusual proposal to encourage exports and penalize imports through the tax code. A framework for legislation could surface as early as next month.
The retreat will provide an opportunity for Trump and his staff to build a rapport with lawmakers, many of whom have had little contact with the president, a New York businessman who had no experience in government before he took office.
Some lawmakers were rattled this week as the White House grappled with controversies over Trump's statements over the crowd size at his inauguration and his allegations of voter fraud in the election.
"I hope he gets more focused on policy," Dent said. "Crowd size doesn't matter."