Trump's Election Conspiracy Theories Pushed A Woman To Break The Law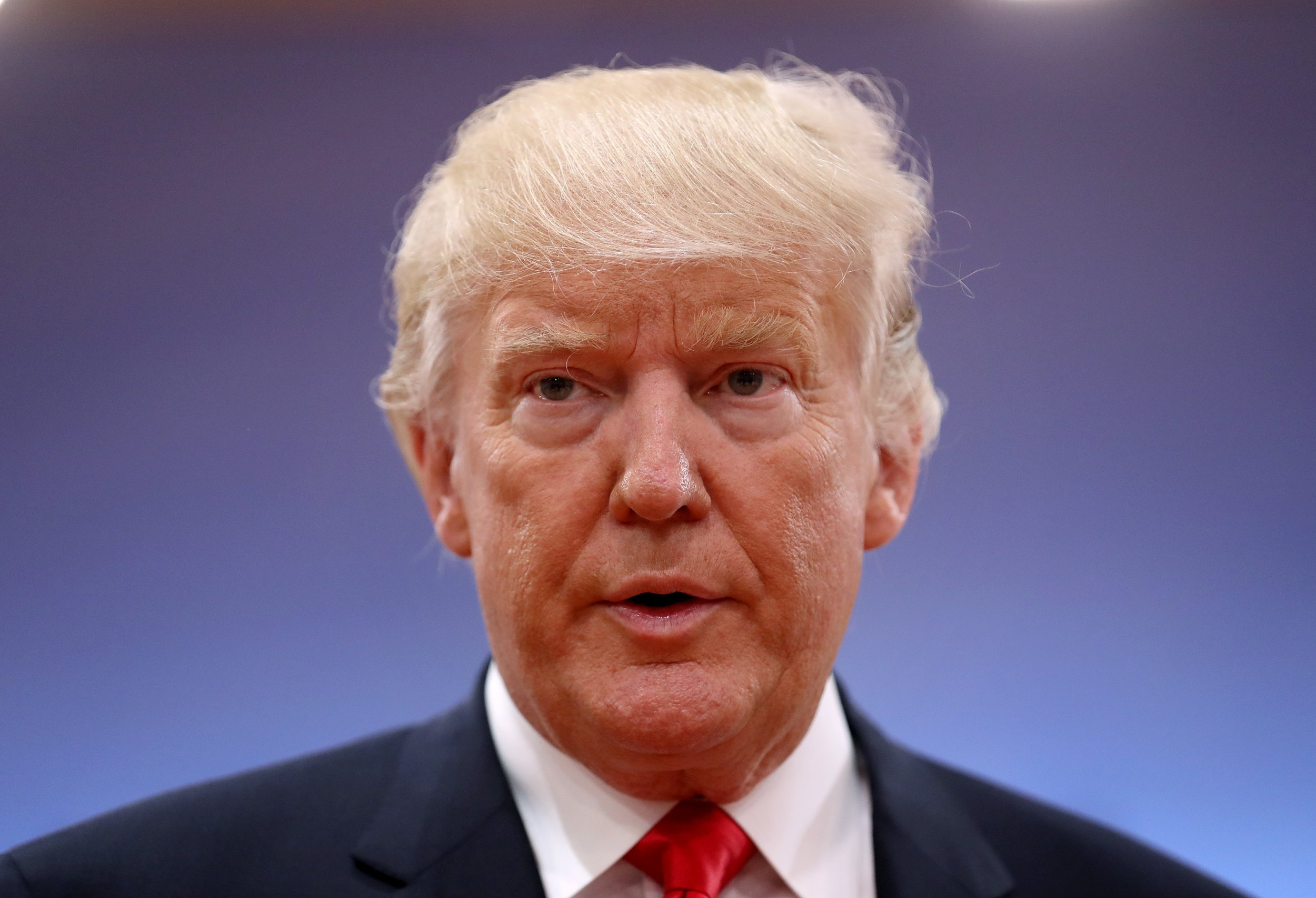 Donald Trump has repeatedly stated his unfounded belief that millions of people voted in the 2016 presidential election illegally.
Though countless experts, probes and even several state recounts have yet to reveal any significant level of voter fraud or illegal activity, his theory further pushed the "rigged election" concept he purported along the campaign trail: that dark forces were operating behind the scenes to elect his opponent, former Secretary of State Hillary Clinton.
Related: Here's How Trump Could Actually Be Impeached
As it turns out, there remains no evidence to support the president's claims—and yet some voters went to the polls under the assumption their votes for Trump would go uncounted, switched in favor of Clinton or tossed out entirely.
Terri Lynn Rote, an Iowa voter and Trump supporter who took the president's claims at face value, attempted to illegally vote twice for the Republican party ticket. The 57-year-old told authorities she was under the assumption her ballot would be changed from a Trump to Clinton vote, believing there was "widespread election rigging," CBS News reported Saturday.
Trump has continued pushing his theory on election rigging since assuming the Oval Office, tweeting claims that he would have won the popular vote if millions hadn't illegally voted for Clinton. He's also established a federal commission to investigate the matter, receiving blowback from dozens of states that are refusing to comply with elements of the federal government's request for local voter information.
There is no evidence as of July to show the Democratic ticket was propped up to an unrealistic level of support compared to the Republican ticket. And yet, conspiracy theorists and fake news sites continue to provide misinformation stating Clinton's vote count was bolstered by non-citizens.
A Washington Times article published a week after Trump's inauguration claimed the former Democratic candidate received over 800,000 votes illegally.
"Hillary Clinton garnered more than 800,000 votes from noncitizens on Nov. 8, an approximation far short of President Trump's estimate of up to 5 million illegal voters but supportive of his charges of fraud," The Washington Times' Rowan Scarborough wrote Jan. 26. "Still, the finding is significant because it means noncitizens may have helped Mrs. Clinton carry a state or finish better than she otherwise would have."
Meanwhile, of the three to five million people the president says voted illegally in 2016, Trump says zero of those ballots went to him.
"Of those votes cast, none of 'em come to me," Trump told ABC News' David Muir in late January. "None of 'em come to me. They would all be for the other side. None of 'em come to me."
Rote's sentencing is set for August 15 in Des Moines, Iowa. She could serve up to two years of probation and community service, according to court documents.