Donald Trump Vs. CNN: The President Watches Cable News Like Football Game Tape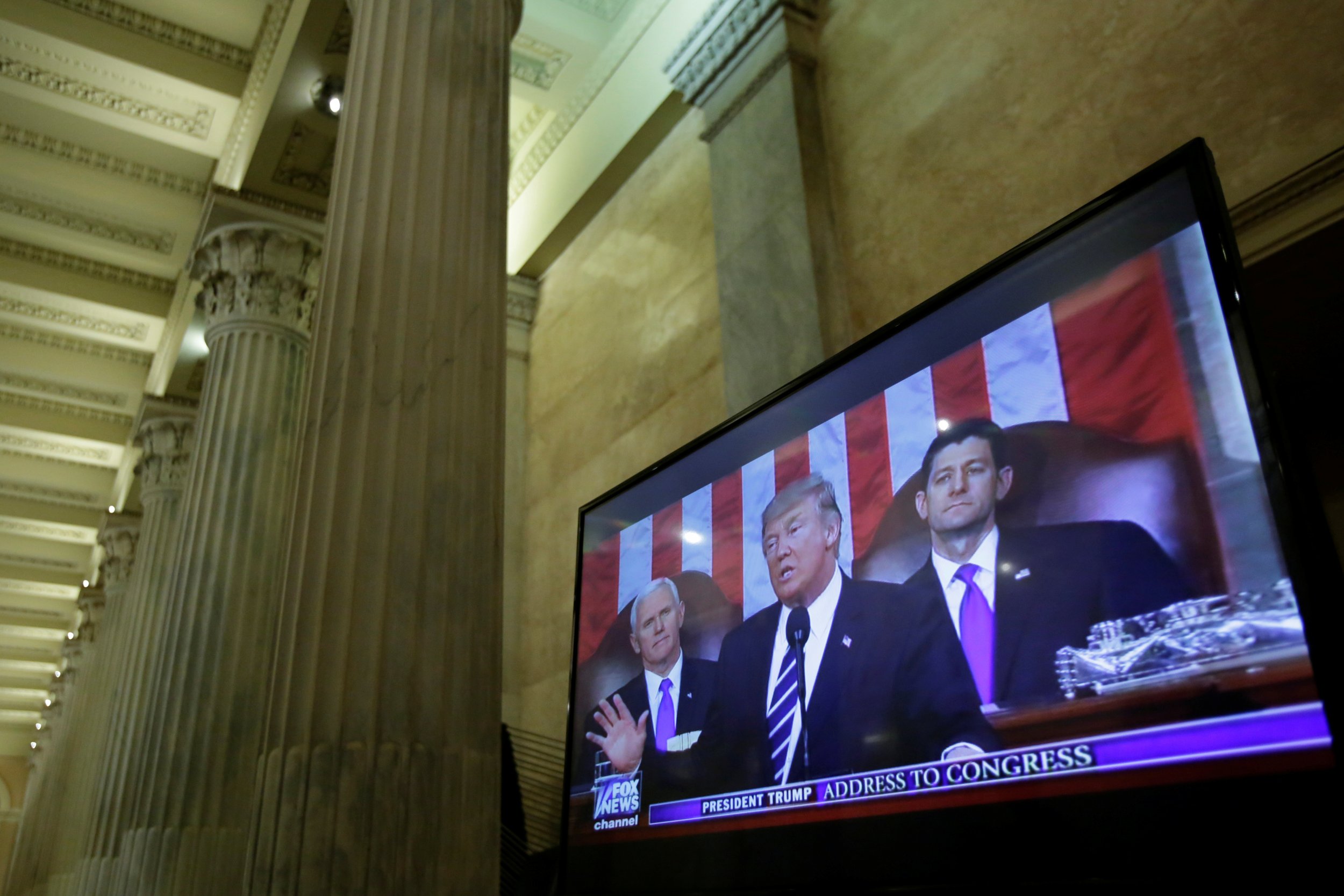 Things are unraveling in the White House in the wake of a new scandal revealing that Donald Trump Jr., the president's son and a campaign surrogate, arranged a meeting during the election cycle with a lawyer he believed was working with the Russian government, in the hopes of landing damaging information on Hillary Clinton.
"After this week's Russia revelations, the mood in the West Wing is increasingly grim and paranoid," the website Axios wrote on Friday. "But President [Donald] Trump seems to relish being embattled: One friend describes him as 'acting like a cornerman in a boxing match.'" (For the non-sports-lovers, a cornerman is like a coach and director of a bout, treating the fighter's wounds, dishing out strategy and hyping him or her up.)
Related: Trump is still trolling the media
The Axios piece, written by Mike Allen and Jonathan Swan, also reveals how Trump watches CNN and other cable news like it's football game tape, breaking down good plays and errors, dictating who didn't do their job well and who made a nice recovery.
Even in private, Trump reportedly calls CNN "fraud news" but talks about it all the time. During "Trump's constant patter about TV," Axios wrote, "he praises aides for their combative appearances. He periodically asks about surrogates who have scored points on cable: 'Why isn't she my press secretary?'"
Trump is especially pleased with controversial aide Seb Gorka's recent appearances on TV, reportedly loving "when Gorka told CNN morning host Alisyn Camerota that more people are interested in cartoons than CNN, and that the network's ratings are lower than Nick at Nite's."
Trump doesn't limit his TV intake to just what he can outside normal workday hours. Reports have long suggested that Trump records cable news and watches it throughout the day to see how things are going and to critique his aides.
"It's kind of remarkable, really, that someone would actually want to watch cable news on recording," New York Magazine's Gabriel Sherman said on a Slate podcast in March. "Donald Trump apparently does, and when he goes back up to the residence at the end of the day, I've been told he spends a lot of time flipping through the cable networks, including CNN, and catching up on the way he's been covered. This is a man whose validation is cemented by the way the media covers him, so he obsessively monitors his media coverage."
A Time magazine profile of Trump "after hours" featured an anecdote that sounds almost exactly like a coach going back to find a specific moment from a game. It showed him going through "old recordings of cable news shows, until he comes to what he is after," which proved to be a Fox News clip of a Senate hearing. More recently, a New York Times Magazine profile this week showed Trump "watching a recording of 'Fox and Friends' from about four hours earlier on a large TV mounted on the wall."
This anecdote might have irked the president.
"The W.H. is functioning perfectly, focused on HealthCare, Tax Cuts/Reform & many other things," he tweeted this week. "I have very little time for watching T.V."