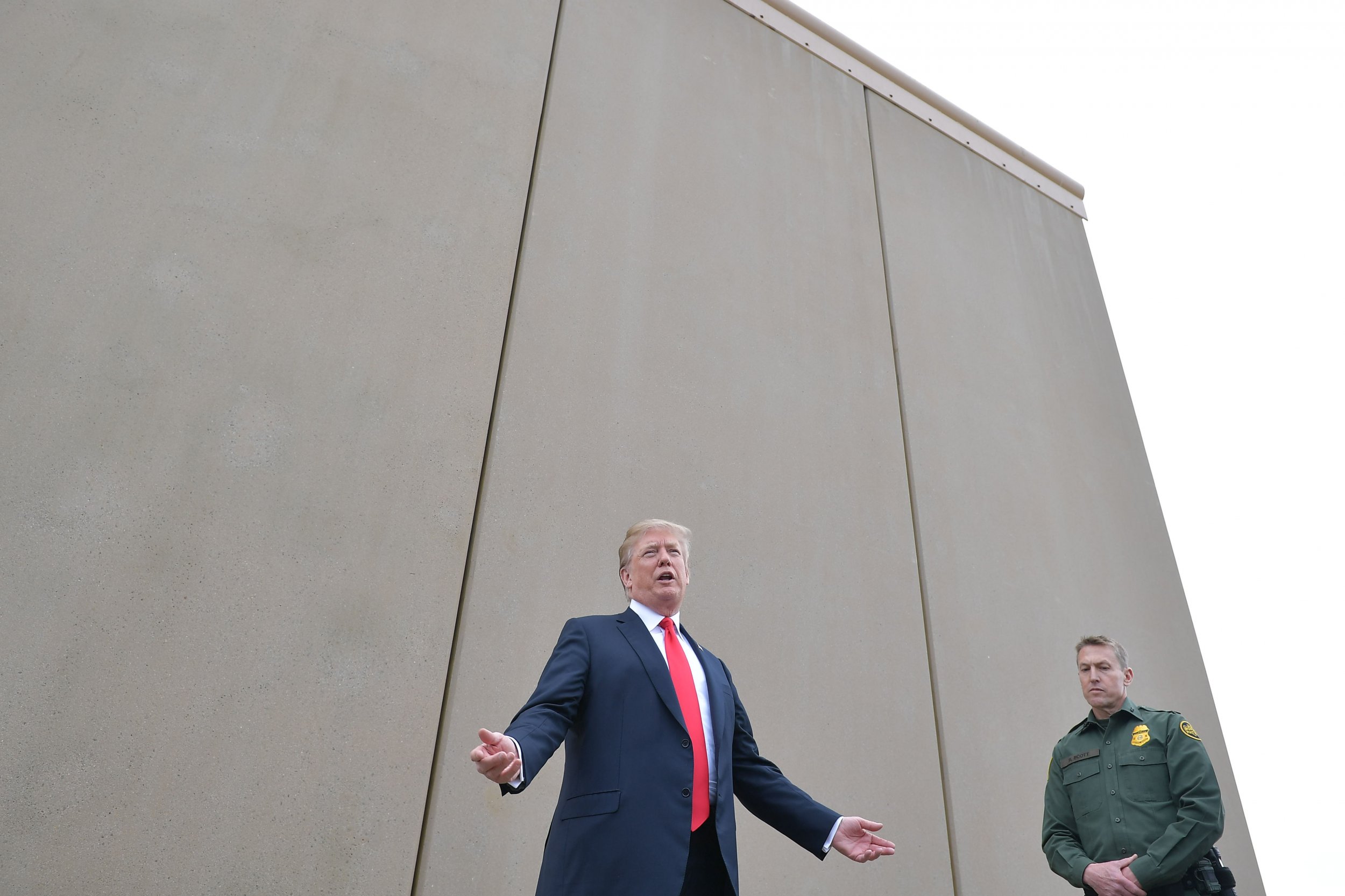 President Donald Trump on Thursday decided he would just call his campaign promise exactly what it is. In a series of tweets, he insisted on calling his promised wall a wall, in all caps.
"Large sections of WALL have already been built with much more either under construction or ready to go. Renovation of existing WALLS is also a very big part of the plan to finally, after many decades, properly Secure Our Border. The Wall is getting done one way or the other!" Trump posted.
Soon after, he added: "Lets just call them WALLS from now on and stop playing political games! A WALL is a WALL!" he tweeted.
Trump has been promising a wall for years now, but it actually is a departure for him to be firm on the nomenclature. The president had previously suggested—seemingly thinking it was some kind of compromise for Democrats—it would be fine to build something that was a whole lot like a wall, but called something else.
"The Democrats, are saying loud and clear that they do not want to build a Concrete Wall - but we are not building a Concrete Wall, we are building artistically designed steel slats, so that you can easily see through it," Trump tweeted in December, for instance.
Trump even said he was attempting to give Democrats a "way out" through careful word choice.
"At this moment there is a debate over funding border security and the wall, also called —so that I give them a little bit of an out—'steel slats,'" the president said in December, via the Associated Press. "We don't use the word 'wall' necessarily, but it has to be something special to do the job."
Of course, this was all before the longest-ever government shutdown, which was sparked by Trump's demand for funding for the long-promised border wall. After more than a month, the president blinked and approved a three-week measure that re-opened the government through early February. But on Thursday Trump did not seem optimistic Democrats and Republicans would come to a compromise, falsely claiming his "WALL" was already being built regardless.
"Republicans on the Homeland Security Committee are wasting their time," he tweeted. "Democrats, despite all of the evidence, proof and Caravans coming, are not going to give money to build the DESPERATELY needed WALL. I've got you covered. Wall is already being built, I don't expect much help!"