Elizabeth Warren: Wall Street Supports Key Proposed Fiduciary Rule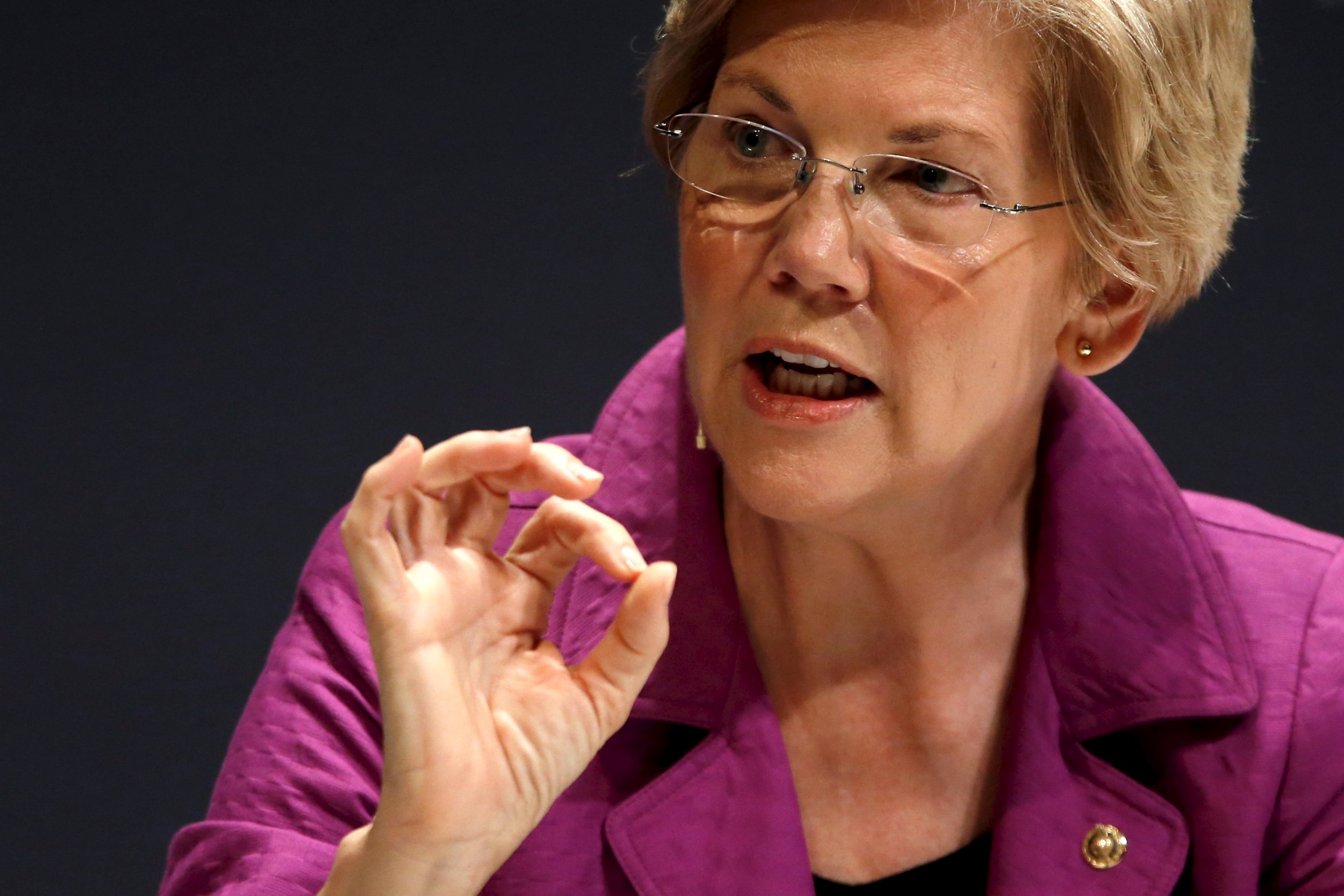 This article was originally published on IBTimes.com.
Major financial firms appeared to express support for a pending federal regulation that would force them to put their clients interests above their own. The comments emerged days after President Donald Trump issued an executive order that could end up killing the proposed rule before it is ever implemented.
On Tuesday, Sen. Elizabeth Warren released a letter detailing the comments about the Department of Labor's proposed fiduciary rule, which would compel financial advisers to tell clients about their potential conflicts of interests and to better disclose fees those clients would incur with various investment options. The rule was originally proposed by the Obama administration in 2015. Twenty-one firms provided comments on the rule to Warren, in response to an earlier letter she sent to 33 firms asking them for their views.
"Their overall message was clear: this rule is good for workers saving for retirement and companies are prepared to meet the compliance deadline," Warren said, summarizing the responses her office received. "The overwhelming voice of financial firms is clear: they support the goals of this rule; they have invested in this rule; they have planned for this rule; and they will be ready by the April deadline."
Republican lawmakers — along with many power players in the banking, asset management and insurance industry — have opposed the rule, arguing that it will limit investment choices for consumers. Warren's letter, however, details comments from financial management firms that, she says, show there is solid financial industry support for the rule's underlying principles. Among the companies that responded to Warren's letter were:
Vanguard, which said it "strongly believes that investors should receive investment advice that is in their best interest and that thsoe who provide investment advice should be held to a fiduciary standard."
BlackRock, which said "we embrace our role as fiduciary" and said it is "supportive of changes to the financial ecosystem that enhance confidence in markets and investing."
Charles Schwab, which said "we support the intent of the rule, which is to protect the interests of investors by holding the industry to a high standard" acting in a client's best interest when giving investment advice, and managing and disclosing any conflicts of interest."
Transamerica, which said it "confirms its continued support of a standard that requires investment advice fiduciaries to act in the best interest of their clients."
Warren has been pressuring financial firms to more clearly delineate their position on the rule. Last year, she criticized some companies for making what she said were conflicting statements to regulators and shareholders about the effects of the rule.
For his part, Trump has sent somewhat mixed signals about the fiduciary rule.
During the 2016 campaign, Trump's economic adviser, Wall Street investor Anthony Scaramucci, pledged that Trump would repeal the rule and likened it to a pro-slavery Supreme Court decision. Trump's top White House economic adviser, former Goldman Sachs president Gary Cohn, last week slammed the rule, saying its effect would be "like putting only healthy food on the menu, because unhealthy food tastes good but you still shouldn't eat it because you might die younger."
By contrast, White House counselor Kellyanne Conway suggested in December that when it comes to the rule, Trump does not necessarily subscribe to the views of those aides.
In the executive order Trump issued last week, he instructed the Secretary of Labor to review the potential effects of the rule and rescind or revise it if the rule is deemed harmful to investors. However, CNBC reported that Trump did not include a planned proposal to outright delay the implementation of the rule.