After a long absence from the public eye, former Secretary of State Rex Tillerson spoke at an event in Texas on Thursday evening. During his remarks, the former Exxon Mobil CEO explained that during his tenure working for President Donald Trump, he'd often have to explain to the commander-in-chief that things he wanted to do were illegal.
"So often, the president would say, 'Here's what I want to do, and here's how I want to do it.' And I would have to say to him, 'Mr. President, I understand what you want to do, but you can't do it that way. It violates the law,'" Tillerson said in conversation with CBS News's Bob Schieffer at a fundraiser for the MD Anderson Cancer Center in Houston, according to The Houston Chronicle.
Tillerson—who said he was troubled that Americans seemed to respond to Trump's tweets rather than policy—said explaining things were illegal would often frustrate the president.
"I'd say, here's what we can do," Tillerson said, via the Chronicle. "We can go back to Congress and get this law changed. And if that's what you want to do, there's nothing wrong with that. I told him I'm ready to go up there and fight the fight, if that's what you want to do."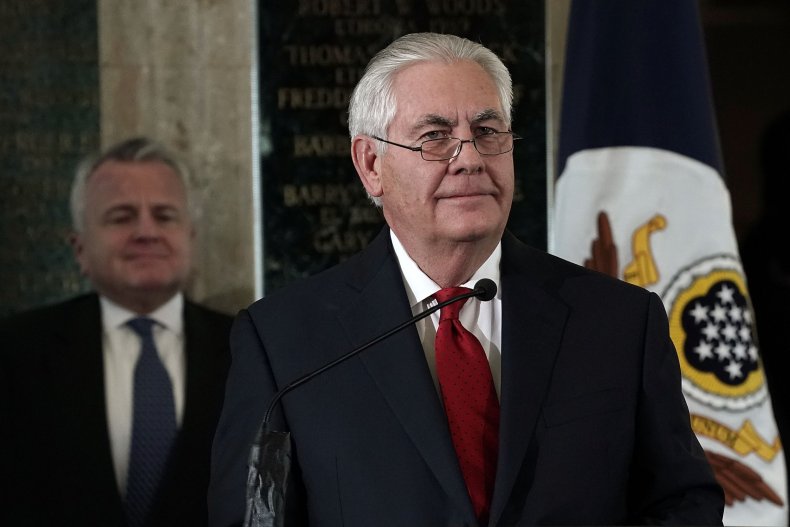 It was far from the only slight aimed at Trump in Tillerson's talk. He said, for instance, it was tough to go from working at a goal-oriented place like Exxon Mobil to working for a man who is "pretty undisciplined, doesn't like to read [and] doesn't read briefing reports," according to The Washington Post.
As if on cue, the president went off on Twitter on Friday morning, posting angrily about special counsel Robert Mueller, something that's been happening with increasing frequency of late.
"Robert Mueller and Leakin' Lyin' James Comey are Best Friends, just one of many Mueller Conflicts of Interest. And bye the way, wasn't the woman in charge of prosecuting Jerome Corsi (who I do not know) in charge of "legal" at the corrupt Clinton Foundation? A total Witch Hunt..." Trump posted in just one of a series of five angry tweets he shot off early Friday.