John Kelly Is 'Furious' at Ivanka Trump and Jared Kushner for His Firing: Report
As Chief of Staff John Kelly prepares to make his exit from the White House at the end of the year, the retired Marine Corps general is reportedly "furious" at Ivanka Trump and Jared Kushner over the roles they played in his firing.
According to The New York Times, President Donald Trump reportedly struggled with the decision of whether to fire Kelly, who the U.S. leader confirmed would be leaving the White House on Saturday.
Read more: Watch: Fox News host says Trump was extorted into paying adult stars hush money
The news outlet reported that the president, famous for the Apprentice catchphrase "You're Fired," had long been "unhappy" with Kelly but "could not bring himself to fire him."
Instead, Trump reportedly worked behind the scenes with his son-in-law and senior adviser, Jared Kushner, to see the chief of staff replaced, with their eyes set on Nick Ayers, the 36-year-old who has served as Vice President Mike Pence's chief of staff for more than a year.
According to The Times, both Kushner and his wife, adviser to the president Ivanka Trump, had lobbied for Ayers to be made chief of staff for months, which many saw as a "coup attempt."
Rather than dismiss Kelly himself, however, Trump reportedly "looked for others to do the work for him last week," even attempting to "arrange for" Ayers to fire Kelly, the news outlet reported, citing three people familiar with the events.
In a major blow to the president, however, Ayers announced publicly that he would not be taking on the role, tweeting on Sunday that while it was an "honor to serve our Nation at the White House, I will be departing at the end of the year."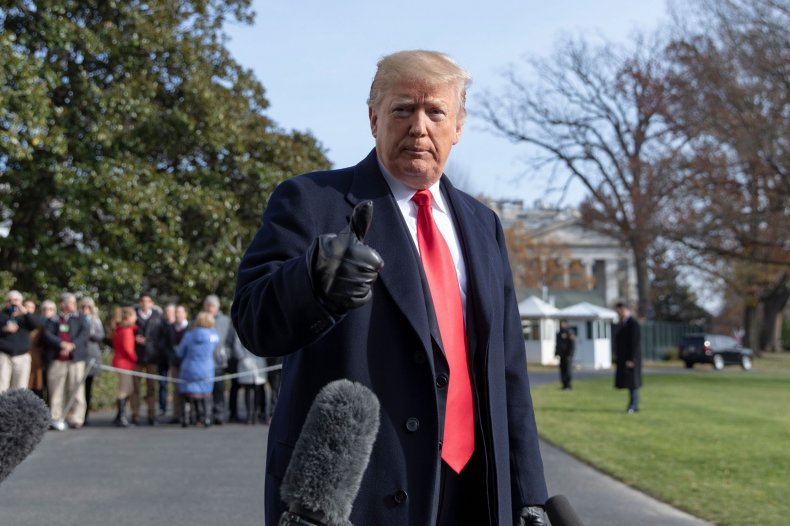 The 36-year-old made it clear that he planned to return to Georgia but said that he would still be working with the Trump team to "advance the cause."
While Trump's feelings about the blatant rejection are unclear, Pence appeared to have no hard feelings, tweeting that "Nick Ayers has done an outstanding job as my Chief of Staff and I will always be grateful for his friendship, dedication to the VP team and his efforts to advance the POTUS agenda."
It has yet to be determined who will replace Kelly, with a list of candidates reportedly under consideration for the role.
Bloomberg News recently reported that Trump had named Mark Meadows, chairman of the House Freedom Caucus, as a possible replacement, with Acting Attorney General Matthew Whitaker, budget director Mick Mulvaney and U.S. Trade Representative Robert Lighthizer also being floated as potential successors.
On Tuesday, Trump hit out at reports asserting he had no "plan B," after Ayers' rejection, with the president asserting that "Fake News has it purposely wrong."
"Many, over ten, are vying for and wanting the White House Chief of Staff position," Trump tweeted.
"Why wouldn't someone want one of the truly great and meaningful jobs in Washington?" the president asked, before adding: "Please report news correctly. Thank you!"
The U.S. leader is expected to decide on a replacement by the end of the year, when Kelly is scheduled to depart the White House.
This article has been updated with statements made by President Donald Trump.