Donald Trump Wants Everyone to Know He Used The Word 'Mean' To Describe Healthcare Bill Before Barack Obama Did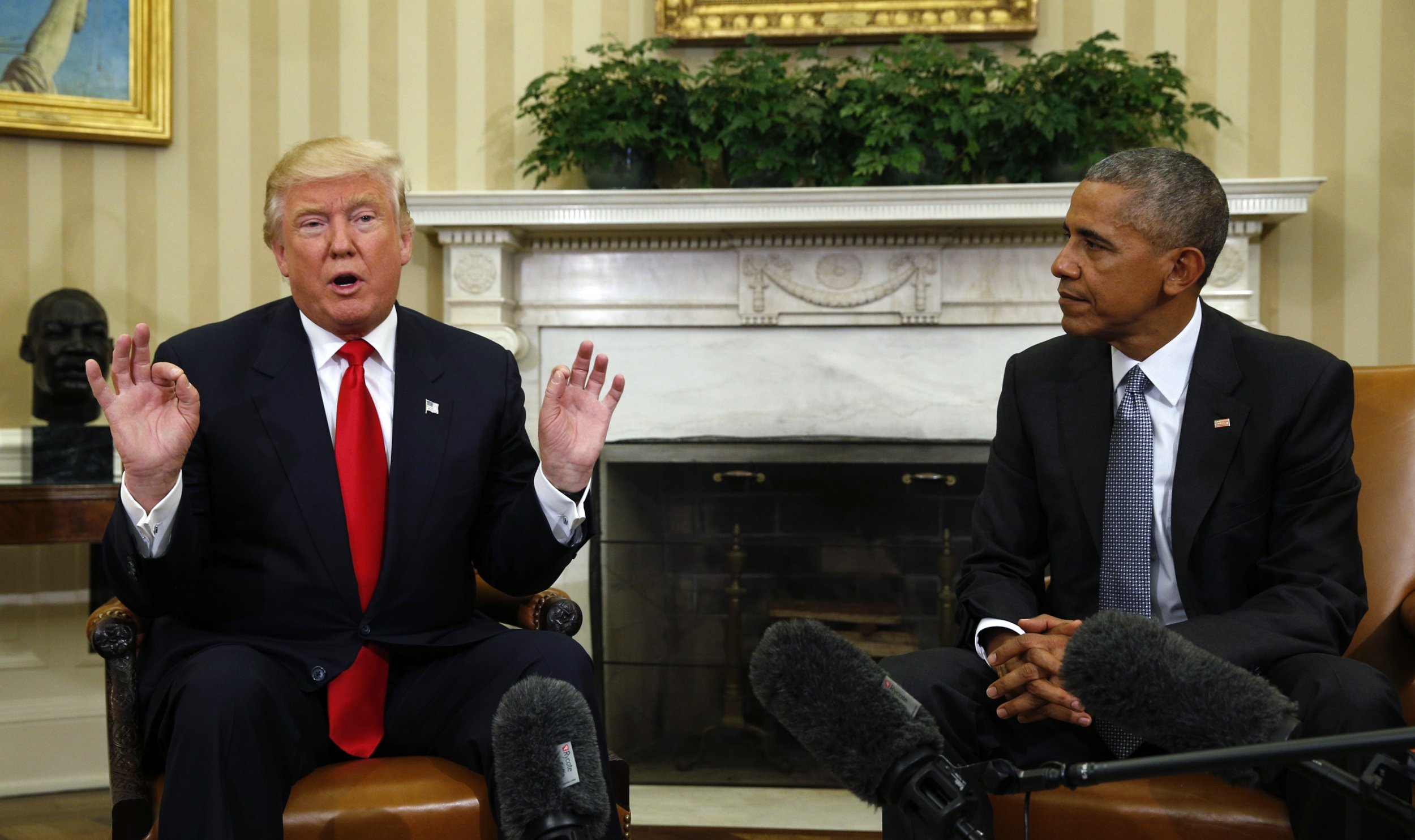 President Donald Trump has complained former president Barack Obama 'used his phrase' when he described the GOP healthcare plan as 'mean.'
Despite Trump appearing to suggest he had used the word "mean" to describe his own party's healthcare bill, the president appeared more concerned with outlining who coined the description.
"Well he used my term, mean," Trump said during an interview with Fox and Friends on Sunday.
"That was my term because I want to see—and I speak from the heart, that's what I want to see. I want to see a bill with heart," he added.
Discussing the bill, which aims to repeal Obamacare, Obama had said on Thursday in a post on social media: "The Senate bill, unveiled today, is not a health care bill. It's a massive transfer of wealth from middle-class and poor families to the richest people in America. It hands enormous tax cuts to the rich and to the drug and insurance industries, paid for by cutting health care for everybody else."
He added: "Simply put, if there's a chance you might get sick, get old, or start a family—this bill will do you harm. And small tweaks over the course of the next couple weeks, under the guise of making these bills easier to stomach, cannot change the fundamental meanness at the core of this legislation."
The former president's description of the bill's fundamental meanness did indeed echo words used by Trump to describe the House bill, which passed in May after an earlier vote on the healthcare bill was cancelled due to a lack of support from within the GOP.
The president reportedly suggested the House bill was mean in a meeting with Republican senators last Tuesday, CNN reported, later confirming he had used the phrase in the interview with Fox and Friends. It is believed the president wants to see a more generous bill pass through the Senate.
Speaking on the release of the bill, which was kept under wraps until Thursday, Trump said: "It's going to be very good," adding: "A little negotiation, but it's going to be very good."