Donald Trump: "No Computer Is Safe" so Send Information by Courier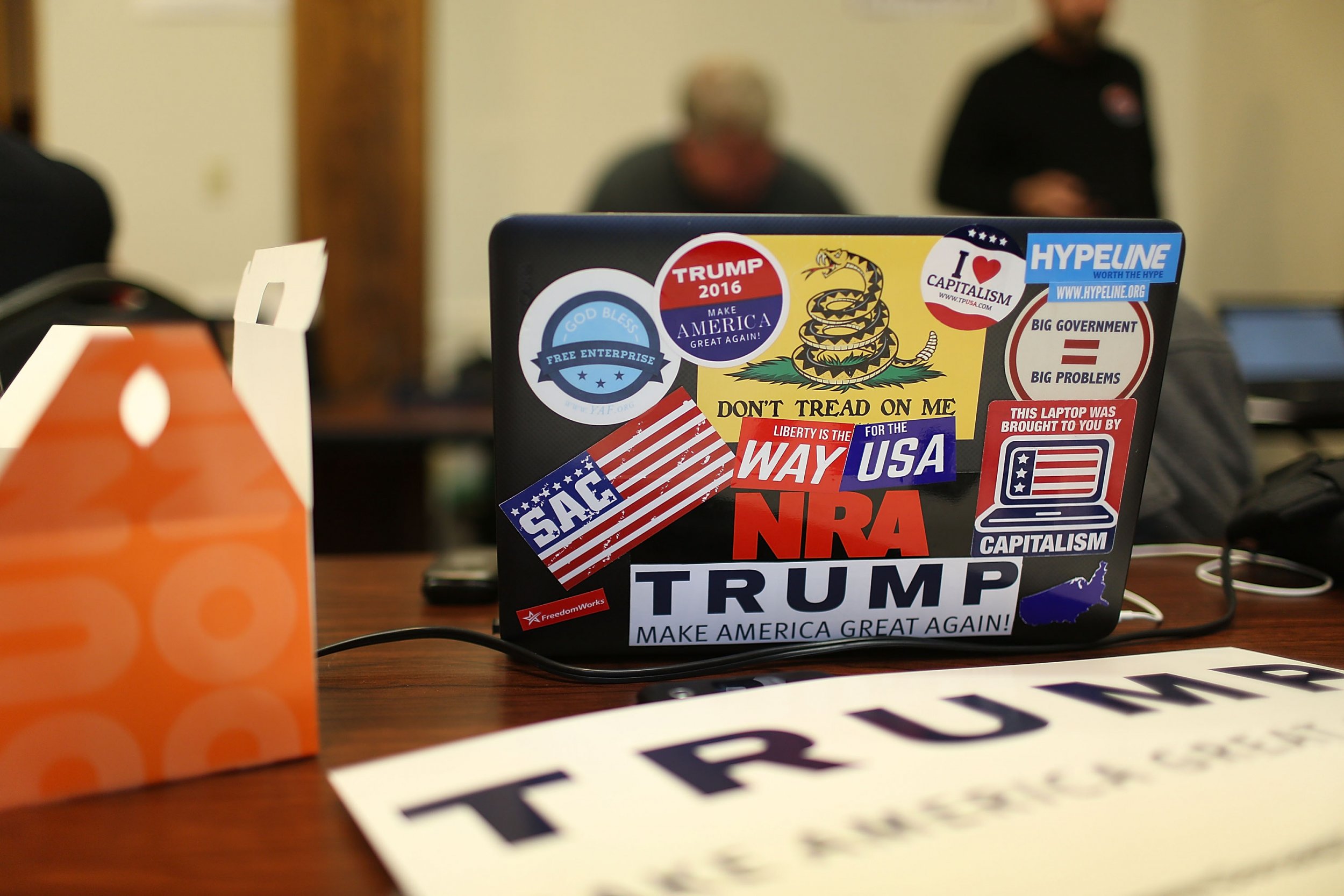 Cybersecurity concerns have led U.S. President-elect Donald Trump to proclaim "no computer is safe" and call for important messages to be delivered by courier rather than email.
Trump's remarks, made to reporters at a New Year's Eve party at the Mar-a-Lago club in Florida, come amid claims from U.S. intelligence agencies that Russian hackers intervened in the 2016 presidential election to help the Republican candidate win the White House. On December 29, President Barack Obama ordered 35 Russian diplomats to leave the country and imposed sanctions on Russian intelligence agencies.
"If you have something really important, write it out and have it delivered by courier, the old-fashioned way," Trump said. "I'll tell you what: No computer is safe. I don't care what they say."
The comments follow similar fears expressed by Trump last week that computers have "complicated lives very greatly" and led to an age "where nobody knows exactly what is going on."
In December, Trump met with leaders of the tech industry at Trump Towers in New York, including Apple CEO Tim Cook, Tesla founder Elon Musk and Facebook board member Peter Thiel.
The meeting was closed to the media and Trump's stance on the issues that will directly affect technology firms, and by extension, much of the world, remain unclear.
According to Uri Rivner, head of cyber strategy at biometrics firm BioCatch, cybersecurity will be high on the future Trump administration's agenda.
"Cyber threats to both critical infrastructure and financial systems are just the sort of clear and present danger that requires decisive action—the likes of which the president-elect has been advocating," Rivner told Newsweek in November.
"This in turn may lead to more aggressive cybersecurity policies, faster response to cyberattack campaigns, and greater investment in cybersecurity defenses."
During his campaign, Trump's policies on cybersecurity were summed up in four written bullet points that lacked any concrete detail but included the promise to develop cyber weapons.
"Develop the offensive cyber capabilities we need to deter attacks by both state and non-state actors and, if necessary, to respond appropriately," the manifesto states.
When Trump has vocalized his thoughts on computers and cybersecurity during the campaign, he has suggested "closing areas" of the internet, and stated : "The security aspect of cyber is very, very tough. And maybe it's hardly doable."