Ivanka Trump Tweets 'Happy Holidays' Instead of 'Merry Christmas,' Defying Her Father's Wishes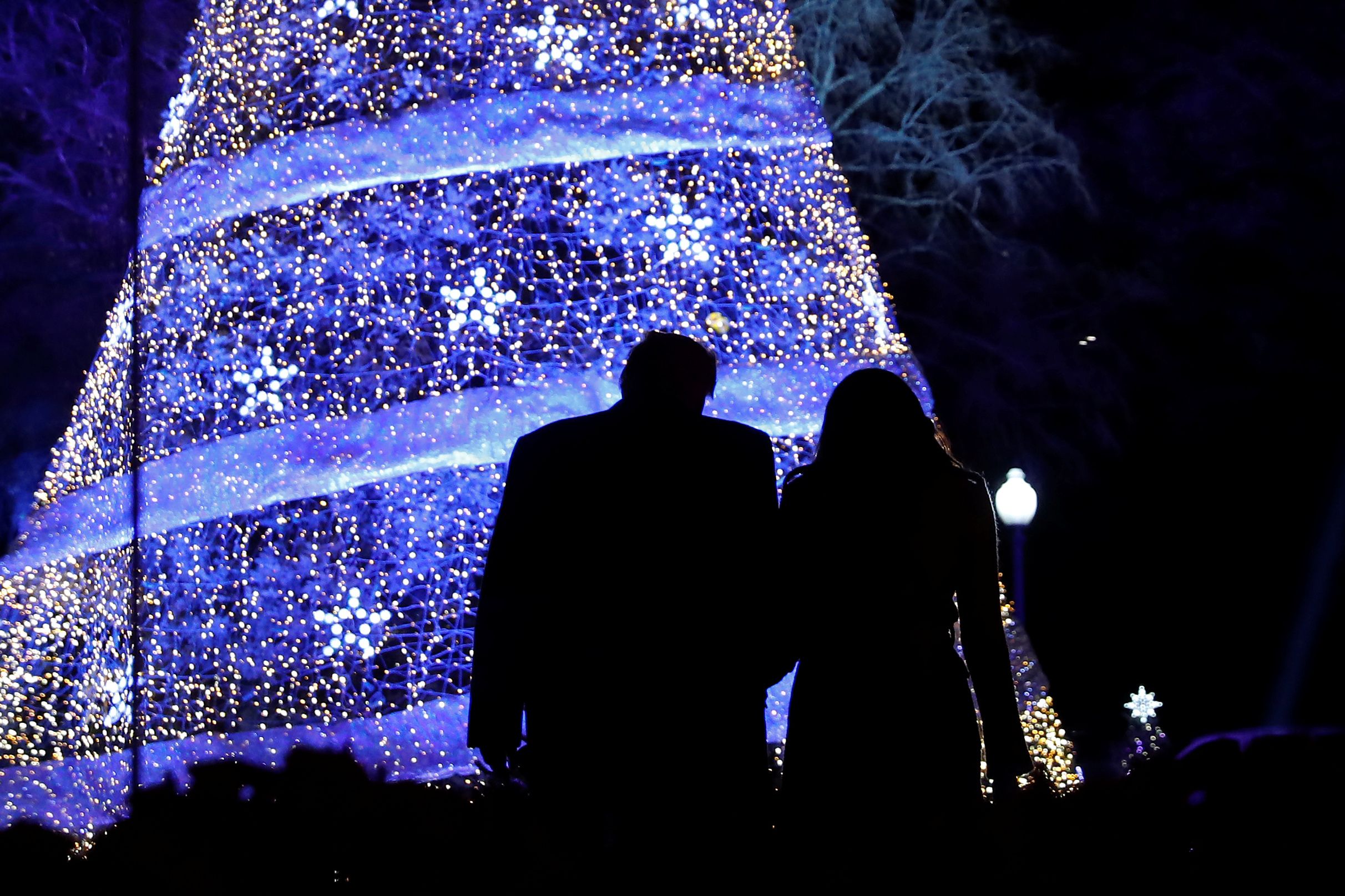 Ivanka Trump took a shot in the War on Christmas, defying her father by using the controversial and secular phrase "Happy Holidays."
The first daughter tweeted a photo with that phrase, and a photo of herself with two other women in front of a Christmas tree and American flag, on Monday night, a day before the start of Hanukkah.
Trump, who was raised Presbyterian Christian, converted to Judaism in 2009 when she married Jared Kushner, who is a Modern Orthodox Jew.
The tweet immediately set off a barrage of holiday hand-wringing, with users scolding Trump by citing her father's insistence on saying "Merry Christmas."
President Donald Trump is a seasoned War on Christmas veteran. He has been complaining about the phrase since at least 2012, when he tweeted, "7 out of 10 Americans prefer 'Merry Christmas' over 'Happy Holidays,'" adding, "No surprise."
This eventually became one of Trump's campaign promises during his 2016 presidential bid.
"When was the last time you saw 'Merry Christmas'?," he asked a crowd at Liberty University in January 2016. "You don't see it anymore. They want to be politically correct. If I'm president, you will see 'Merry Christmas' in department stores, believe me. Believe me."
Last July, in his speech at the Celebrate Freedom event meant to honor veterans, Trump again fixated on the phrase.
"The American founders invoked our Creator four times in the Declaration of Independence," Trump said. "Benjamin Franklin reminded his colleague at the Constitutional Convention to begin by bowing their heads in prayer. I remind you that we're going to start saying 'Merry Christmas' again."
Most recently, Trump in November celebrated his first National Christmas Tree Lighting ceremony as commander in chief, giving an address while backlit by 75,000 twinkling lights decorating the White House tree.
"Today is a day that I've been looking very much forward to all year long," he said. "It is one that we have heard, we speak and we dream about. Now, as President of the United States, it's my tremendous honor to finally wish America and the world a very Merry Christmas."