Donald Trump Says, 'I'm Doing Great,' and Can't Understand Why 'It's a War Every Day' in the White House: Report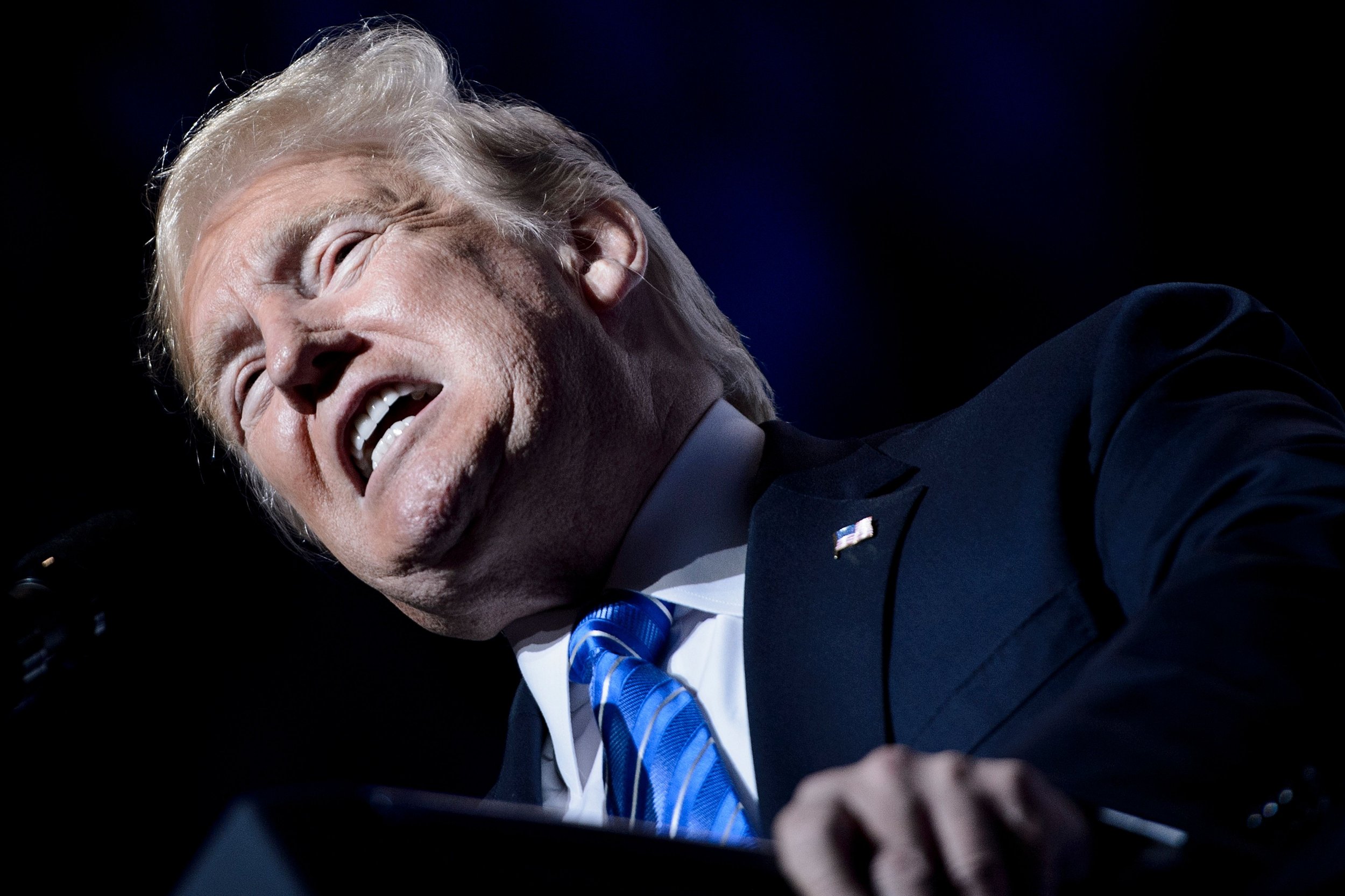 President Donald Trump praises himself as "doing great" but also complains that "it's war every day" in the White House.
Trump lashes out against his foes, some who were previously his friends, and laments that they have betrayed him, The New York Times reported on Saturday, after having interviewed about 30 current and former administration officials, congressional aides, lawmakers, Trump allies and friends.
"Can you believe this?" Trump reportedly said as he read through headlines. "I'm doing great, but it's a war every day."
The president is consumed by various investigations surrounding him that have seen the fall of his former lawyer Michael Cohen, campaign manager Paul Manafort, former national security adviser Michael Flynn and his family foundation.
"Why is it like this?" Trump reportedly asked his aides. Trump is said to agree with the response that the news media has not treated him fairly and that journalists are upset he won the election and are trying to prove he is wrong.
Trump has reportedly called his aides "freaking idiots!" and sometimes even worse. He apparently has also become increasingly frustrated with his advisers and scowls at them in meetings.
The president's growing agitation with his inner circle comes as he faces more challenges. The government is in a partial shutdown since Trump said he would not back down from his demand for border wall funding. His major bragging points are the economy and stock market, which has taken a huge dip owed in large part to his trade decisions, and the consequent uncertainty.
And then there's special counsel Robert Mueller's mounting investigation into Russian inference and possible conspiracy between the Trump campaign and the Kremlin in the 2016 presidential election. Prosecutors in New York said that Trump directed Cohen to make payments shortly before the 2016 election to two women who claimed they'd had affairs with Trump, in violation of campaign finance laws.
The White House did not immediately respond to a request for comment from Newsweek on Monday.
Yet Trump has consistently tweeted as if all is well in the presidency.
"'The President has been remarkable. I do not doubt that he will thrive in this new environment, and he will be a constant reminder of what populism is.' Thank you to Tammy Bruce and Steve Hilton," Trump tweeted on Sunday night, quoting Fox News personalities. "Presidential Harassment has been with me from the beginning!"
On Monday morning, Trump tweeted, "AMERICA IS RESPECTED AGAIN!" and claimed that "the only problem our economy has is the Fed.
"They don't have a feel for the Market, they don't understand necessary Trade Wars or Strong Dollars or even Democrat Shutdowns over Borders," the president tweeted, placing blame rather than taking responsibility. "The Fed is like a powerful golfer who can't score because he has no touch - he can't putt!"