Donald Trump Was Always a Dictator, Says Ex-Apprentice Star Kwame Jackson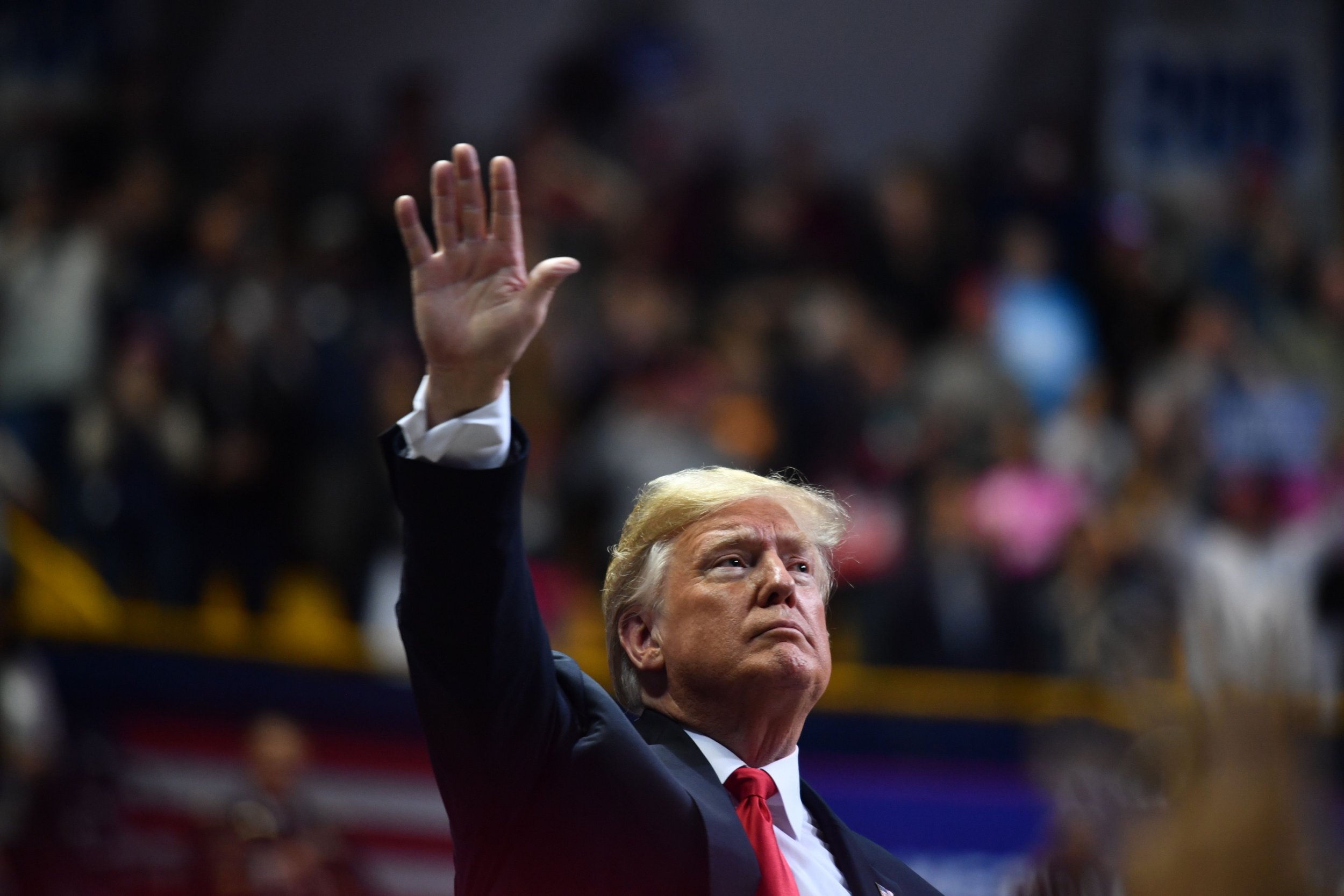 Kwame Jackson has a history with the president of the United States. At one point, they were on friendly terms. Now, he says Donald Trump was always a dictator.
The two men are tied in the annals of reality television history thanks to The Apprentice―the business-themed show that premiered in 2004 and helped to forge the personal brand of the real-estate-mogul-turned-U.S. commander in chief. Jackson was "fired" by the host at the end of Season 1 but says the two kept in touch―at least until the "birther" movement, when Trump became a leading voice in the conspiracy that challenged Barack Obama's citizenship.
"Trump has always been a dictator," Jackson, 44, told Newsweek in a recent phone interview. "He ran the Trump Organization. He ran his brand within the media space. He never had a check, or balance or someone who said 'enough is enough and you can't do that.'"
In 2018, Jackson, a Harvard-educated businessman, has a contentious opinion of Trump and remains critical of Omarosa Manigault Newman, another former The Apprentice contestant who was employed at the White House for roughly 12 months before exiting in a blaze of controversy―and global media attention―in December 2017.
Last August, Omarosa claimed, without concrete evidence, that a tape existed of the president using racial slurs during The Apprentice. Trump denied the allegation, calling Omarosa a "dog" on Twitter. White House press secretary Sarah Huckabee Sanders, when asked about the slur, said she "can't guarantee anything." The claim had echoes of 2016's Access Hollywood recording, which featured Trump describing what his status allowed him to do to women.
Earlier this month, Trump's former confidant and lawyer, Michael Cohen, made similar claims about racism, which dragged Kwame Jackson back into the headlines.
"There's no way I can let this black f*g win," Trump is alleged to have said while referring to Jackson all those years ago. News of the statement was first reported by Vanity Fair.
Jackson―now working as a leadership strategist and political commentator―told Newsweek he was "definitely not surprised" by Michael Cohen's latest, still unsubstantiated, assertions.
"Did it hurt me personally? Not in the slightest," he said. "I have a reasonably thick skin, and I have worked in corporate America. I have been a black man for 44 years in America, and I know what that means, and I know what comes with the territory." On Omarosa, Jackson said she had "done everything for ratings, attention and opportunism." If the controversial tapes were ever proved true, he said that it would be yet another data point showing the president's true character. Yet whatever happened, they would have zero impact on Trump's hardcore base, he said.
"I am on record as not being an Omarosa fan, and it has nothing to do with The Apprentice," he told Newsweek. "It has to do with the fact that I feel like she has done almost everything that you could possibly do to work against the advancement of African-Americans in America."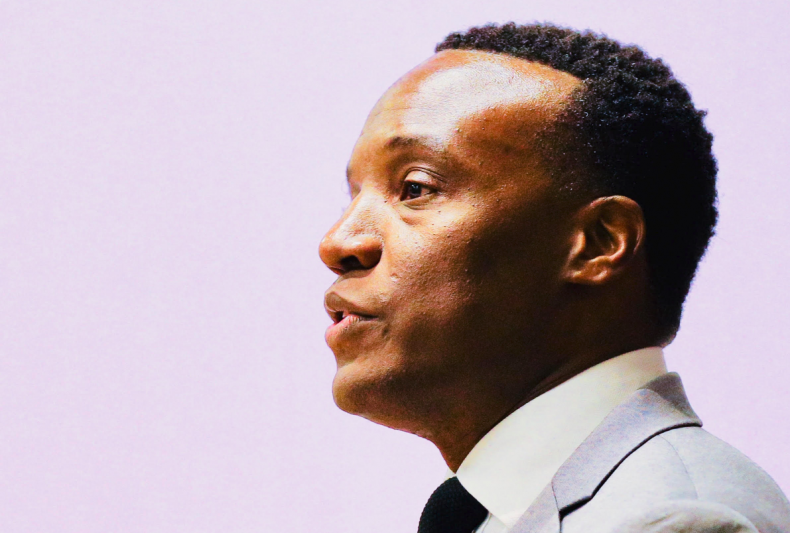 Fighting the Abyss
Jackson speaks eloquently about how the United States is currently facing "the abyss." He said the way forward, at least for the Democrats, was to find ways to curtail the president's power.
Momentum is building. As whispers swirl around Washington and Iowa about who is best suited to represent the party in the next presidential election, even Hillary Clinton has appeared reluctant in recent weeks to rule out yet another run at the White House. For Jackson, Clinton is a "hyper-qualified" person—but not one that he would throw his support behind for president.
"As an actual political candidate, a political animal, her instincts are poor and her ability to connect with people is poor," he told Newsweek. "She is also very divisive. People either love her or hate her, and that does not create a scenario that is very forward looking.
"No, I am not a Hillary Clinton political candidate fan. I am a fan of her competence and skill, but [that] does not get you elected. You have to inspire people. People have to like you."
Like many politicos and commentators now talking up the next battle for institutional power, Jackson is eyeing the charismatic Texan Beto O'Rourke as a potential candidate. "He is well-positioned," he said. "He has the energy. Obviously, he has the talking points and charisma. I think someone like him at the top of the ticket with maybe Kamala Harris as vice president.
"He has been able to unite a lot of the Obama coalition," he continued.
"You know, minorities and highly educated white professionals, suburban moms and the LGBT community, so he has been able to keep a lot of that coalition together and also draw in some of the new folks from the Bernie Sanders wing, youth involvement and millennial voters."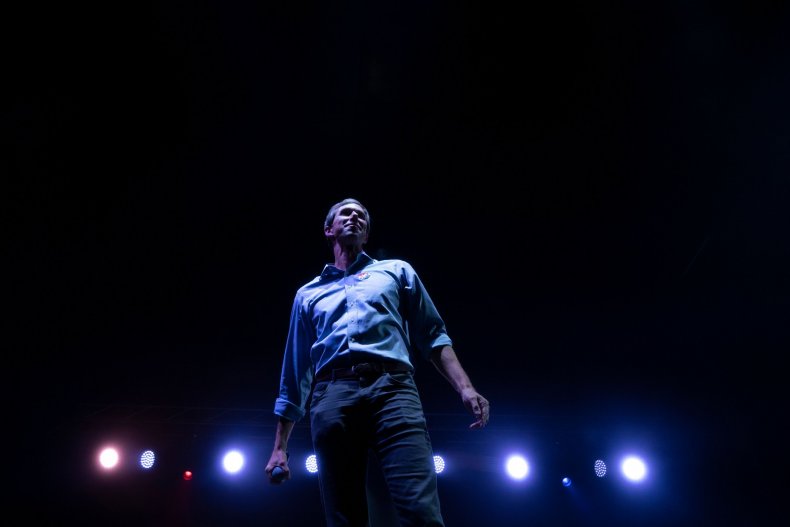 Despite success during the midterm elections, when the Democratic Party gained control of the House, the former Apprentice contestant believes things may get worse before they get better, citing several recent events in which Trump's rhetoric has appeared to fuel extremism. From the MAGA bomber to immigration to nationalism—there is a real sense of escalation, he said.
"Trump is setting the tone," Jackson told Newsweek. "He has the largest bully pulpit in America, and the largest global platform as president of the United States of America. So, the things he says...they create the subtle messaging that weak-minded people listen to and react to.
"There is a difference between direct responsibility and taking accountability for your actions, intentions and messaging. We all know the president sets the tone in America."
The Trump Conundrum
Of course, more than many, Jackson had experience with Trump before he took office. Does he believe Trump means what he says? Or as in The Apprentice, is he simply playing a role?
"You know, people keep trying to have an exorcism of Donald Trump and his character," he told Newsweek, saying the evidence was, by now, overwhelming. "They are trying to find these tapes where Donald Trump calls me the n-word. They feel like if they find these tapes, that will finally prove the content of his character, that he's a racist. My thing is, there are so many data points along the way. What does it take for people to realize this is who this individual is?"
As a former reality television contestant, Jackson said some of his friends have suggested he call the president or that he could perhaps work to effect change from the inside. When asked by Newsweek if he would ever take a position if offered, his answer was quick and resolute: "Never ever in a million trillion years if you offered me one billion dollars to work there as an intern."
Instead of jumping on the "Trump train," as he called it, Jackson said he believes American citizens need to wake up to the reality of the situation—and preferably pronto.
"People are not fully aware of the severity of the danger and the bright red flashing lights that we are facing right now," he said. "America is in a car, heading toward a cliff and about to fall off.
"I think people need to understand that the bright red flashing lights of a panic are there. And this is no longer an exercise, this is no longer a drill, this is no longer something for the media to laugh off as the comic stylings of Trump like they did as he ascended," he said. "We are now in this very dark period facing the abyss. The question is: Are we going to let this nation fall into it?"