The United States was the only country that attended the G20 summit, a meeting of the world's twenty largest economies, which did not express its support for the Paris Climate Accords in a joint statement issued at the end of the two-day meeting.
The climate accords sets targets for countries to reduce carbon emissions to fight global warming and keep global temperatures under 2 C. President Donald Trump announced in June 2017 that the U.S. was immediately canceling its participation in the accords. All 19 other members of the G20 declared their support for the climate agreement on Saturday.
Leaders attending the G20 summit, however, applauded on Saturday after President Trump signed the joint communiqué at the close of the meeting in Argentina. The U.S. President has been known to stonewall the completion of joint communiqués in international meetings by opposing the positions of other world leaders. But after talks that lasted throughout the night, world leaders finally obtained the support of the U.S. on most issues.
European Union officials said that the U.S. had held out on almost every issue discussed. In particular, the Trump administration had argued against the inclusion of the word protectionism in the final statement on trade. Trump also succeeded in having a statement about reforming the World Trade Organization included in the nonbinding statement.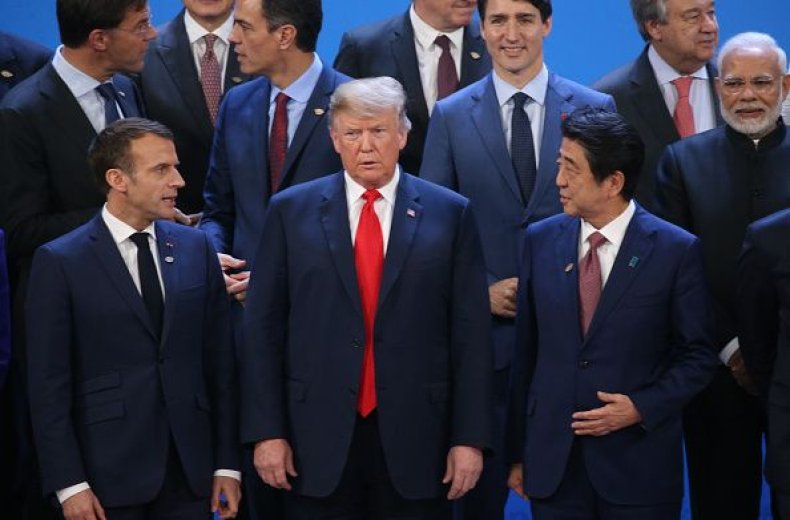 Language regarding immigration was also allegedly watered down to appease Trump.
On Monday, Trump dismissed a study produced by 13 U.S. federal agencies and around 300 climate scientists that warned that the impact of climate change would be catastrophic.
"Climate change presents numerous challenges to sustaining and enhancing crop productivity, livestock health, and the economic vitality of rural communities," the report reads, adding that water supplies in the U.S. could also be impacted by climate change.
Trump, however, said that he had read some of the report but didn't think it was worth highlighting. "I don't believe it," he told reporters.
The U.S. is the world's largest emitter of climate-warming greenhouse gases, and experts say Trump's decision to pull out of the agreement could have a long-term negative impact on efforts to fight global warming.
"By withdrawing from the Paris Agreement, the U.S. gains itself more emission space and lower mitigation costs while squeezing other countries' emission space and raising their mitigation costs, and this will in turn make it more difficult and expensive to achieve the 2 °C target of the Paris Agreement," reads a December 2017 study in the journal Advances in Climate Change Research.