Trump Tweets MAGA 'Historic Results' List, Neglects to Mention It Was Compiled by the White House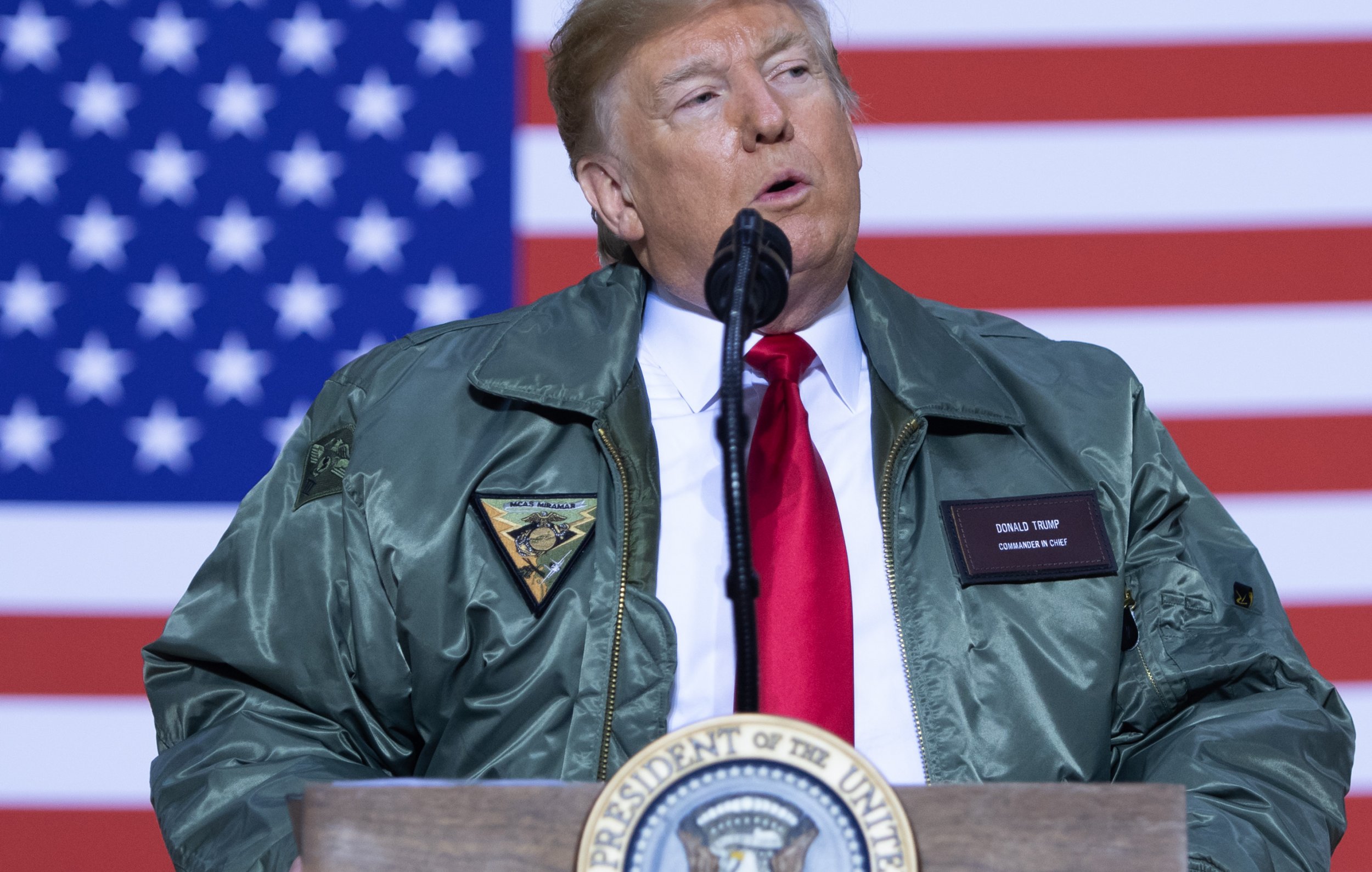 President Donald Trump attracted criticism Wednesday for praising the content of a Washington Examiner report that was compiled by the White House itself.
The Examiner published a story Monday that explained how Trump and his closest White House aides are turning their attention toward the 2020 re-election campaign. The article, headlined "MAGA List: 205 'Historic Results' Help Trump Make Case for 2020 Re-Election," lists 14 major issues the campaign plans to focus on and 205 accomplishments the administration claims to have made within those areas.
Read more: Trump presidency will not survive 2019, ex-GOP Congressman predicts
Trump shared the headline on Twitter on Tuesday, proudly boasting his administration had received positive coverage from the publication.
"Washington Examiner - 'MAGA list: 205 'historic results' help Trump make case for 2020 re-election.' True!" he tweeted.
However, as clearly written in the Examiner article, White House aides had put together the list.
"The following is the list compiled by the White House," the article notes.
Trump sparked criticism for failing to mention his aides' involvement when he tweeted.
"Great moments in media: Trump's team gives the Washington Examiner an 'exclusive' list of 205 supposed 'historic' accomplishments he will campaign on; the Examiner just publishes it in full," tweeted Daniel Dale, the Washington correspondent for the Toronto Star. "Trump tweets about it as if it came from the Examiner."
Other Twitter users also pointed out the list came from the White House.
Trump's praise for the Examiner's story was a significant departure from his usual criticism of media coverage. The president took aim on Tuesday at what he described as the "fake news media," as he shared his wishes for 2019.
"Happy New Year to everyone, including the haters and the fake news media!" he tweeted.
"2019 will be a fantastic year for those not suffering from Trump derangement syndrome. Just calm down and enjoy the ride, great things are happening for our country!"
Not all Republicans appear to share Trump's optimism for the new year.
John LeBoutillier, a former Republican congressman, predicted the president will vacate the White House "soon," after what he described as a "spectacular political crash-and-burn." LeBoutillier, who served as a Republican representative from New York in the early 1980s, made the claims in a column for The Hill.
"Donald J. Trump's presidency will not survive 2019," he wrote. "The downward trajectory of every aspect of his tenure indicates we are headed for a spectacular political crash-and-burn—and fairly soon."
LeBoutillier continued: "His increasingly erratic and angry behavior, his self-imposed isolation, his inability and refusal to listen to smart advisers that he hired, all are leading him to a precipice."