Robert Mueller's Decision Not to Indict Donald Trump Wasn't for the Lack of Evidence: Former FBI Agent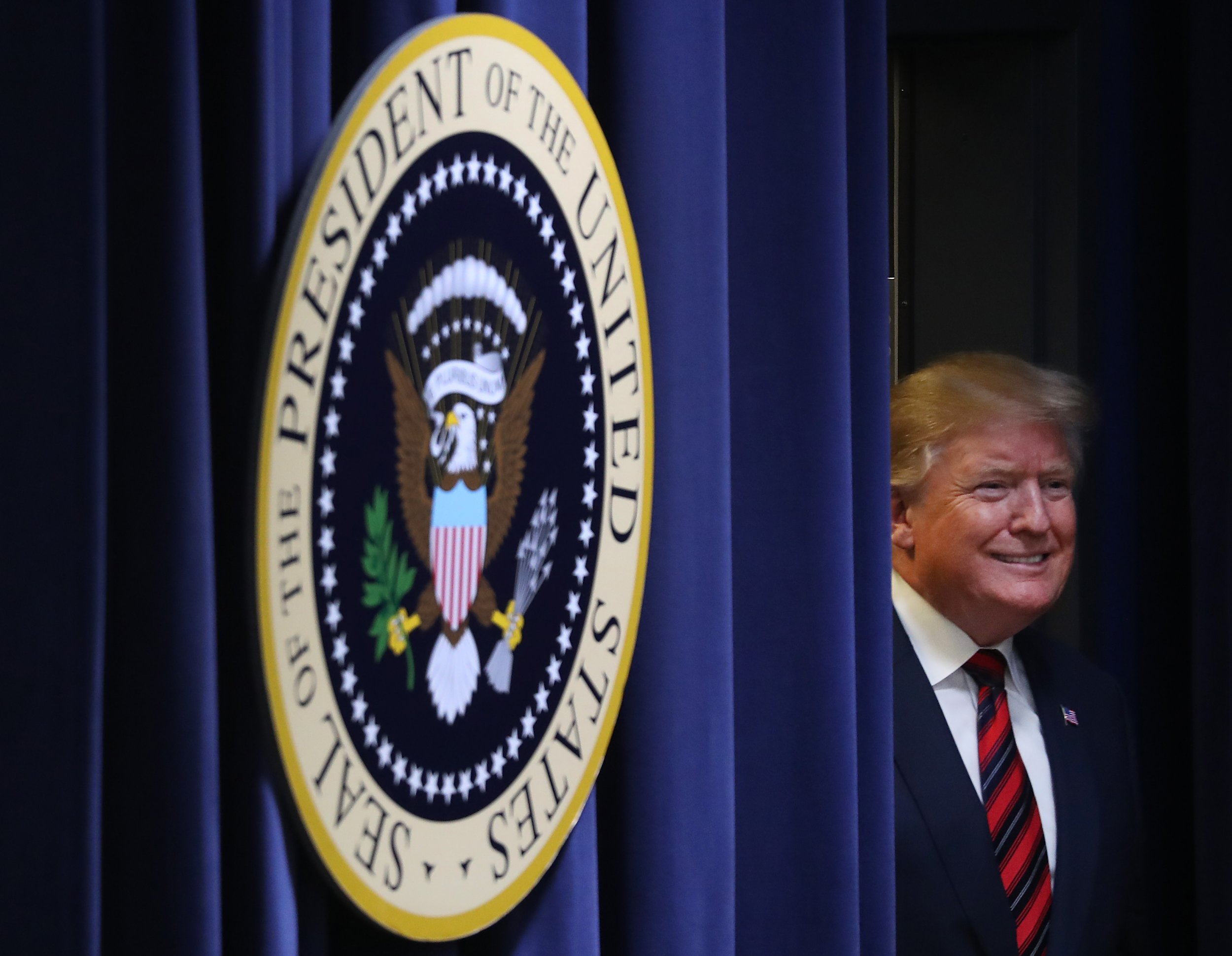 President Donald Trump was not indicted in the Russia investigation due to a lack of evidence—special counsel Robert Mueller repeatedly referred to the president's "corrupt acts"—but rather because of legal rules, according to a former FBI agent.
At his press conference on Thursday morning, Attorney General William Barr "obscured and mischaracterized the bases upon which Mueller declined to reach a prosecutorial decision on whether President Trump committed the crime of obstruction," Asha Rangappa, an FBI counterintelligence agent from 2002 to 2005, wrote for the online forum Just Security.
Rangappa, a senior lecturer at Yale University's Jackson Institute for Global Affairs, wrote that Mueller decided not to indict based on two legal questions that are unsettled within the Department of Justice.
"First, current DOJ policy not to charge sitting presidents, and second, Trump's lawyers' asserted defense that a president cannot legally obstruct justice (which happens to exactly mirror Barr's own legal theory, which he sent in an unsolicited memo to DOJ one year ago)," Rangappa wrote.
Rangappa explained: "Since either of these theories might preclude the president from rebutting the evidence in an adversarial process, Mueller believed a fairness principle constrained him from accusing the president in the form of recommended charges."
The Mueller report "extensively challenges the legal basis of the DOJ policy" and makes a case for Congress' power to investigate whether Trump obstructed justice, she wrote. "In doing so, Mueller makes clear that his findings were intended for independent evaluation by Congress, or by future prosecutors—not by Barr himself," Rangappa concluded.
Lack of evidence also appeared to not be the reason for Mueller's obstruction of justice conclusions, because the special counsel made repeated references to corrupt acts in relation to Trump in his report.
"The protection of the criminal justice system from corrupt acts by any person—including the President—accords with the fundamental principle of our government that '[n]o [person] in this country is so high that he is above the law,'" the report stated.
Mueller described 10 events involving Trump while trying to decide whether the president obstructed justice. They included Trump's 2017 firing of FBI Director James Comey, Trump's attempts to remove Mueller and Trump's attacks on his former personal lawyer Michael Cohen, who implicated the president in campaign finance violations and started cooperating with Mueller.
In addition, Mueller made it clear that Congress can evaluate Trump on corrupt acts and the obstruction of justice issue.
"The conclusion that Congress may apply obstruction laws to the President's corrupt exercise of the powers of office accords with our constitutional system of checks and balances and the principle that no person is above the law," the report stated.
"The separation-of-powers doctrine authorizes Congress to protect official proceedings, including those courts and grand juries, from corrupt, obstructive acts regardless of their source," the report also stated. "We also concluded that any inroad on presidential authority that would occur from prohibiting corrupt acts does not undermine the President's ability to fulfill his constitutional mission."