Donald Trump Is a 'Wuss' and a 'Fake Leader,' Says Watergate's John Dean
Richard Nixon's White House counsel John Dean said that Donald Trump is a "wuss" and a "fake leader" as the president continued to swing out at Robert Mueller's ongoing investigation into Russian election interference and collusion.
"Trump's bitching and whining and complaining is non-stop," Dean wrote in a Twitter post on Sunday evening. "The presidency reveals its occupant: Trump's not only incompetent he's actually a wuss. Like most bullies he's a coward. As with most autocrats he's a very frightened person. He's a fake leader, who thinks nasty is strong."
Dean, who served a pivotal role in the Watergate investigation that took down former President Nixon, posted the comments in response to Trump's latest social media post slamming the Russia probe as a "Democrat Scam!"
"...The Russian Witch Hunt Hoax, started as the 'insurance policy' long before I even got elected, is very bad for our Country. They are Entrapping people for misstatements, lies or unrelated things that took place many years ago. Nothing to do with Collusion. A Democrat Scam!" Trump wrote on Sunday.
In his Twitter tirade, Trump also slammed his former Attorney General Jeff Sessions for "allowing this total HOAX to get started in the first place!" Sessions was forced to resign from his post the day after the midterm elections in November.
The president's attacks on the investigation came as Mueller and his team continued to close in on former members of Trump's inner circle. This month the special counsel issued sentencing memos or court filings for three of the president's former confidants: Paul Manafort, Michael Flynn and Michael Cohen. The documents outlined how substantially each of the men cooperated with the ongoing investigation.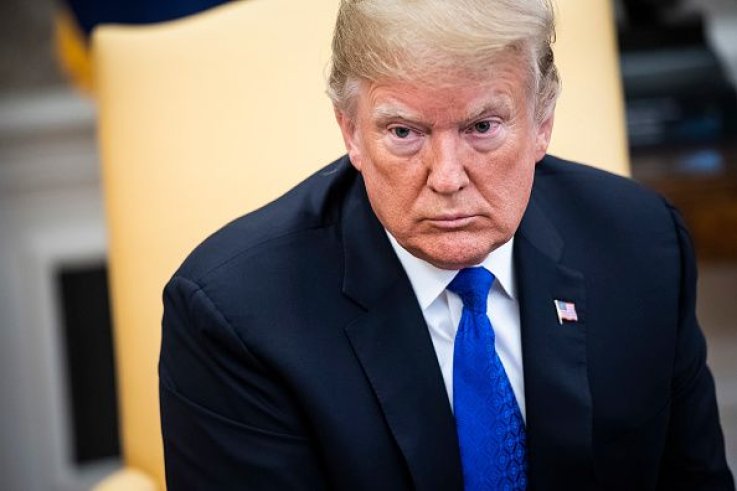 So far, Trump has provided Mueller's team with written answers to various questions regarding Russia and the 2016 election. But the president's personal attorney, Rudy Giuliani, ruled out a face-to-face interview between Trump and the special counsel.
In an interview with Fox News Sunday, Giuliani said the only way an interview would happen would be "over my dead body," adding that he was "disgusted with the tactics" the Mueller team has used during the 19-month probe.
Former CIA Director John Brennan said earlier this month that Trump sees the "walls closing in" and feels "increasingly desperate" as Mueller makes advancements in the investigation. Reports allege that Mueller is just "tying up loose ends" before completing the investigation and releasing his findings.
"Mr. Trump knows what he has done in the past," Brennan said on MSNBC's Morning Joe. "He has demonstrated a lack of ethics, a lack of principle, and whether it be in his government affairs or in his private business dealings, this is something that's going to, I think, come back and haunt him."
Donald Trump Is a 'Wuss' and a 'Fake Leader,' Says Watergate's John Dean | U.S.