Eagles Receiver to Boycott White House Visit: Trump Is 'Sexist,' 'Offensive' and 'Called My Peers and My Friends SOBs'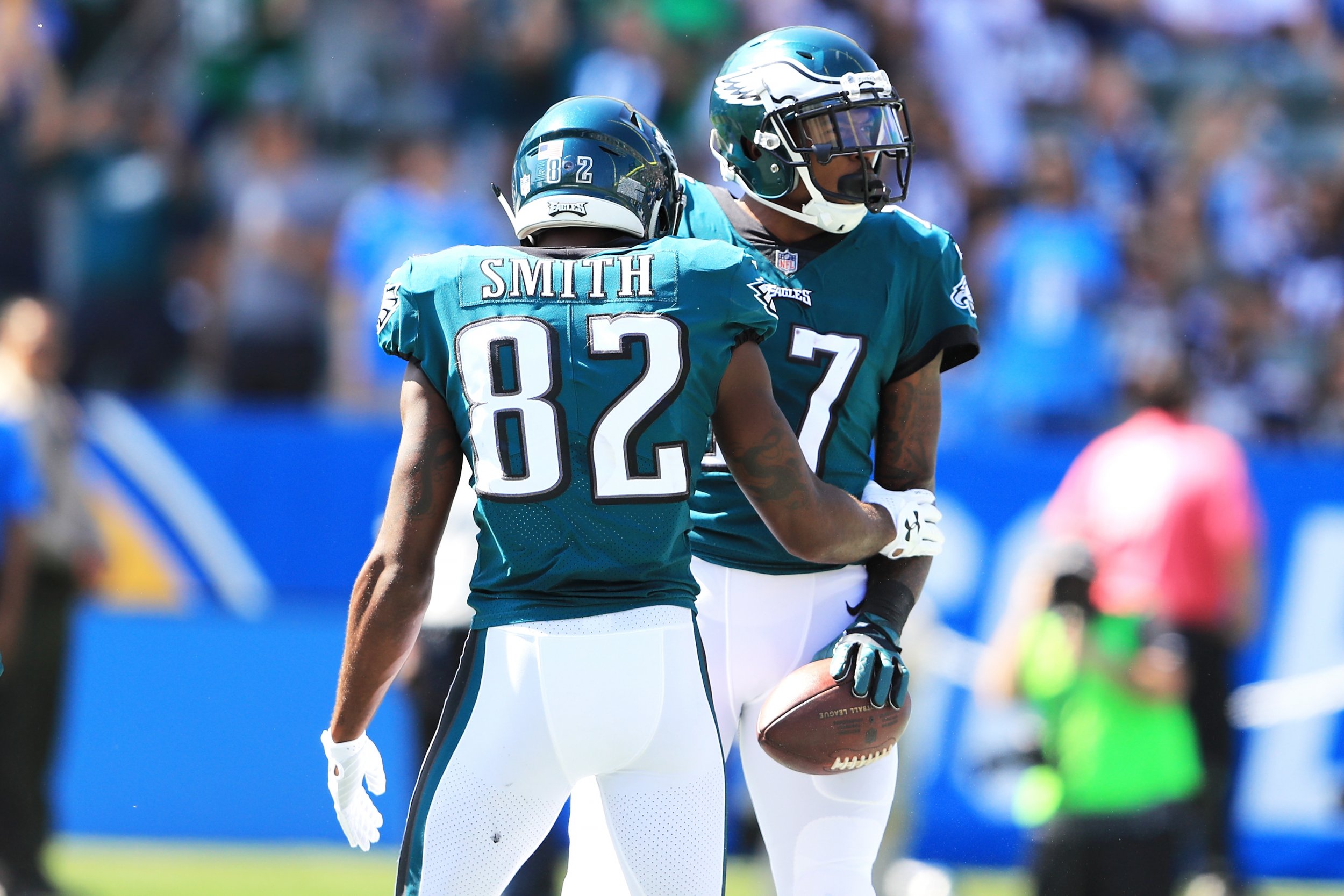 Philadelphia Eagles wide receiver Torrey Smith said Tuesday he will boycott the traditional White House visit for Super Bowl champions over objections to President Donald Trump's character.
Smith told CNN's Don Lemon he won't go to the White House to celebrate their victory over the New England Patriots because of Trump's misogynistic behavior, racial insensitivity and calling for NFL team owners to fire players who joined the "Take a knee" movement in protest against police brutality against people of color.
"For me, it's not just about politics," he said. "You know, if I told you that I was invited to a party by an individual that I believe is sexist or has no respect for women, or I told you that this individual has said offensive things towards many minority groups and I don't feel comfortable by it, this individual also called my peers and my friends SOBs, you would understand why I wouldn't want to go to that party."
"So why is it any different when this person has the title of president of the United States?" he continued. "I mean, it's really that simple. I don't think it's something that I personally feel inclined to be involved with."
Smith was a member of the San Francisco 49ers when quarterback Colin Kaepernick began the "Take a knee" movement. Although he didn't participate in the protest, he said he considers Kaepernick a "genius" and a "legend" for what he started.
"I have a lot of respect for him," Smith said. "You know, Colin Kaepernick is a person that history is going to look back on like he's a legend. He's a legend to me, and I'll have his back any day of the week."
Smith isn't the only member of the Eagles expected to boycott the White House visit. Running back LeGarrette Blount was formerly a New England Patriot and sat out that team's visit after it won the Super Bowl in 2017. Defensive end Chris Long and safety Malcolm Jenkins have also said they will boycott the visit.
Smith's comments are the latest in an ongoing feud between Trump and professional athletes. Black athletes have been a target for Trump, who has criticized Kaepernick and the movement he launched. He told a crowd at an Alabama rally last fall that any player who kneels during the national anthem should be fired.
"Get that son of a bitch out of the field right now," he shouted. "He's fired. He's fired!"
In September 2017, Trump rescinded a White House invitation to the reigning NBA champions, the Golden State Warriors, after star point guard Stephen Curry said he didn't want to go. Several of the team's players, including its coach, Steve Kerr, have been vocal critics of Trump.