Donald Trump's White House Ethics Lawyer Hands In Resignation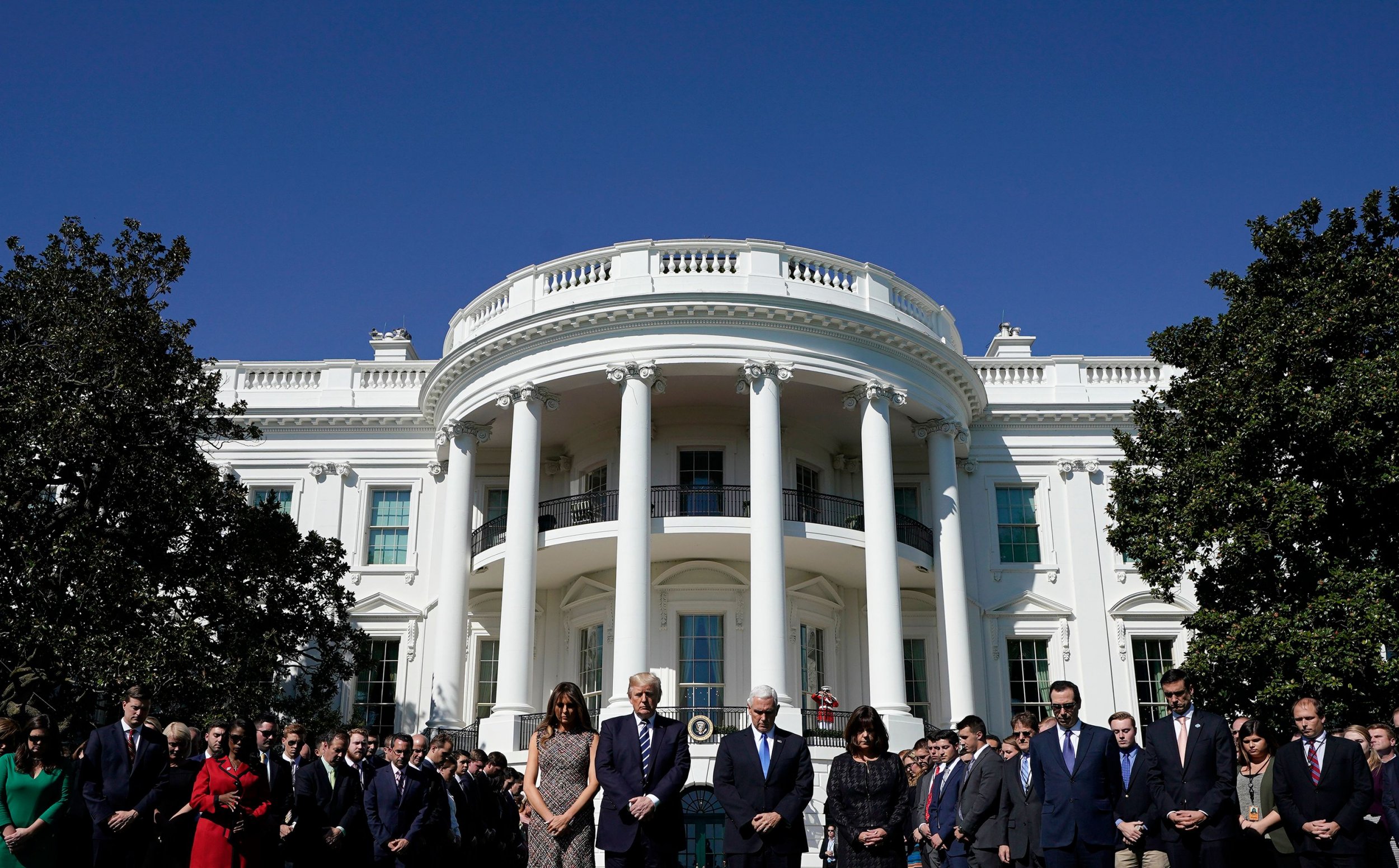 The White House ethics lawyer has resigned to return to private practice.
James Schultz handed in his resignation last week, Politico reported, and he told the publication his decision to return to the firm Cozen O'Connor was not motivated by the ongoing issues with President Donald Trump's administration.
Exiting the White House "was something Don [McGahn, the White House counsel] and I discussed very early on," Schultz told the publication on Sunday.
"I was interested in continuing with private practice and saw this as a tremendous opportunity to go serve and get things up and running, and the plan was to move on about this time.... These are typically year-to-about-18-months-type positions," he added.
His comments, and resignation, come amid increasing scrutiny of the president and his allies in connection with the ongoing probe into Russia's possible collusion with the Trump campaign in the U.S. election. On Sunday, the president slammed the investigation as "phony" and said the Democrats were using Russia as an excuse for their election defeat in 2016.
"Since the first day I took office, all you hear is the phony Democrat excuse for losing the election, Russia, Russia, Russia," Trump wrote on Twitter Sunday.
"Despite this I have the economy booming and have possibly done more than any 10 month President. MAKE AMERICA GREAT AGAIN!" he added.
As the White House loses someone capable of commenting on the controversies surrounding the administration, Schultz said he would not rule out making TV appearances to discuss issues related to Trump and the White House.
"That'll be something I'd be willing to do, certainly—getting out and talking about the good work the Trump administration is doing on these issues," Schultz told Politico. "I will be out, but I don't plan to make a career out of being a pundit on TV. I'm planning to have a robust law practice."