Activist Who Shared Macron Email Leak Gets White House Press Access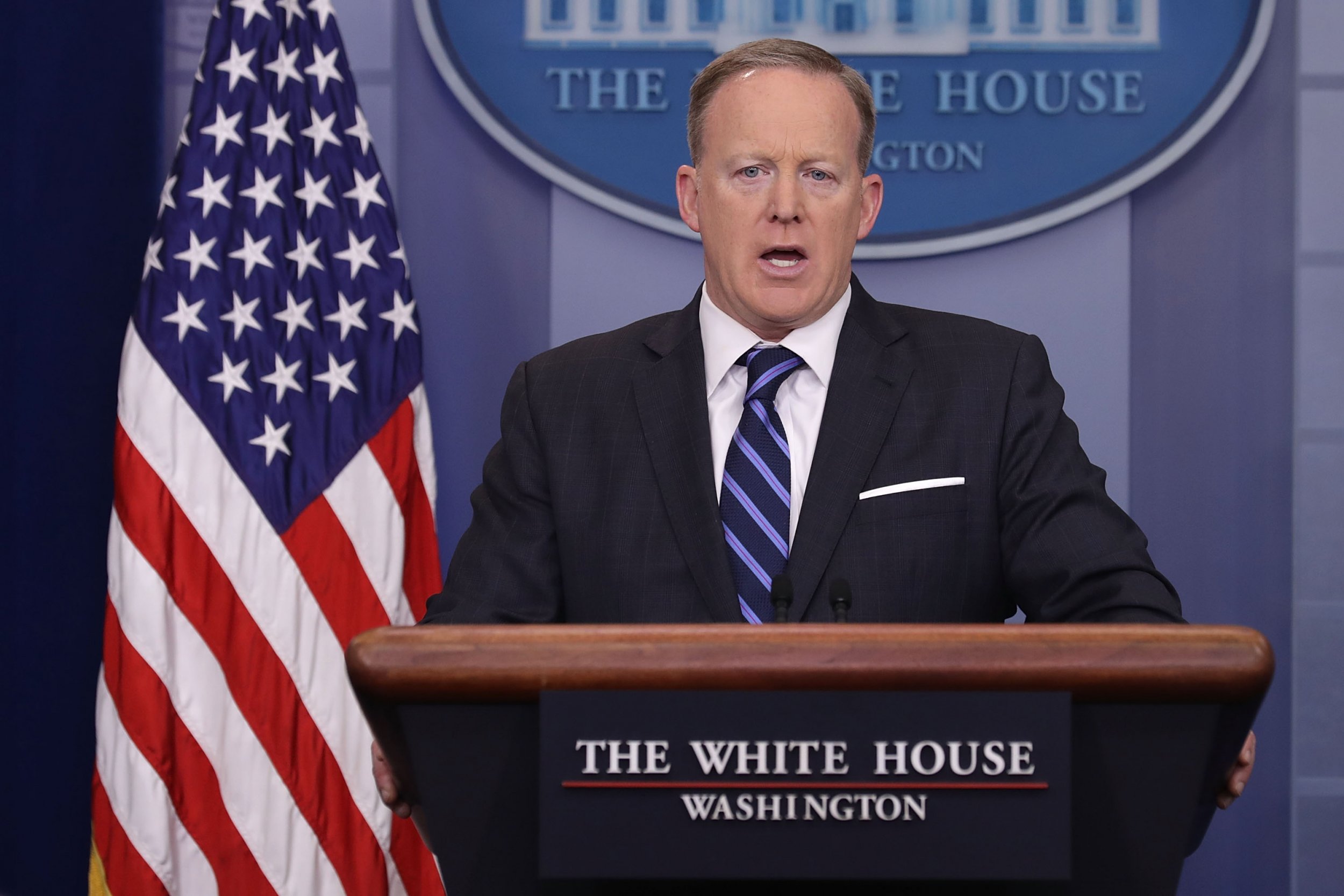 A U.S. far-right online activist credited with initially sharing on Twitter hacked emails from the French presidential campaign of centrist Emmanuel Macron is the latest conservative media figure to receive White House access from the Trump administration.
Jack Posobiec, a Washington-based writer at the Rebel Media, a Canadian online political and social news commentary platform, attended the daily press briefing Tuesday and later broadcast video from the White House grounds with positive commentary on President Donald Trump's abrupt firing of FBI Director James Comey.
Posobiec told Reuters he first obtained temporary White House credentials in early April, but he has submitted a request for a permanent pass. The White House did not immediately respond to a request for comment.
Cyber security experts, minority party Democrats and some U.S. intelligence officials have grown more concerned since the leak of Macron's emails about potential connections between Russian organizations, including its spy agencies, and far-right media figures in the United States who they suspect played a role in Russian efforts to influence elections.
Two U.S. intelligence officials told Reuters this week that they are increasingly confident that hackers with connections to the Russian government played a role in the French election.
Macron won in a landslide Sunday against far-right candidate Marine Le Pen, who wanted to take France out of the European Union and supports Russian policy in Ukraine.
U.S. intelligence agencies have also concluded that hacking attacks on the Democratic Party and 2016 presidential candidate Hillary Clinton's campaign were part of a Russian-backed effort to help Republican Trump win the presidency.
Russia has denied hacking or meddling in the elections in the United States or in France.
Posobiec told Reuters he used his Twitter account to share information on the Macron leaks that he spotted on the social media site 4chan. In a private Twitter message, he rejected characterizations that he is part of the far-right media and said he had no connections to the Russian government.
Security researchers said Posobiec was the first on Twitter to use the hashtag #MacronLeaks, shortly after nearly 10 gigabytes of documents were posted on Pastebin, a site that allows anonymous document sharing.
Posobiec is also close on social media to William Craddick, founder and editor-in-chief of Disobedient Media. The two appeared to preview the Macron leaks, said Chris Doman, a British researcher with cyber security firm AlienVault.
First Prosobiec and then Craddick began to dribble out hints on Twitter Friday that a big stash of leaked Macron documents could be coming soon, Doman said. Disobedient Media tweeted 22 minutes before the upload to Pastebin instructing followers to "Fully Prepare for a major leak on Emmanuel Macron and his close associates. This is very big, folks."
"Craddick says things about the documents before they appear anywhere else, whereas Jack posts about them right after they come out," Doman said.
Craddick did not respond to a request for comment sent to his social media accounts.
Posobiec's press access is the most recent granted to a figure prominent within the alt-right, a loosely organized group that embraces right-wing ideologies including white nationalism.
Mike Cernovich, who ran a website with pro-Trump and anti-Clinton content and had a large following online, has also been given credentials.
Roger Stone, a longtime Trump ally, has promoted Posobiec's tweets since at least last September. Stone has also frequently promoted Cernovich.
Stone has come under scrutiny for tweeting that WikiLeaks had damaging Clinton campaign emails before the anti-secrecy group released them. CNN on Tuesday reported that Stone influenced Trump's decision to fire Comey. Trump tweeted the report was false.
Rebel Media, a subscription-based service, is the brainchild of Ezra Levant, a lawyer and media personality who founded the Canadian conservative site in February 2015.