Donald Trump, White House Say Mueller Report 'Exonerated' President, but Attorney General Says It Didn't
President Donald Trump reacted—where else but on Twitter—on Sunday to the letter from Attorney General William Barr that summarized the report from special counsel Robert Mueller.
The president tweeted: "No Collusion, No Obstruction, Complete and Total EXONERATION. KEEP AMERICA GREAT!"
The White House struck a similar tune, with press secretary Sarah Sanders tweeting the following statement:
"The Special Counsel did not find any collusion and did not find any obstruction. [Attorney General] Barr and [Deputy Attorney General Rod] Rosenstein further determined there was no obstruction. The findings of the Department of Justice are a total and complete exoneration of the President of the United States."
The the word "exoneration" from the president and White House could be called a stretch, because while Mueller found no evidence that either Trump or his campaign conspired with Russia to sway the 2016 election and that the president had not committed a crime—the report made a point of saying that the findings did not exonerate the president.
The summary from Barr to lawmakers read, in part:
"The Special Counsel therefore did not draw a conclusion one way or the other as to whether the examined conduct constituted obstruction. Instead, for each of the relevant actions investigated, the report sets out evidence on both sides of the question and leaves unresolved what the Special Counsel views as 'difficult issues' of law and fact concerning whether the President's actions and intent could be viewed as obstruction. The Special Counsel states that 'while this report does not conclude that the President committed a crime, it also does not exonerate him.'"
Barr said in his summary letter, however, that after reviewing the report from Mueller, both he Deputy Attorney General Rod Rosenstein concluded there was not enough evidence to pursue an obstruction-of-justice charge against the president.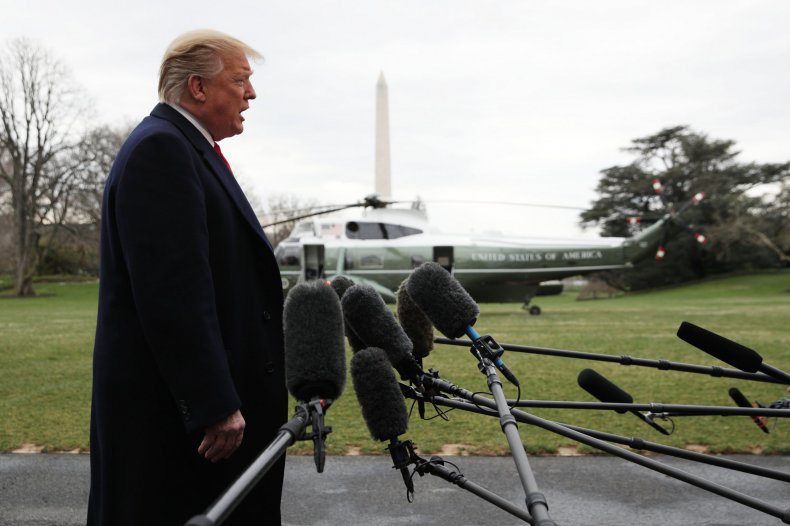 "Generally speaking, to obtain and sustain an obstruction conviction, the government would need to prove beyond a reasonable doubt that a person, acting with corrupt intent, engaged in obstructive conduct with a sufficient nexus to a pending or contemplated proceeding," Barr wrote in his letter, saying he found no such actions.
Representative Jerrold Nadler of New York, who is the chair of the House Judiciary Committee, said he intended to call Barr to testify before the committee.
"Special Counsel Mueller worked for 22 months to determine the extent to which President Trump obstructed justice," Nadler wrote on Twitter. "Attorney General Barr took 2 days to tell the American people that while the President is not exonerated, there will be no action by [Department of Justice]."