Donald Trump's White House Is Now Literally Claiming the Sky Isn't Blue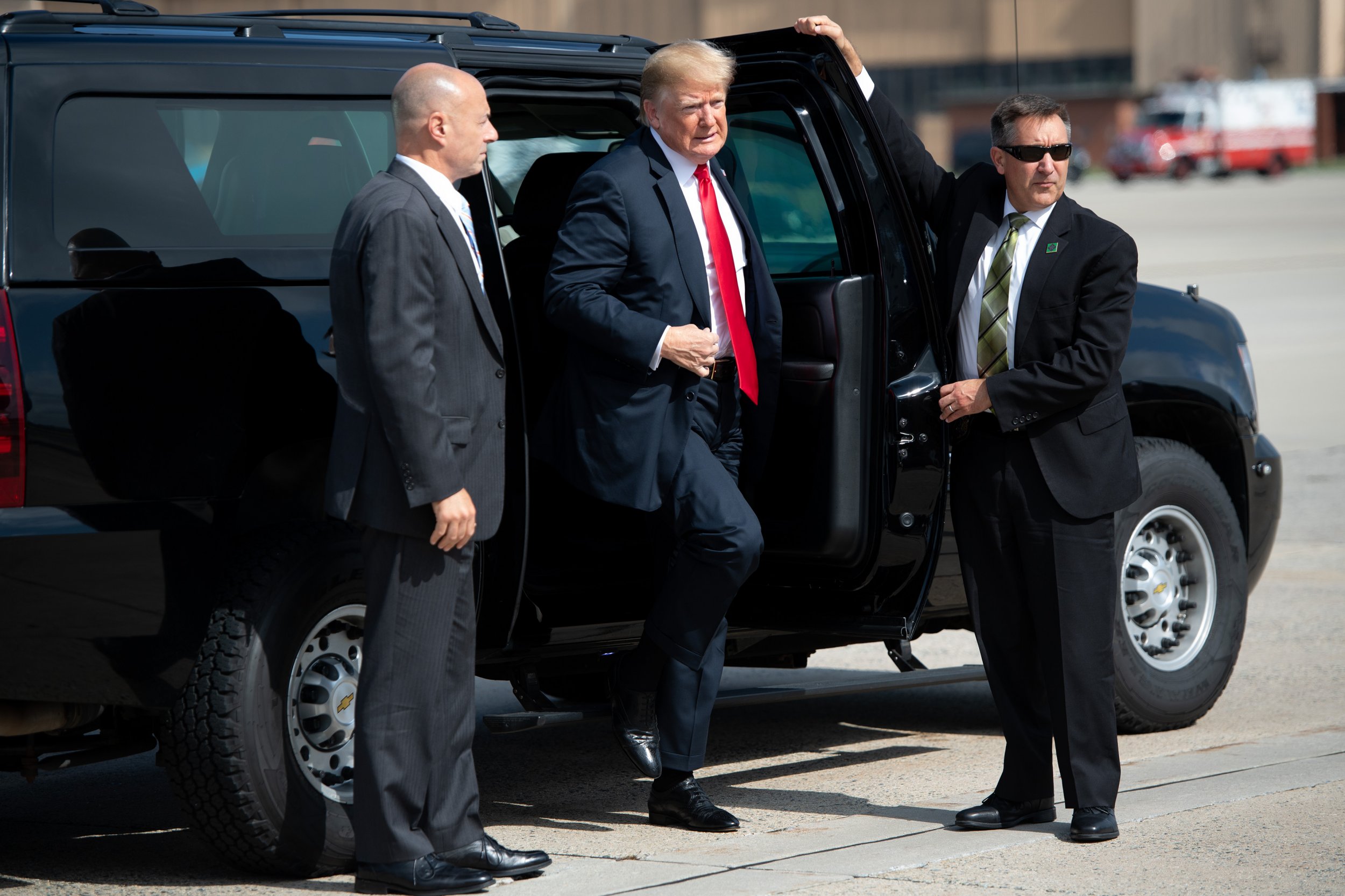 In a comment condemned by many as Orwellian, President Donald Trump earlier this week told the audience during a Veterans' event in Kansas City that "what you're seeing and what you're reading is not what's happening."
On Thursday, his administration took its apparent attempt to distort reality a step further, quite literally claiming the sky wasn't blue.
"On what appears to be the nicest day Washington has had all week, the White House has informed the pool that POTUS will motorcade to JBA because of bad weather," read the White House pool report written by McClatchy reporter Anita Kumar.
Sure enough, photos showed blue skies over the White House, seemingly the perfect weather for the president to make the walk across the South Lawn via helicopter rather than head by motorcade to Joint Base Andrews for a trip to Iowa and Illinois.
The change of plan meant that reporters were not able to ask any questions of the president as he strolled to Marine One. Indeed, the pool reporter stated that she was not even able to lay eyes on the president. The White House press office declined to comment on its claim of bad weather.
The false claim about the weather came just a day on from the White House refusing to allow a pool reporter to attend a joint statement given by Trump alongside European Commission President Jean-Claude Juncker in the Rose Garden. New White House communications official Bill Shine and press secretary Sarah Huckabee Sanders claimed that CNN reporter Kaitlan Collins, who on Wednesday was the pool reporter representing all of the television networks, had asked "inappropriate" questions during an earlier appearance by Trump and Juncker in the Oval Office.
"At the conclusion of the press event in the Oval Office, a reporter shouted questions and refused to leave despite repeatedly being asked to do so," Sanders said in a statement, adding that "we support a free press."
Despite this, Shine sought to dispute the media's version of events Thursday, stating: "You ask her if we ever used the word 'ban.'"
Collins had shouted questions about the big stories of the day, including CNN's airing of a secret recording Trump's former lawyer Michael Cohen made of the two discussing a payment to silence a former Playboy model's claims of an affair with the future president. The practice of calling out questions has long been common during gatherings in the Oval Office.
Trump has only held one solo press conference during his 18 months as president.