Any White House Staffer Who Signed Trump's NDA Offered Pro Bono Representation From Prominent D.C. Lawyer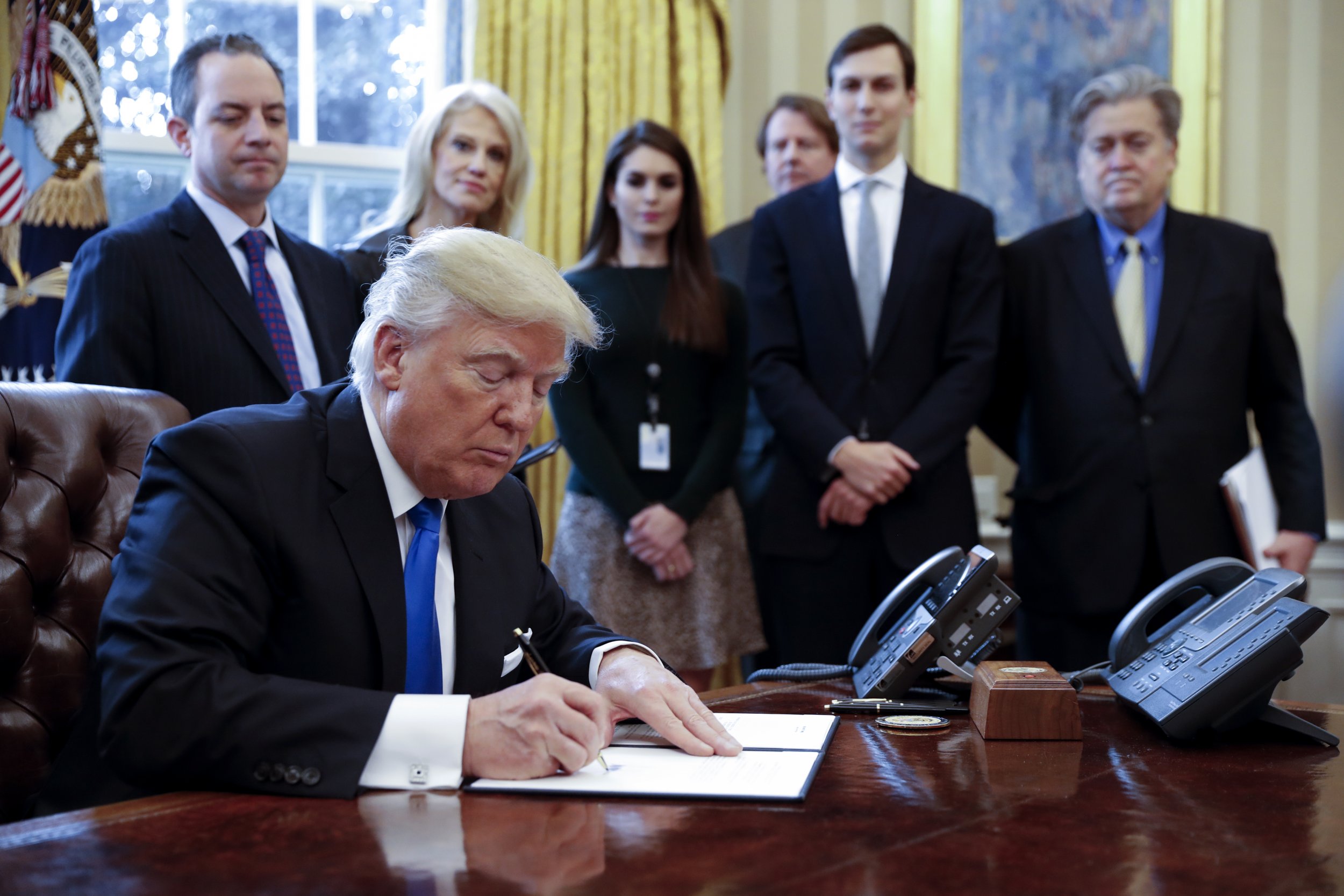 A prominent Washington, D.C., lawyer who specializes in national security and free speech—often in the cases of current or former federal employees—has offered his firm's services on a pro bono basis for any White House staffer who signed a nondisclosure agreement (NDA) at President Donald Trump's urging.
Mark Zaid, who co-founded the nonprofit law firm Whistleblower Aid, made the announcement on Twitter Monday. "I would be willing to handle any of these cases pro bono to challenge the NDA under 1st Amendment grounds," he wrote. "Former employees can only be prevented from disclosing classified info."
"This is an unconstitutional prohibition on 1st Amendment rights," Zaid wrote in a subsequent tweet. "My law firm offers to rep pro bono any signatory (or individual legitimately contemplating) of these NDAs."
Early in his presidency, Trump reportedly had senior White House employees sign NDAs that prevented them from sharing confidential information, the Washington Post said Sunday after obtaining a draft of the agreement. Additionally, the agreement isn't limited to Trump administration tenure—it extends past Trump's presidency and past the individual's White House employment, according to the Post.
"This is so ridiculously excessive, so laughably unconstitutional, that I doubted, when it first came my way, that anything like it was ever implemented—only to do some reporting and learn otherwise," wrote Ruth Marcus, the Post's deputy editorial page editor.
The American Civil Liberties Union (ACLU) also noted the dubious legality of such an agreement.
"Public employees can't be gagged by private agreements," the ACLU's Speech, Privacy and Technology Project director, Ben Wizner, said in a statement. "These so-called NDAs are unconstitutional and unenforceable."
Zaid said he had never come across a contract like the one the Post details. Many laws and regulations limit what a federal employee can legally disclose, but after that employment ends, "former employees can only be lawfully prevented from disclosing classified info," Zaid tweeted.
The agreement would subject violators to a $10 million penalty, owed to the federal government, for each individual breach of "confidentiality," defined as "all nonpublic information I learn of or gain access to in the course of my official duties in the service of the United States Government on White House staff," according to the Post. That includes communications with the press or other federal, state and local government employees, the report said.
The NDA was similar to ones Trump had staffers sign during the campaign and transition period and was meant to stymie leaks.
The White House did not immediately respond to Newsweek's request for comment about the NDA.