Donald Trump's Real Agenda is 'White Supremacy' and Keeping 'Latin Americans Out,' Harvard Law Professor Says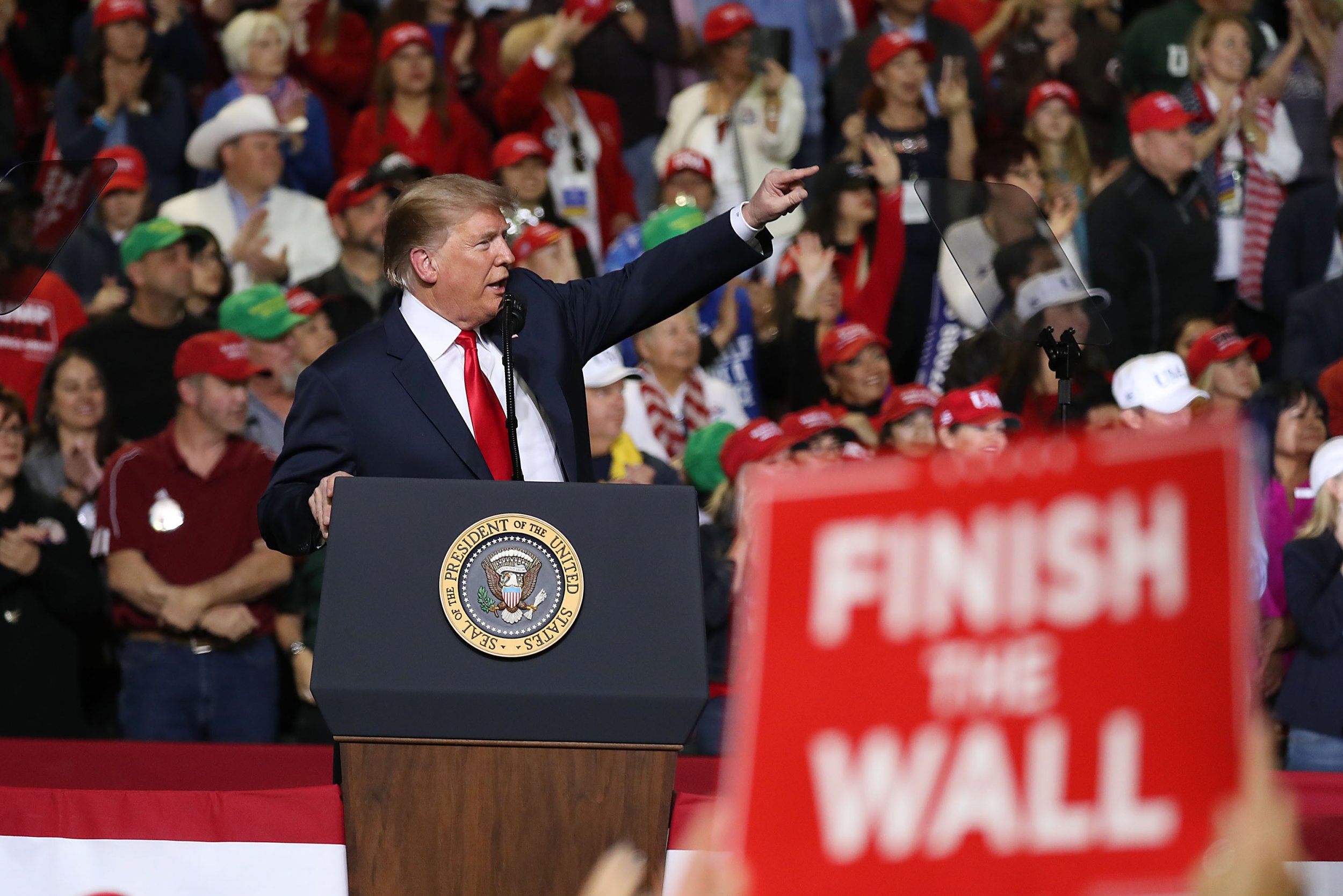 Harvard law professor Laurence Tribe has issued his latest stinging rebuke of Donald Trump, claiming that a recent tweet from the president proves that his real agenda is one of "white supremacy."
Tribe, a constitutional law professor who has been a regular outspoken critic of the president, was responding to tweet from Trump over the weekend in which he quoted a Gallup poll indicating that "Open Borders will potentially attract 42 million Latin Americans." In response, Trump tweeted that "this would be a disaster for the U.S. We need a wall now!"
Citing comments from MSNBC host Chris Hayes, Tribe said the tweet had revealed Trump's true motive for pushing for the construction of a wall along the United States's southern border.
"OMG. As @chrislhayes says, this rare moment of clarity reveals Trump's real agenda: KEEP LATIN AMERICANS OUT OF THE U.S. It's White Supremacy pure & simple," Tribe wrote.
Trump has never advocated for banning all Latin Americans from the U.S., although he did call for a complete ban on Muslims entering the country during his campaign for president.
Trump claimed during his State of the Union address last week that he, in fact, wanted legal immigrants to come into the U.S. in large numbers.
"Legal immigrants enrich our nation and strengthen our society in countless ways," he said in his address to Congress. "I want people to come into our country in the largest numbers ever, but they have to come in legally."
In reality, Trump has repeatedly backed policies that would limit legal immigration and promised on the campaign trail that "We will reform legal immigration to serve the best interests of America and its workers, the forgotten people."
The Trump administration has greatly reduced the cap on refugees entering the United States, limiting it to its lowest level since refugee resettlement was standardized in 1980, according to Politifact. Trump has also ended temporary protected status (TPS) for immigrants from a number of countries previously deemed to have been experiencing armed conflict, natural disasters or other temporary and extraordinary circumstances.
The president's administration has also imposed limits on the H-1B visa for high-skilled foreign workers.
Trump sparked outrage in August 2017 when he responded to a deadly rally featuring white supremacists and neo-Nazis in Charlottesville, Virginia, by saying that there were "very fine people" among them.
That same month, Trump unveiled legislation that would cut by half the number of legal immigrants accepted into the U.S. each year.
Trump has continued to push for a wall to be built on the U.S. border with Mexico and on Tuesday refused to be drawn on whether he would support a bipartisan deal to avert another government shutdown over the issue. The deal would not provide the $5.7 billion in funding Trump has demanded to build the wall.
Trump's campaign for president began by saying that Mexicans were "bringing drugs" and "bringing crime" and labeled them "rapists."