Donald Trump Will Be a Guest on 'The Late Show With Stephen Colbert' After All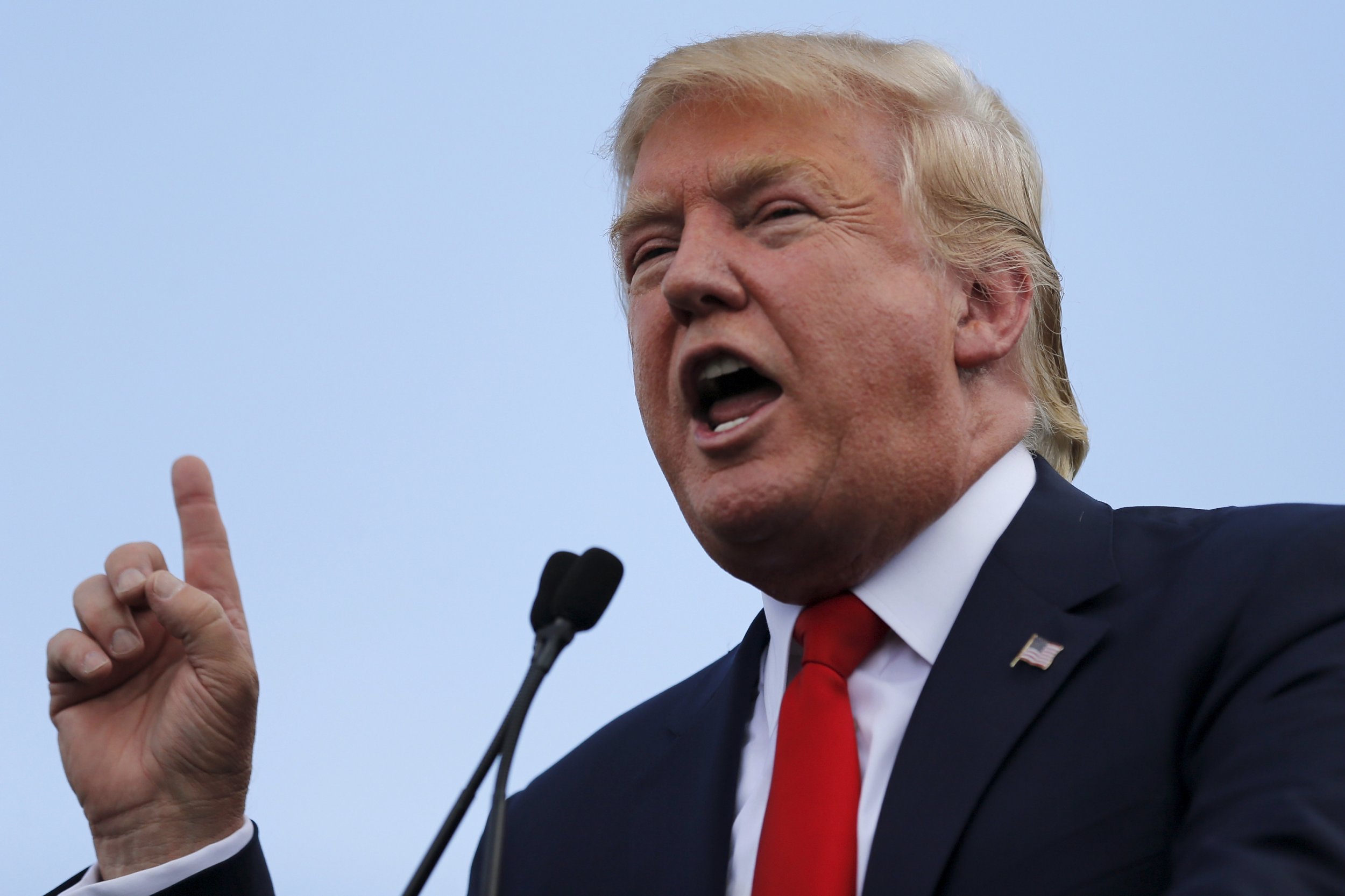 Stephen Colbert, your prayers have been answered.
After several failed attempts, the Late Show has finally booked an appearance by Donald Trump. The Republican presidential front-runner will stop by the Ed Sullivan Theater on September 22, the same night as Obama's energy secretary, Ernest Moniz. Let's hope they can keep it civil.
Colbert initially wanted Trump as a guest for Tuesday night's premiere, but Trump declined, opting to appear on the The Tonight Show Starring Jimmy Fallon instead. The Late Show invitation was then extended to Hillary Clinton, who also declined in favor of the Tonight Show. Trump will sit down with Fallon on September 11, while Clinton will appear on September 16.
As we pointed out in our review of Colbert's Late Show debut, it's possible that Trump and Clinton held reservations about opening themselves up to mockery from Colbert, who of course made a career out of lampooning politicians on The Colbert Report. Fallon, on the other hand, is seen as a harmless interviewer who would never think to shine anything but a glowing light on his guests—a Tonight Show appearance is a fail-safe move for anyone concerned about their public image.
The presidential candidate who did appear on Colbert's first Late Show was Jeb Bush. To the surprise of many, Colbert opted to lob nothing but softball questions at the Florida governor. Together, Colbert and Bush even mocked Trump's hair in a bit that was ultimately cut from the CBS broadcast. Colbert's first Late Show telecast drew a healthy 6.6 million viewers, despite the absence of Trump, a self-proclaimed "ratings machine."
It's possible that Trump was simply waiting to see how Jeb fared before agreeing to appear on the Late Show himself. But then again, did we ever believe Donald Trump was going to decline an invitation to appear on a national television broadcast? A showdown between Colbert and Trump was inevitable; it just took a few weeks longer to lock down than Colbert might have liked.