Donald Trump Will Be Indicted After Leaving Office in 'Reasonable Likelihood,' Obama U.S. Attorney Says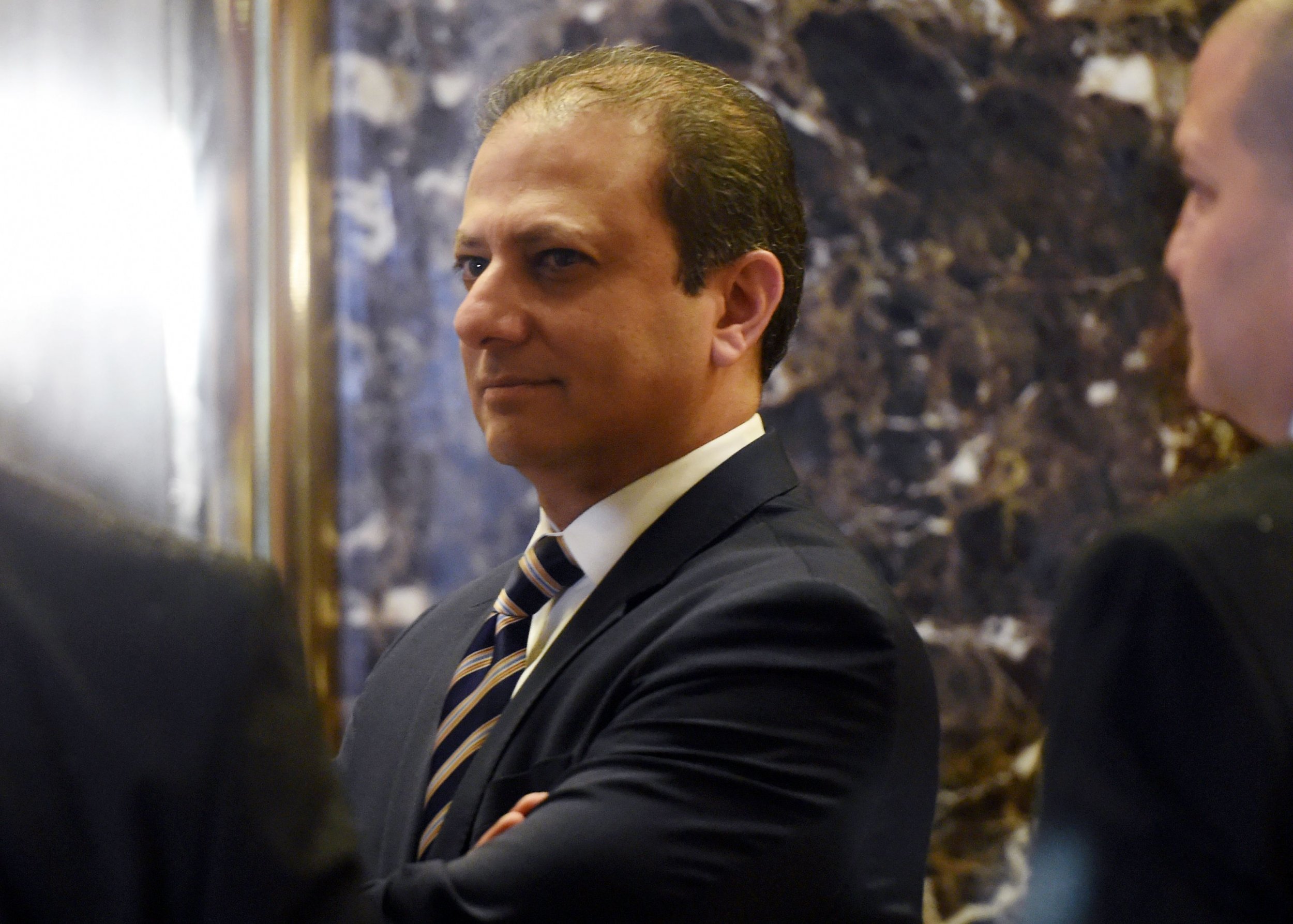 There is a "reasonable likelihood" that President Donald Trump could be indicted after he leaves office, according to a U.S. attorney appointed by President Barack Obama and fired by Trump.
Preet Bharara, who served in the Southern District of New York, spoke about Trump's future in a sit-down interview with The Daily Beast published Wednesday.
Given that Trump was accused of being a co-conspirator to a crime in his former lawyer Michael Cohen's guilty plea, the publication asked Bharara: "I won't ask you what people in the know may have told you, but how likely is it that the Southern District or the State of New York will indict Trump after he leaves office?"
"I don't know. My former office clearly endorses and believes the fact—as Michael Cohen admitted in open court—that he engaged in the conduct he pleaded guilty to at the direction of Individual 1," Bharara said. "Individual 1 is the president."
Bharara continued: "Depending on what the other circumstances are, I believe there's a reasonable likelihood that they would follow through on that."
The former U.S. attorney added that "there's a difference, though, between accepting a guilty plea from Michael Cohen and going to trial on the strength of that same witness after he's gone to prison for lying."
Bharara's interview was released the same day that Attorney General William Barr testified for the first time since special counsel Robert Mueller's redacted report was released. Mueller concluded that he did not find that the Trump campaign conspired with Russians to influence the 2016 presidential election and did not come to a conclusion on whether Trump had obstructed justice.
"While this report does not conclude that the President committed a crime, it also does not exonerate him," Mueller wrote.
In the hearing before the Senate Judiciary Committee on Wednesday, Barr said he did not exonerate Trump and that this was a matter for the American people to decide.
"I didn't exonerate," Barr said. "I said that we did not believe that there was sufficient evidence to establish an obstruction offense, which is the job of the Justice Department."
Asked if he thinks incentives are in place for U.S. attorneys to do the right thing in getting a conviction, Bharara said he believes it is important for the attorney general and his colleagues to "make sure the incentives are right."
"If you have a culture that only rewards how many people you indict or how many people you convict or how long you send them to prison," Bharara said, "that's a problem."