Donald Trump Wants to Unite 'Muslim World' With Speech on Radical Islam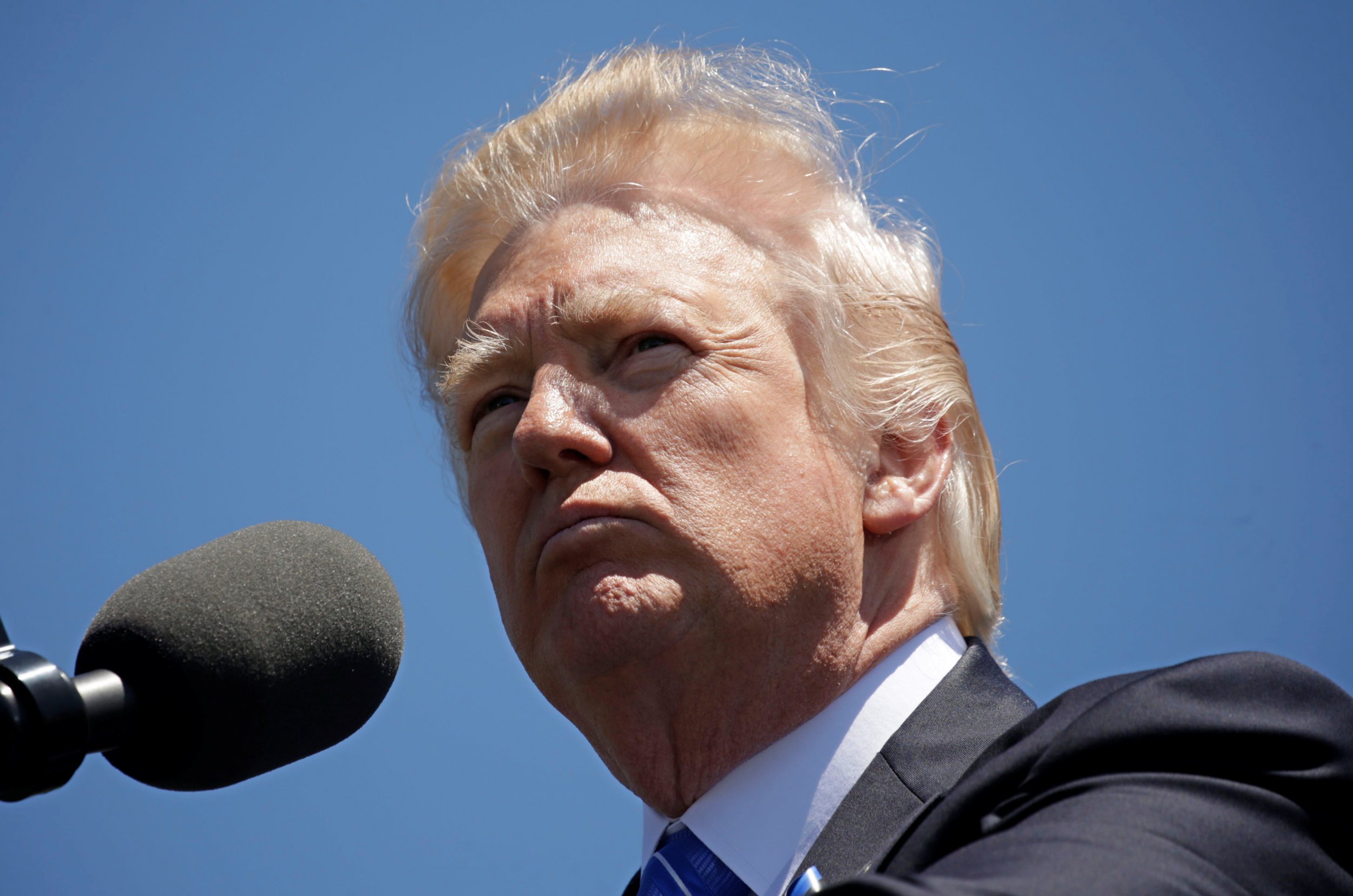 Donald Trump will give a speech on confronting radical Islam this month during his visit to Saudi Arabia. National security adviser H.R. McMaster said on Tuesday the president would address 50 leaders from Muslim-majority countries during his time in Saudi Arabia in an "inspiring but direct speech on the need to confront radical ideology."
"The speech is intended to unite the broader Muslim world against common enemies of all civilization and to demonstrate America's commitment to our Muslim partners," McMaster said during a White House press briefing.
During his visit to Saudi Arabia, the president will also meet with King Salman bin Abdulaziz for coffee and take part in the opening of a new center "intended to fight radicalism and promote moderation," McMaster added. "By establishing and operating this center, our Muslim friends, including Saudi Arabia, are taking a firm stand against extremism and those who adopt a perverted interpretation of religion to advance their criminal and political agendas."
Trump's previous speeches on radical Islam, made largely during his presidential election campaign, have centered on threats posed to the U.S. And the president's attempts to push through travel bans on people from a number of Muslim-majority countries were not well received in the Muslim world.
Trump's decision to kick off his first foreign trip as president with a speech in Saudi Arabia on Islam is reminiscent of former President Barack Obama's June 2009 "A New Beginning" speech in Egypt. Obama had pledged during his campaign to deliver an address from a Muslim country during the first few months of his presidency, in an attempt to strengthen ties between the U.S. and the Muslim world. The Democrat said during his address that he remained committed to a two-state solution in the Israel/Palestine conflict, reflected on his own personal experiences with friends and family in the Muslim community, and spoke about confronting the dangers of radicalization.
McMaster did not go into further details about the content of Trump's planned speech on Islam, but it is yet to be seen whether he will be able to strike a similar tone to Obama or if indeed he wishes to do so. Trump's visit to Saudi Arabia is the first stop on a trip that includes a visit to Jerusalem, where the president will meet with Israeli President Reuven Rivlin, a visit to Bethlehem to meet with Palestinian Authority leader Mahmoud Abbas, and stops in Rome and Brussels, which will include a visit to NATO.