Donald Trump Will Do More for Women Than Actresses 'Flaunting Their bodies,' Says Fox News Host Laura Ingraham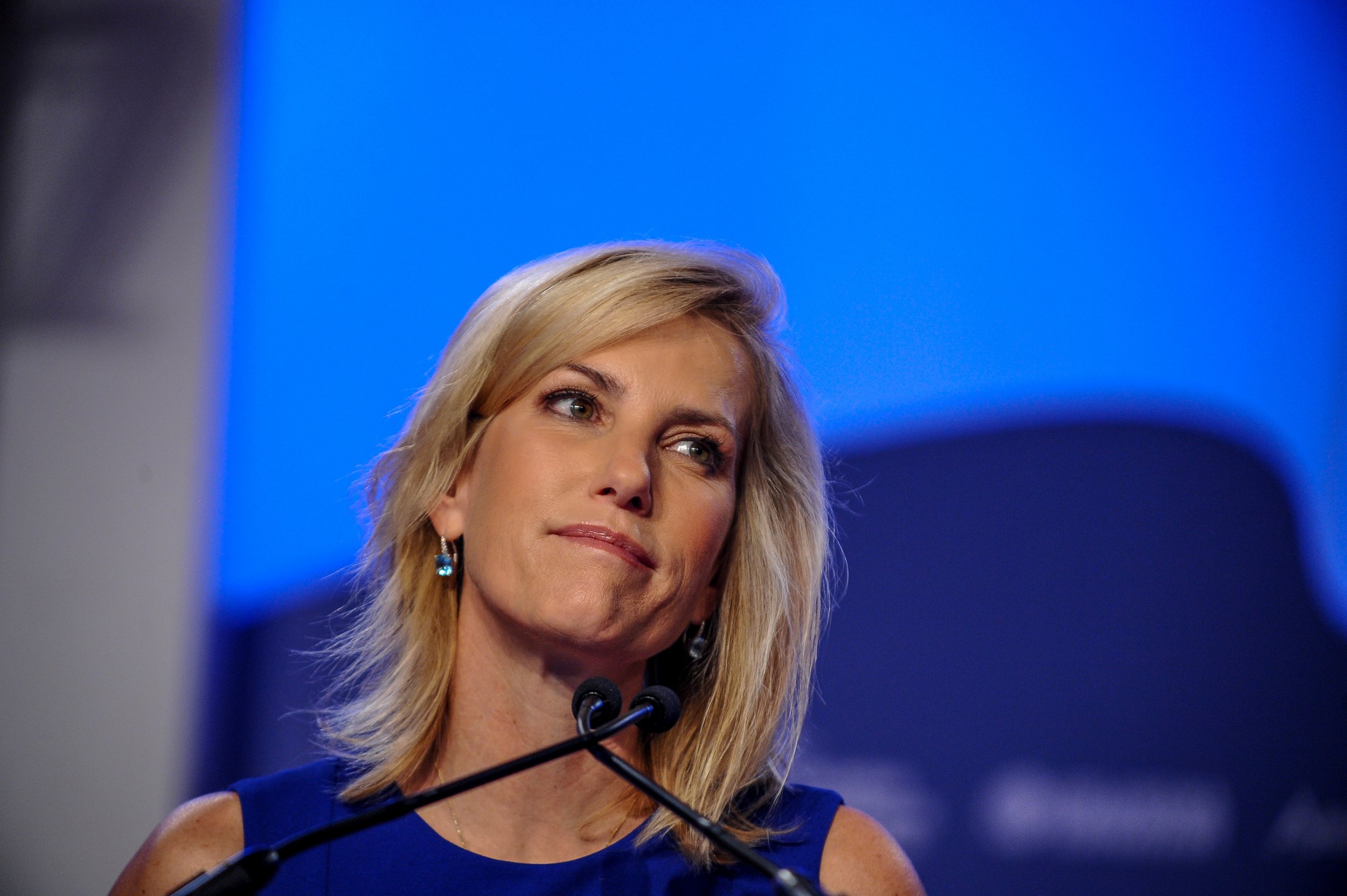 In 2018 President Donald Trump will do more for women's rights than Hollywood actresses who are organizing to oppose sexual harassment in the industry, said Fox News host Laura Ingraham Tuesday.
On her late night opinion show The Angle, Ingraham criticized the the Times Up initiative launched Monday by 300 prominent actresses and female industry players including agents, producers, and directors.
The group's aim is to provide a $13 million legal defense fund to help women in a variety of industries bring sexual harassment cases.
A series of allegations have spilled out of the entertainment industry since late last year after reports that Hollywood producer Harvey Weinstein serially sexually assaulted women. He has denied all accusations of non-consensual sex. Men have also made allegations against other men and former child actor Corey Feldman has said he was molested in the early 1980s.
"Let's be clear what this is all about. This is not just some beneficent effort to protect women, although the trappings of it are there," Ingraham said of the Time's Up initiative. "This is an obvious and craven attempt by Hollywood leftists to collect email addresses and other information and organize for 2018 and 2020."
"You know who is going to do more to help women than anyone else this year, by the way?" Ingraham asked as a picture of Trump appeared onscreen. "They won't admit it. But I'll tell you who. There he is. Donald Trump."
Read more: Hollywood's Time's Up campaign must defeat forced arbitration, a sexual harasser's "best friend"
Ingraham said that an improving economy is good for all Americans—including women, indicating that Trump is increasing their wages. "Remember, women are half the workforce if not more in certain parts of the country. They need a growing economy, wages going up," the Fox host said, suggesting Trump's policies are directly benefiting women.
Trump has been accused by at least 16 women of sexual harassment after the October 2016 release of an outtake from a 2005 Access Hollywood interview in which he is heard saying that "when you're a star" you can do whatever you want to women. In the tape he is heard telling a story about a sexual assault.
Time's Up backers, such as Natalie Portman, Rashida Jones, Reese Witherspoon, and Meryl Streep, "are the same women who have made millions of dollars flaunting their bodies, for anyone who cares to watch," Ingraham said, as images of Jones and and actress Emma Stone in low-cut dresses appeared on screen.
"I mean, you can wear whatever you want, but then don't be shocked when people, including men, stare. It is going to happen," she said, joking that awards ceremonies should create a new category for the deepest neckline.
"All of this feels like another leftist political hack group. Like it's almost like a political action committee," she said. "If they really cared about their industry they would stop hypersexualizing women and young people."