Donald Trump Will Get Us All Killed, Warns Michael Moore, Liberal Filmmaker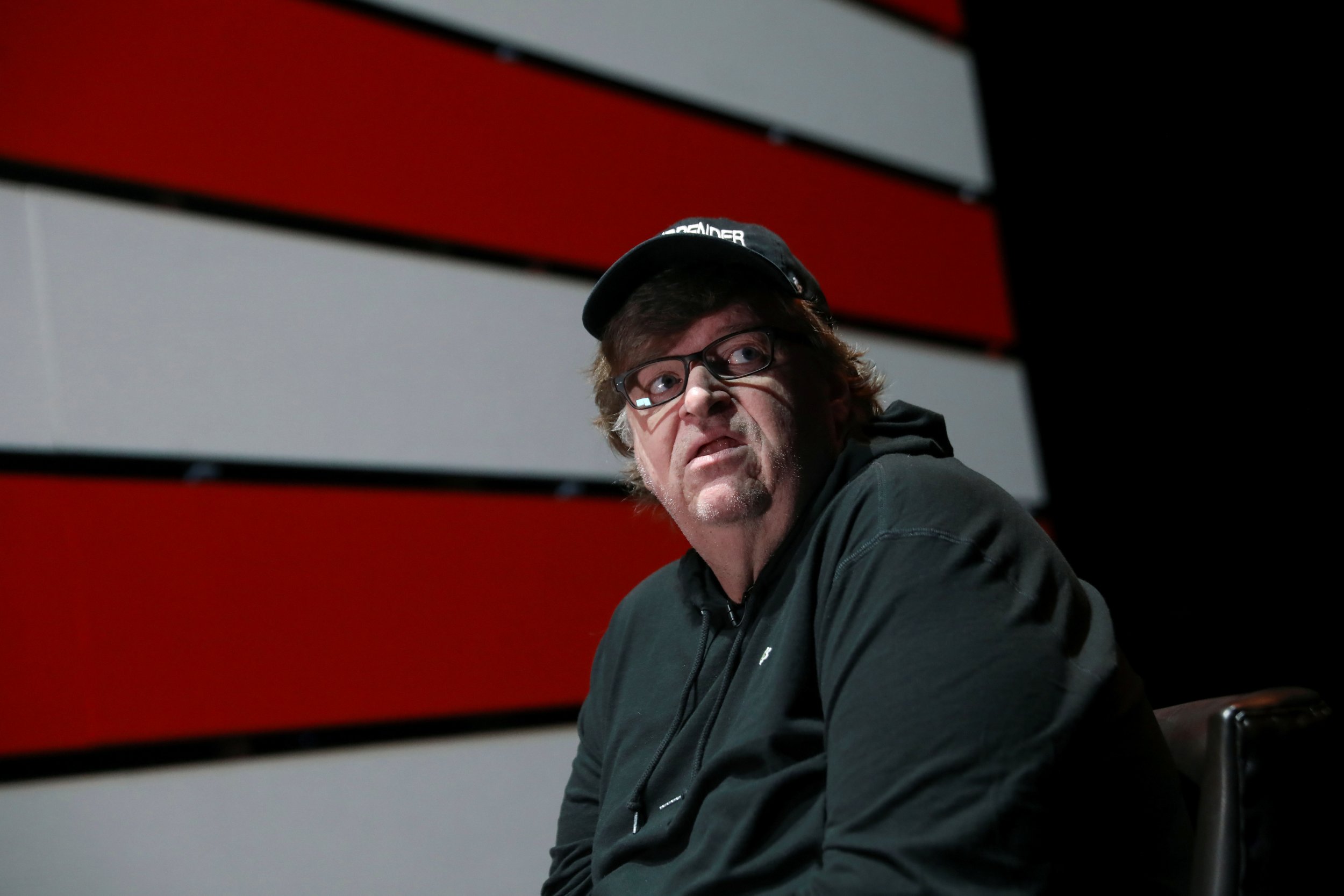 It's not shocking that Michael Moore, the famous liberal documentarian, doesn't care much for President Donald Trump. But in an interview with Reuters this week, he said his feelings about the former reality-TV star now go far past disdain and have ventured into fear.
"My feelings about Trump were just simple, like hate," Moore said during the interview, before suggesting that something had shifted. "It's much worse than that. This is—this guy's going to get us all killed. There's nobody in charge. This man has the nuclear codes.
"I'm hoping somebody in the Pentagon is protecting us. Like whatever is in the nuclear briefcase, it's just some girlfriend's phone number or something. I'm just hoping that it's not the real numbers, because we're in desperate shape here," he said.
Nuclear fears have certainly grown under the president, especially as he and North Korea's Kim Jong Un have traded threats of annihilation in recent weeks. Kim recently shelved a plan, floated in public, to strike the U.S. territory of Guam after Trump said, among other comments, "North Korea best not make any more threats against the U.S. They will be met with fire and fury like the world has never seen."
Moore also promoted his Broadway show in the Reuters interview, which tackles the subject of Trump's ascendance. Moore recently made headlines by taking the crowd at one of his shows by bus to a protest outside Manhattan's Trump Tower. "No Trump! No KKK! No fascist USA!" the crowd chanted in the wake of the deadly car attack carried out by a white supremacist during last weekend's demonstrations in Charlottesville, Virginia.
After Trump's now-infamous press conference in which he equated neo-Nazis with the counterprotesters, Moore accused the president of racism and his supporters of being complicit in that racism, in an interview with CNN's Don Lemon.
"He's absolutely a racist," Moore said. "He's not as stupid as people want to believe he is. He knows exactly what he's doing, he knows the words to use, and I'm certain the 63 million people who voted for him actually—the vast majority of them—love that press conference."