Donald Trump Will Have to Answer Questions Under Oath From 'Apprentice' Sexual Assault Accuser Summer Zervos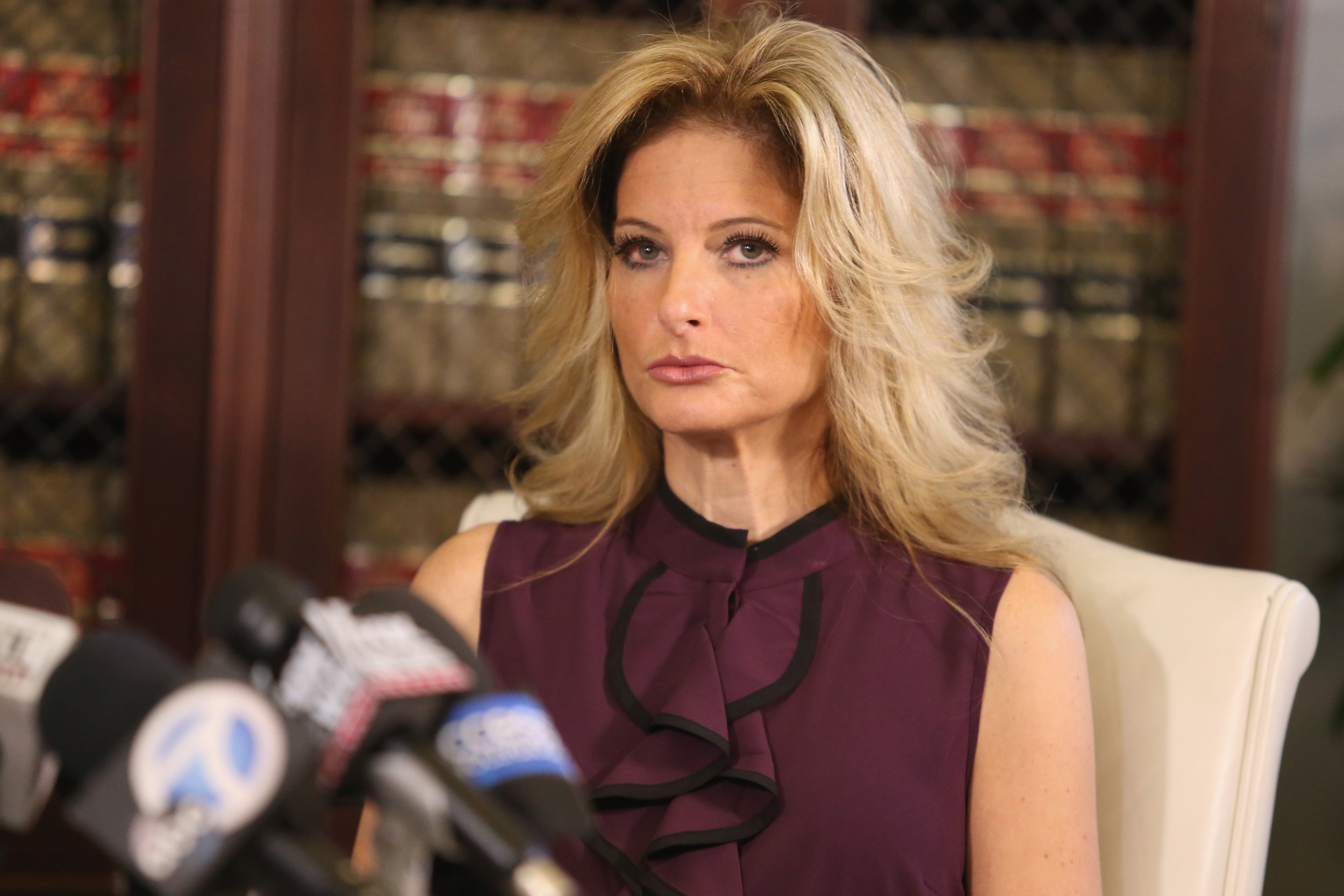 President Donald Trump's legal troubles are mounting.
He will now have to answer questions under oath in regards to a defamation lawsuit that Summer Zervos, a former contestant on his reality television show The Apprentice, brought against him. Zervos sued Trump over how he responded to her allegations he sexually assaulted her.
Attorneys for both sides signed a stipulation agreement on Friday stating that Zervos and Trump would submit written answers and objections to questions by September 28, under oath, Law & Crime reported. If Trump or Zervos make false statements, they could face perjury charges.
The development is a stride forward for Zervos. Her lawyer, Mariann Wang, said in court on Friday that Trump's business, the Trump Organization, would not hand over discovery materials as both parties had agreed, according to The Hollywood Reporter.
Trump "would not produce any documents responsive to discovery requests that are held by the Trump Organization, notwithstanding his position as that entity's founder, his undisputed leading position at that entity throughout the relevant time period, and his ability to direct or instruct individuals, both preserve and collect responsive documents even today," Wang wrote in a letter to the judge in the case.
According to the letter, Zervos's legal team, instead of serving Trump Organization lawyer Alan Garten with a subpoena, sent him a discovery request with an August 28 deadline, extended it to September 7, and still has not received the materials.
Trump's attorney Marc Kasowitz in the joint court filing argued that the Supremacy Clause of the Constitution protects presidents from civil litigation in state courts, although the court had already ruled against that. In March, Manhattan Supreme Court Justice Jennifer Schecter ruled that a "sitting president is not immune from being sued in federal court for unofficial acts."
Zervos during Trump's presidential campaign accused him of sexually assaulting her at Beverly Hills Hotel in 2007. Trump said Zervos made the allegations to get "ten minutes of fame."
"Total fabrication," Trump said during a campaign rally in Gettysburg, Pennsylvania, in October 2016. "The events never happened. Never. All of these liars will be sued after the election is over."
Trump has been ordered to answer questions, but whether he will provide responses with substance is another matter. Kasowitz could also object.
Kasowitz had asked that the case be thrown out or at least delayed until Trump finished serving as president, without success.