Donald Trump Will Host Iftar Dinner, Despite Ignoring Ramadan Tradition Last Year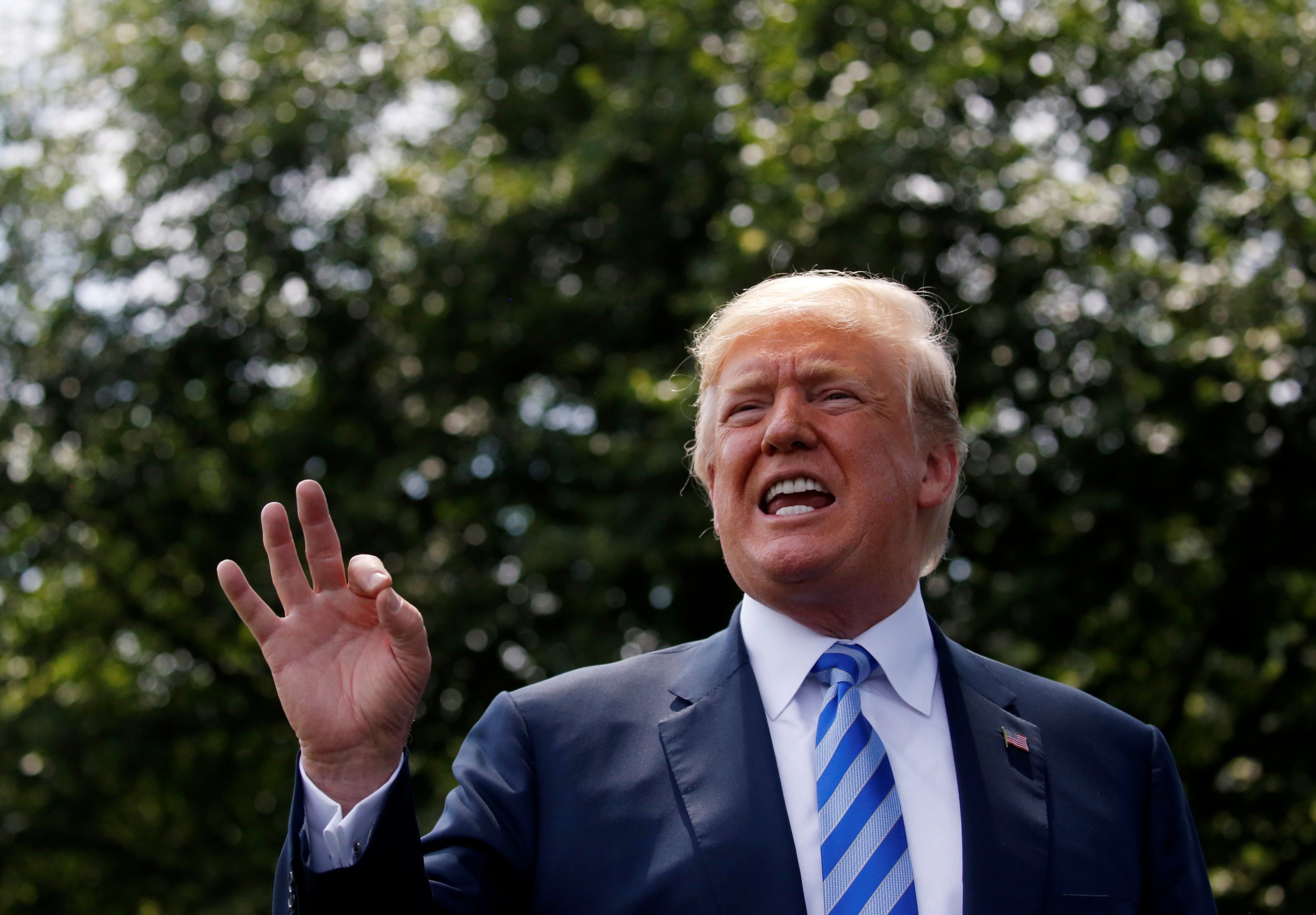 President Donald Trump announced plans to host an iftar dinner at the White House to commemorate Muslim holy month Ramadan, after failing to do so last year.
A White House official confirmed the dinner would be hosted on Wednesday, Politico reported on Sunday, although no attendees are confirmed by the White House yet.
Previous presidents have held iftar dinners, with Trump breaking two decades of tradition by failing to host the dinner in 2017—and prompting criticism for doing so.
Indeed, Imam Talib Shareef of the Nation's Mosque in Washington, DC, told Newsweek at the time: "It is disappointing because that's been a good tradition."
"To stop it doesn't send a good message. You get the chance to go golfing and all this other kind of stuff. How come you don't have time for a population of your society that needs some assistance? The message that it sends is that we're not that important."
Trump's decision not to hold an iftar last year came despite commenting on the campaign trail that it wouldn't bother him to hold a White House iftar, as his predecessors Barack Obama and George W. Bush had done, The Telegraph reported.
However, this year, the president appears to have embraced the Ramadan custom, which sees Muslims around the world break their daily fast with a communal iftar dinner, held after sunset each day.
And Trump also sent a message to Muslims in America observing Ramadan, stating: "Ramadan reminds us of the richness Muslims add to the religious tapestry of American life. In the United States, we are all blessed to live under a Constitution that fosters religious liberty and respects religious practice.
"Our Constitution ensures Muslims can observe Ramadan in accordance with the dictates of conscience and unimpeded by government. By doing so, the Constitution also furnishes varied opportunities for all Americans to deepen their understanding of the human soul," he continued. "As so many people unite to celebrate Ramadan, Melania and I join in the hope for a blessed month. Ramadan Mubarak."