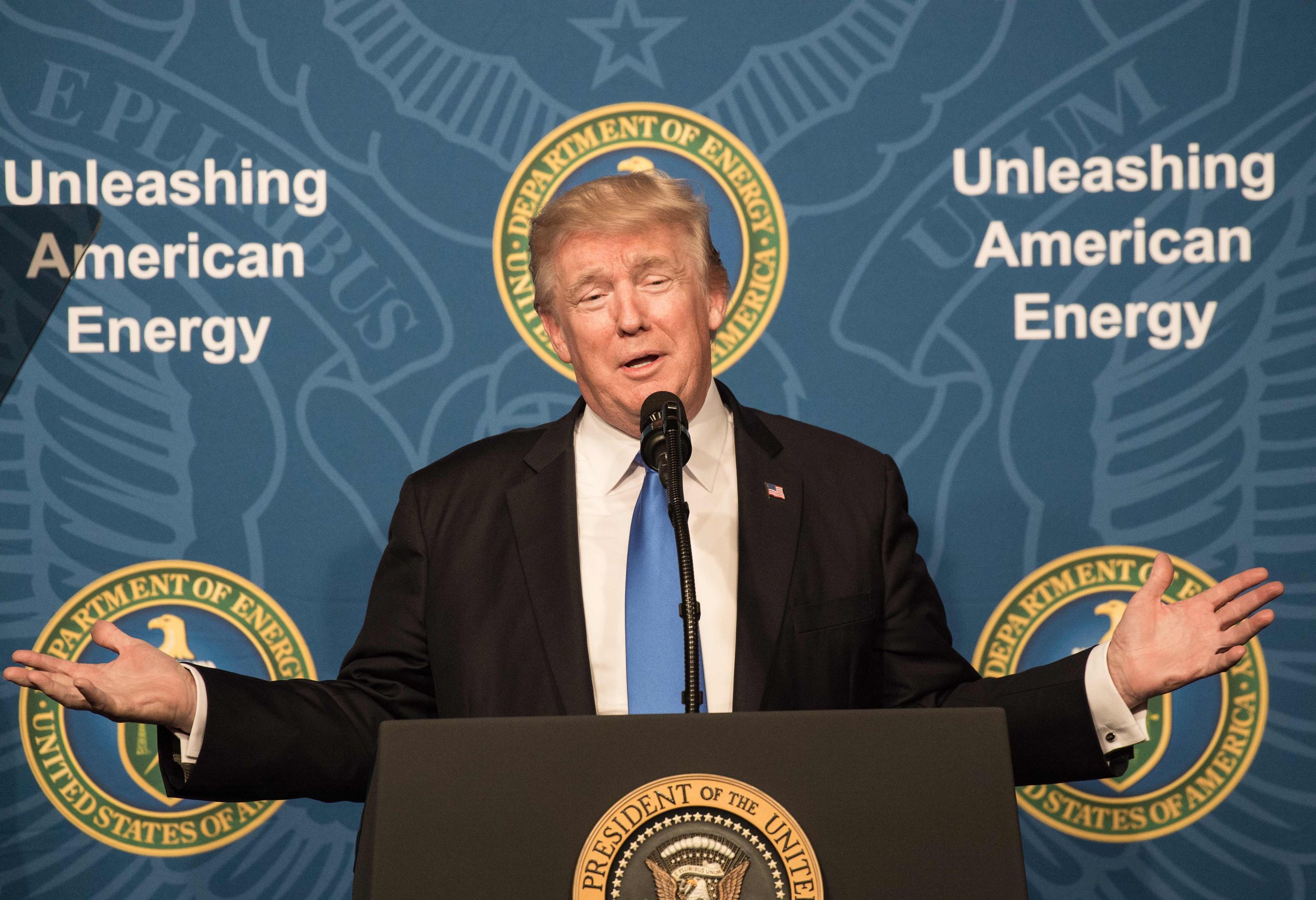 President Donald Trump's administration gave the green light to the construction of a new pipeline that will export oil from Texas to Mexico.
The New Burgos Pipeline will be able to deliver up to 108,000 barrels of refined petroleum per day across the U.S. border near Peñitas, Texas. Existing pipelines will also be expanded.
Trump announced the development at an event at the Department of Energy Thursday which was called "Unleashing American Energy" and intended to outline his administration's broader energy policy.
"[The pipeline] will further boost American energy exports, and that will go right under the wall, right?" he said, as the crowd laughed and clapped.
"We have to dig down a little deeper under that section" he added, mimicking with his arms the process of digging underneath an imaginary fence. "Right under the wall", he repeated.
Trump did not mention his intention to instal solar panels on the Mexico border wall so that it would "pay for itself"—indeed, throughout the 17-minute speech he did not mention renewable energy, touting instead "clean, beautiful coal" and reserves of natural gas.
Trump dismissed concerns about fossil fuels as "a big beautiful myth" and "fake" before boasting that he had approved the Keystone XL and North Dakota pipelines in the first week of his presidency—falsely claiming that there were no protests against the decision.
He pledged to reduce restrictions on natural gas, coal, offshore oil and gas leasing and defended his decision to withdraw from the "one-sided" Paris Agreement, although he mentioned the possibility of re-signing the deal with more advantageous terms for the U.S.
"We do not want to let other countries take away our sovereignty and tell us what to do and how to do it. It's not going to happen," he said.
Trump also called for an end to "the war on coal" and called for the audience to applaud the Corsa Coal Corporation for opening a new mine in Pennsylvania on June 8. It is the first new mine to open since he was elected president having promised to bring back jobs for coal workers.