Donald Trump Win Fails to Sink U.S. Markets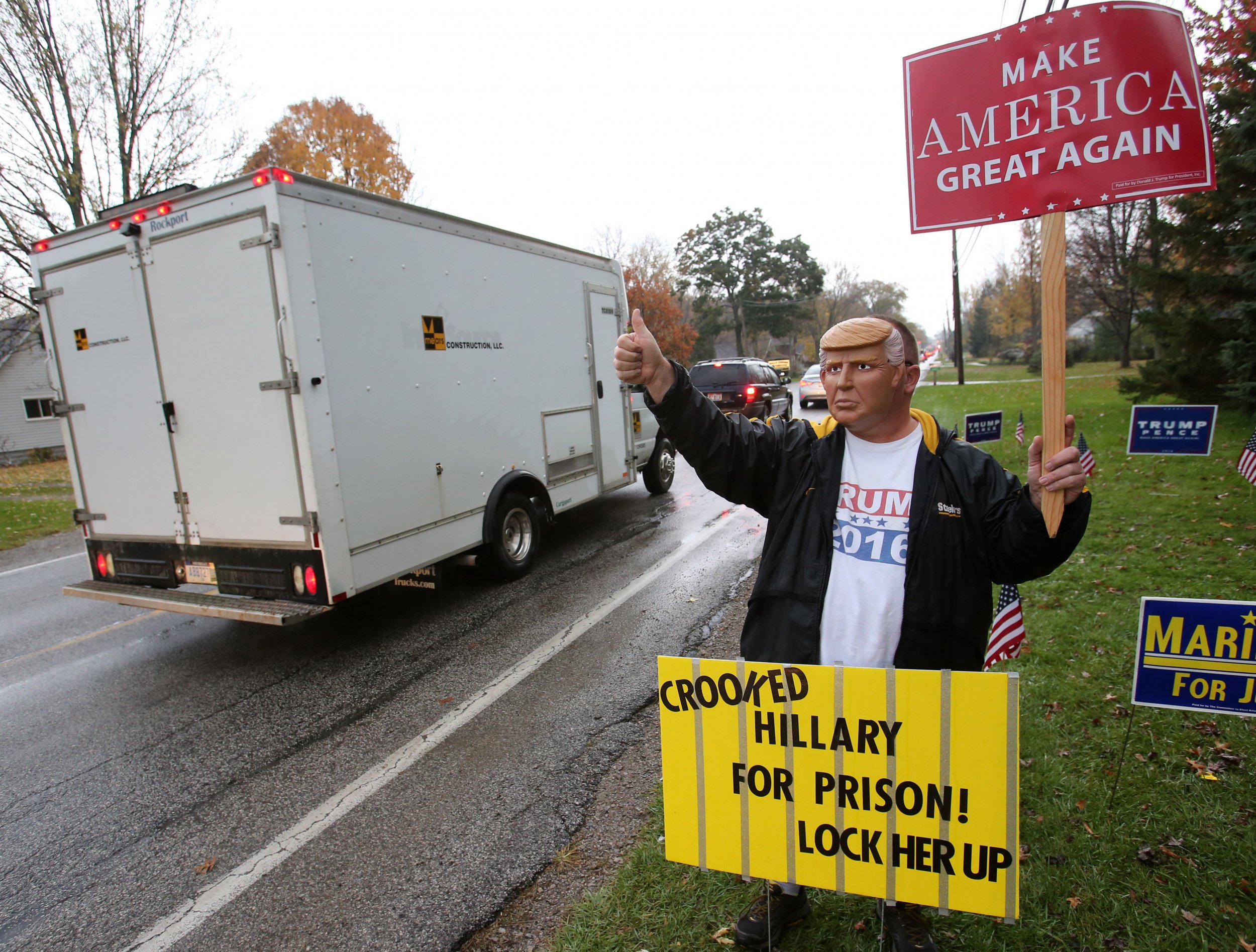 Donald Trump's extraordinary victory in the U.S. presidential election after weeks of teeth-gnashing and discord touched off heavy losses overnight, but the Dow Jones Industrial Average roared back to positive territory Wednesday as Hillary Clinton gave her concession speech at the New Yorker Hotel.
Calling her run "one of the greatest honors of my life," Clinton acknowledged that "we have seen our nation is more deeply divided than we thought."
Even before Clinton's address—and a similarly conciliatory speech by President Barack Obama that immediately followed—traders were already tut-tutting the initial market panic.
"It's our Brexit moment," says David Tawil, president of Maglan Capital, an event-driven hedge fund based in New York. "But after Britain voted to leave the European Union earlier this year, Wall Street traders have gotten a lot more comfortable with absorbing political and economic shocks. Who knows? We might even close higher today."
By Wednesday afternoon, the Dow was still in the black, holding on to the morning's gains. Heading into work earlier, traders had braced for whiplash, as stock futures traded as much as 800 points lower Tuesday night and investors shifted cash out of high-risk assets and into safe havens like bonds and gold in response to widespread uncertainty over Trump's reign. Yields on Treasury bonds hit their loftiest levels in months, and gold had its biggest single-day gain since the Brexit vote in June. The Mexican peso, which, throughout the campaign season, has moved inversely to Trump's gains, fell to a record low, while the Russian ruble jumped. By midday, the U.S. dollar had erased its overnight losses.
"Coming in on the train today, everyone was silent. People looked like zombies. No one wanted to talk to each other," Tawil tells Newsweek. "But things have calmed down. Trump is a hyperbolic guy, but many people are assuming his bark is a lot worse than his bite."
The early turbulence stemmed from the fact that traders, who priced in a Clinton win, had to race to recalibrate their positions in anticipation of the rise of Trump, bolstered by the fact Republicans nabbed not only the presidency, but the House and the Senate as well. The GOP-dominated wins mean it will be easier for Trump to push through any economic plans, market analysts said. "This leaves room for the market to try to see the glass as half full and focus instead on the possibility of fiscal easing, tax reform and other pro-growth policies," said Credit Suisse in an investor's note Wednesday. That said, matters could be complicated in the future by what the bank called a "Trumpxit," or, in its most extreme form, "a U.S. economic break with the global economy," in line with Trump's suggestions during his campaign of certain trade wars and isolationist "America-first" policies.
Trump's plans for the economy still remain hazy, but his victory speech Wednesday hinted at several economic sectors that stand to directly benefit. "We are going to fix our inner cities and rebuild our highways, bridges, tunnels, airports, schools, hospitals," he said Wednesday. "And we will put millions of our people to work as we rebuild it." Construction and engineering shares soared, along with other industries Trump is seen heavily supporting, such as global finance, energy, pharmaceutical and defense stocks.
A sector not expected to get a boost, Tawil notes, is renewable energy, since Trump has openly questioned the science behind climate change. "Trump will probably delay the progress of green energy for the time being," he says.
Traders say they will be watching closely for indications of Trump's choices for members of his cabinet—particularly those coming from Wall Street, such as his pick of Treasury secretary. The president-elect has suggested he wants to give the job to Steven Mnuchin, who worked for nearly two decades at global investment bank Goldman Sachs and is now chairman and chief executive at Dune Capital Management, a private investment firm.
Goldman, which led stock gains in the finance sector Wednesday, put out an investors' note regarding the election's outcome. "The market has taken a remarkable amount of comfort from Trump's brief victory speech," it said, noting a lack of his usual "railing" against Mexico and China. Even so, many traders expect repercussions for both countries.
"The U.S. election casts high uncertainty on the economic relations between China and the U.S.," Deutsche Bank wrote in a note Wednesday. "We will have to wait for many months before we can get a better sense of what policies the new government will follow."