Donald Trump Wishes Everyone a Merry Christmas — In November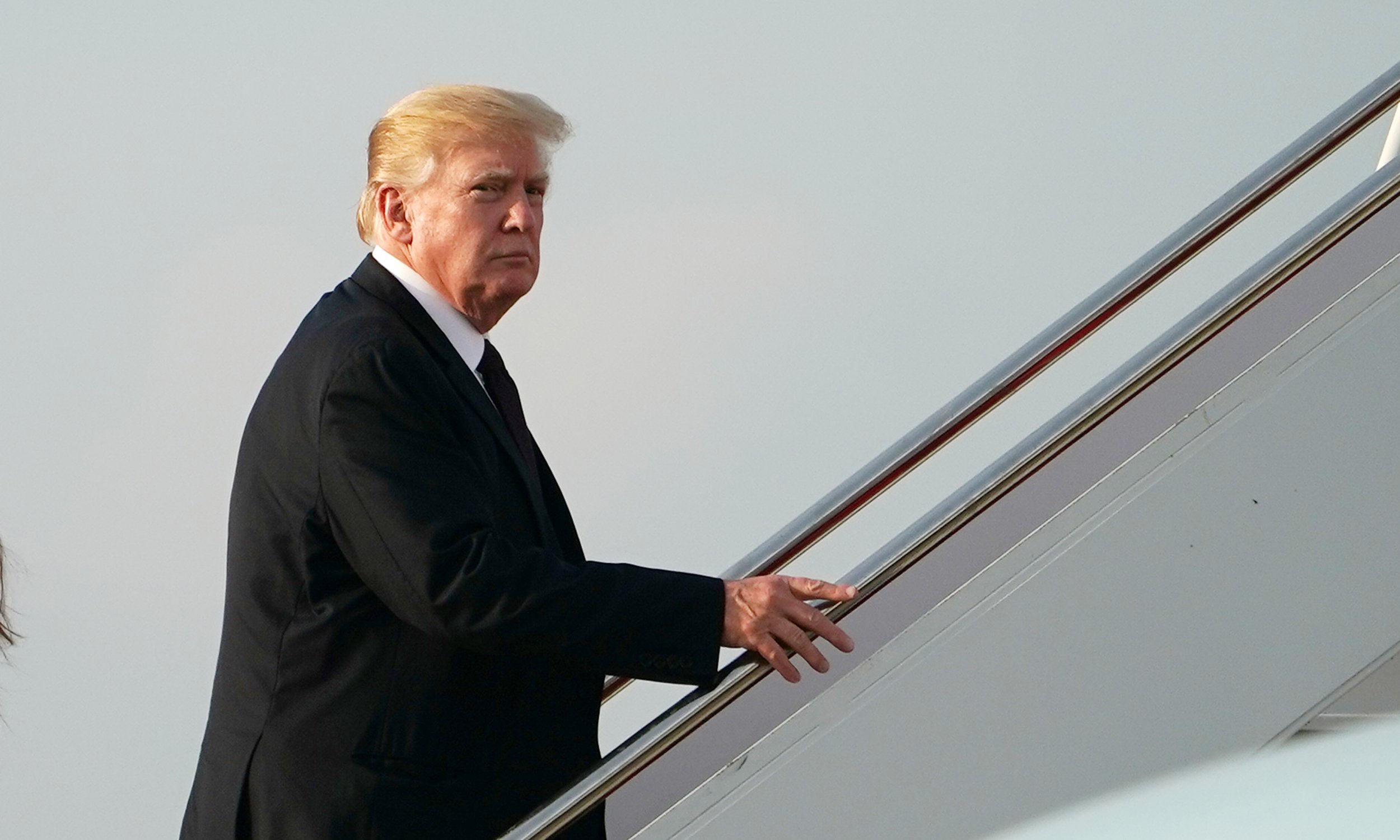 Another day, another reaction from social media users about tweets from U.S. President Donald Trump.
Trump wished everyone a Merry Christmas on Wednesday evening, including a photo from the National Tree Lighting as he and First Lady Melania Trump lit up the tree in the annual holiday tradition.
While some Twitter users scratched their heads about Trump issuing Christmas well wishes in November, it isn't the first time he has discussed Christmas early. He brought up the holiday, and the so-called "war on Christmas" during a Florida rally in July, saying:
"Remember, I said, it's awfully early to be thinking this, but I always think it. Remember the attack on Merry Christmas? They're not attacking it anymore. Everyone's happy to say 'Merry Christmas,' right? Merry Christmas! That was under siege. You'd have these big department stores that say 'happy holidays.' They say where's the 'Merry Christmas?' Now they're all putting up 'Merry Christmas' again. And that's because only because of our campaign."
Trump has been talking about the "war on Christmas" since 2015 when the notion was part of his presidential campaign.
During a 2015 campaign appearance, he said:
"The word 'Christmas.' I love Christmas. I love Christmas. You go to stores, you don't see the word 'Christmas.' It says 'Happy Holidays' all over. I say, 'Where's Christmas?' I tell my wife, 'Don't go to those stores. I want to see Christmas. I want to see Christmas," Trump said at the Values Voter Summit. "'Other people can have their holidays but Christmas is Christmas. I want to see 'Merry Christmas.' Remember the expression 'Merry Christmas'? You don't see it anymore. You're going to see it if I get elected, I can tell you right now."
True to his word, the official Trump family Christmas card featured the phrase 'Merry Christmas and a Happy New Year' in 2017. However, First Daughter Ivanka Trump raised eyebrows by tweeting out 'Happy Holidays,' even though she is Jewish.
While Trump has taken credit for winning the Christmas war, a staple of the holiday has been hit with the effects of a different battle.
Vox reports that Christmas lights imported from China have been hit with tariffs as the Trump administration engages in a trade war with the Chinese.
Approximately 85 percent of all Christmas lights are imported from China and a 10 percent tax increase has already been levied on them since tariffs began in September.
In January 2019, an additional tariff of 25 percent will be added on top of the existing 10 percent, meaning that Christmas 2019 could be far more expensive if the trade war is still happening.
Donald Trump Wishes Everyone a Merry Christmas — In November | U.S.