Donald Trump Wishes Michael Flynn Luck in Court, After Mueller Released Memo Revealing Ex-General's Lies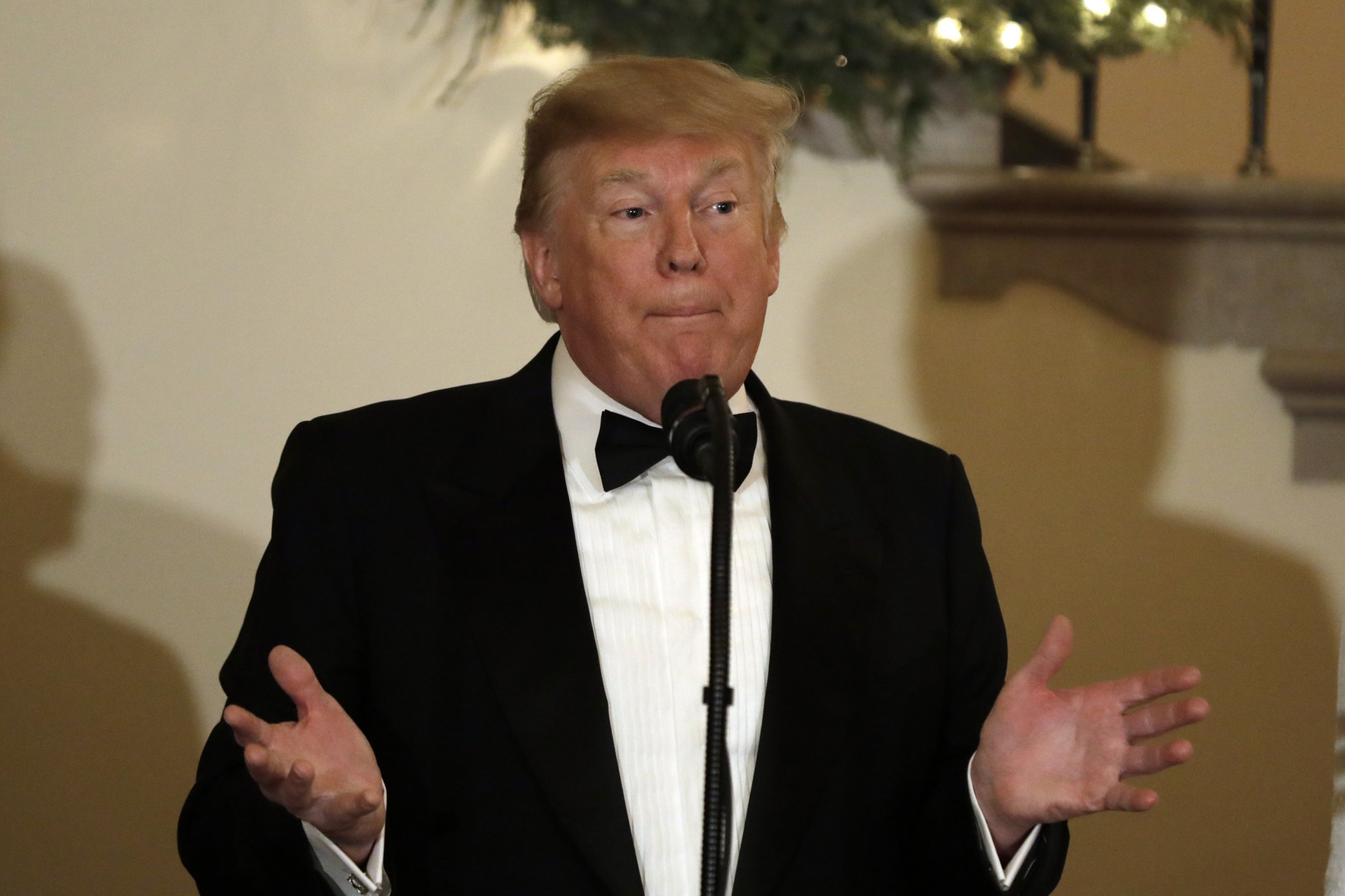 President Donald Trump tweeted "good luck" early Tuesday morning to Michael Flynn, his former national security adviser, before Flynn's sentencing for lying to the FBI.
"Good luck today in court to General Michael Flynn," Trump tweeted. "Will be interesting to see what he has to say, despite tremendous pressure being put on him, about Russian Collusion in our great and, obviously, highly successful political campaign."
"There was no Collusion!" the U.S. leader added.
The president's good wishes came after special counsel Robert Mueller released a January 2017 memo detailing the FBI's interview with Flynn that month, which led to the criminal case against Flynn.
The memo, which Mueller released on the eve of Flynn's sentencing, describes the retired U.S. Army lieutenant general as having lied about his contact with Sergey Kislyak (then Russian ambassador to the U.S.) during the presidential transition in 2016.
The document appears to show clear examples of Flynn denying that he made any policy requests of Russia, including him denying having sought to influence a Russian U.N. vote regarding Israeli settlements on the West Bank.
He later admitted to asking Kislyak to either delay or oppose the vote.
Flynn, who served as Trump's national security adviser for less than a month, later pleaded guilty to lying to federal investigators, as well as to lying about his lobbying for the Turkish government.
So far, three previous defendants in Mueller's investigation have pleaded guilty to the crime of lying, including Trump's former personal lawyer Michael Cohen, Dutch lawyer Alex van der Zwaan and former Trump campaign adviser George Papadopoulos.
All received sentences that included prison time.
Flynn may be able to avoid such a fate, however, with Mueller's team asking the sentencing judge to give him little or no prison time because of his high level of cooperation with the special counsel's ongoing investigation.
"Given the defendant's substantial assistance and other considerations set forth below, a sentence at the low end of the guideline range—including a sentence that does not impose a term of incarceration—is appropriate and warranted," Mueller's team wrote in a government memorandum filed earlier this month.
"The defendant deserves credit for accepting responsibility in a timely fashion and substantially assisting the government," the filing added.
As a result, the former national security adviser is expected to face less than six months of prison time, if any.
His sentencing hearing begins at 11a.m. ET on Tuesday.
This is a developing story and it will be updated as more information becomes available.