Donald Trump Has Witches 'Mad' and 'Rolling Their Eyes' at His 'Witch Hunt' Mueller Investigation Tweets: Report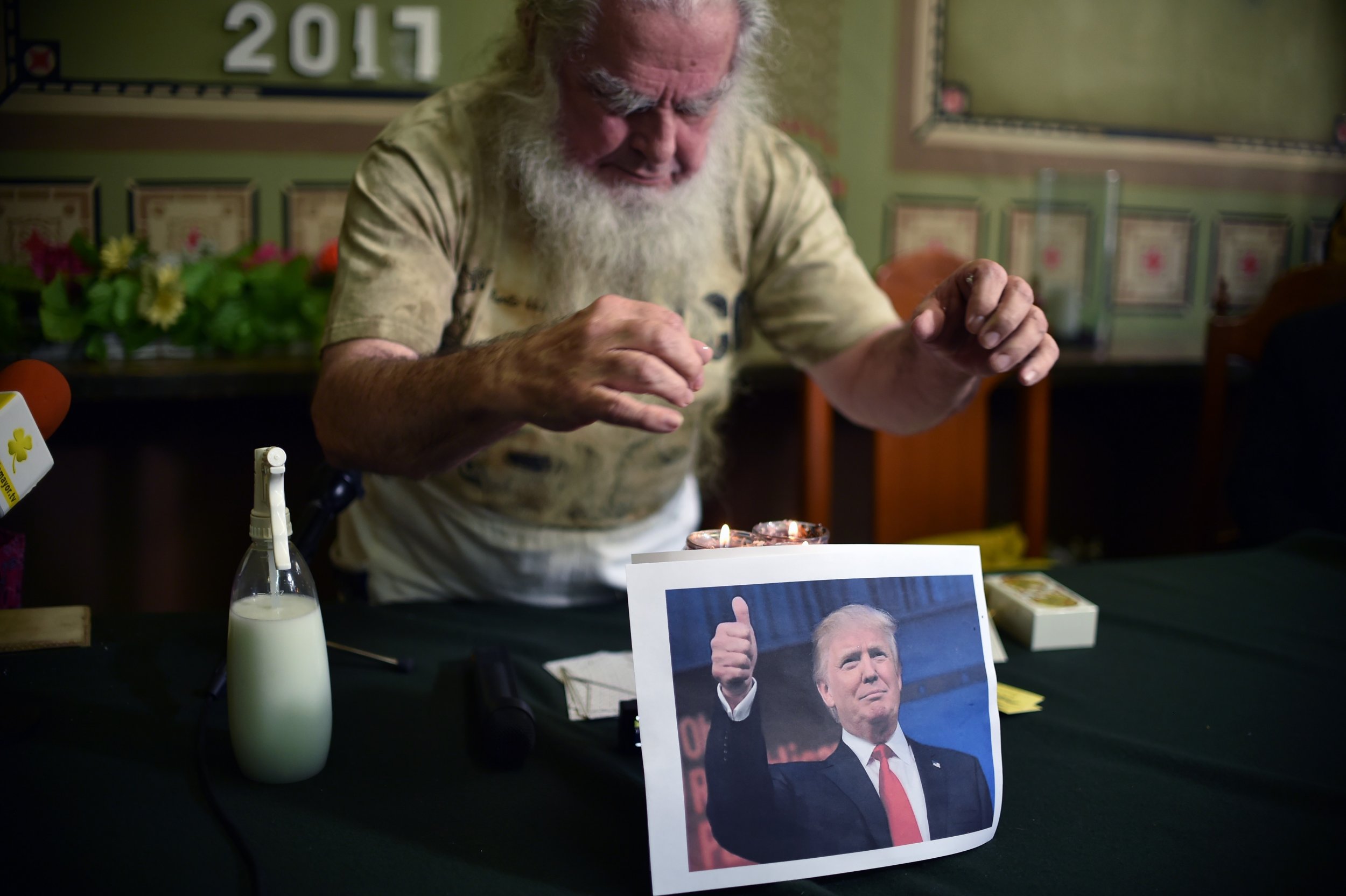 President Donald Trump's frequent labeling of special counsel Robert Mueller's investigation as a "witch hunt" has hit a nerve in the witch community.
"Many are mad, and the rest are rolling their eyes," David Salisbury, a lead organizer at the witch community Firefly House based in Washington, told The Daily Beast in a report published on Monday.
Trump has called Mueller's probe into Russian interference in the 2016 presidential election and possible collusion with the Trump campaign a "witch hunt" on Twitter more than 60 times, according to the publication. The president tweeted the phrase four times on Sunday.
"What an outrage as the totally compromised and conflicted Witch Hunt moves ever so slowly forward," Trump claimed in his first tweet. He then moved onto tackling his former longtime personal lawyer Michael Cohen, who has stated that he committed campaign finance violations at the direction of Trump.
"Remember, Michael Cohen only became a 'Rat' after the FBI did something which was absolutely unthinkable & unheard of until the Witch Hunt was illegally started," Trump wrote.
Trump continued in another tweet: "People are starting to see and understand what this Witch Hunt is all about."
Trump's attacks on the Russia investigation have increased as Mueller and prosecutors in New York have made a serious of filings in recent days that have brought the legal threat closer to the president's door.
"The Russian Witch Hunt Hoax, started as the 'insurance policy' long before I even got elected, is very bad for our Country," Trump said in another blast on the "witch hunt."
Such language could have consequences beyond potentially undermining the rule of law. Real witch hunts in history have left a "traumatic emotional imprint" on witches today, witchcraft author Kitty Randall told The Daily Beast. For Trump to draw a parallel between investigations on him "to the worst period in our history is just infuriating," Randall said.
The president's witch hunt tweets are "particularly horrifying because many modern practitioners of witchcraft devote their lives to seeking compassion and justice," Salisbury said.
Some witches have been so upset with Trump's phrase that they have organized online to cast a "binding" spell on him every month. But most witches have not taken it that far and simply want Trump to stop that rhetoric.
"I don't think we need to attack Trump with spells," Randall said. "He's in the middle of a process of self-destruction."
Randall continued: "If Mueller's investigation were truly a 'witch hunt,' then Donald Trump would be hanging naked from chains in a cold barn somewhere, being tortured into admitting his pact with Satan, before being burned at the stake. Instead he's golfing at Mar-a-Lago."
In actual witch hunts of the past, women and men accused of being witches in the American colonies and in Europe were murdered.
The White House did not respond to a request for comment from Newsweek on Monday.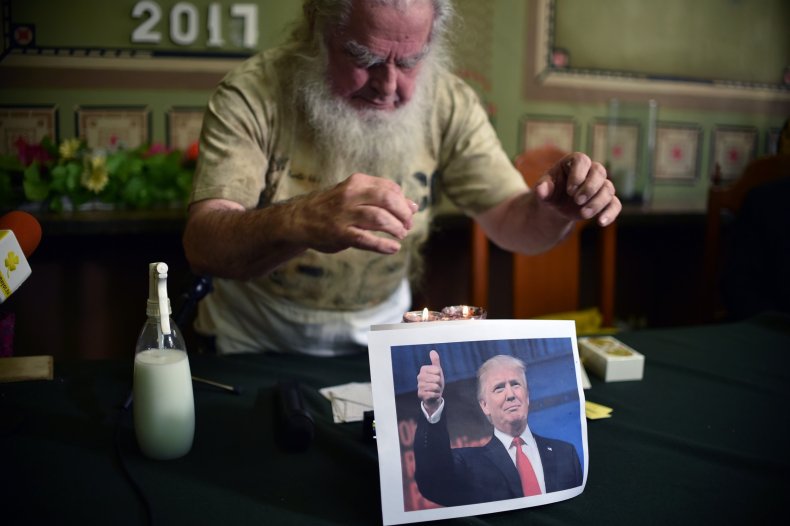 Donald Trump Has Witches 'Mad' and 'Rolling Their Eyes' at His 'Witch Hunt' Mueller Investigation Tweets: Report | U.S.