Donald Trump: Without ICE People Would Be Scared To Walk Out Of The House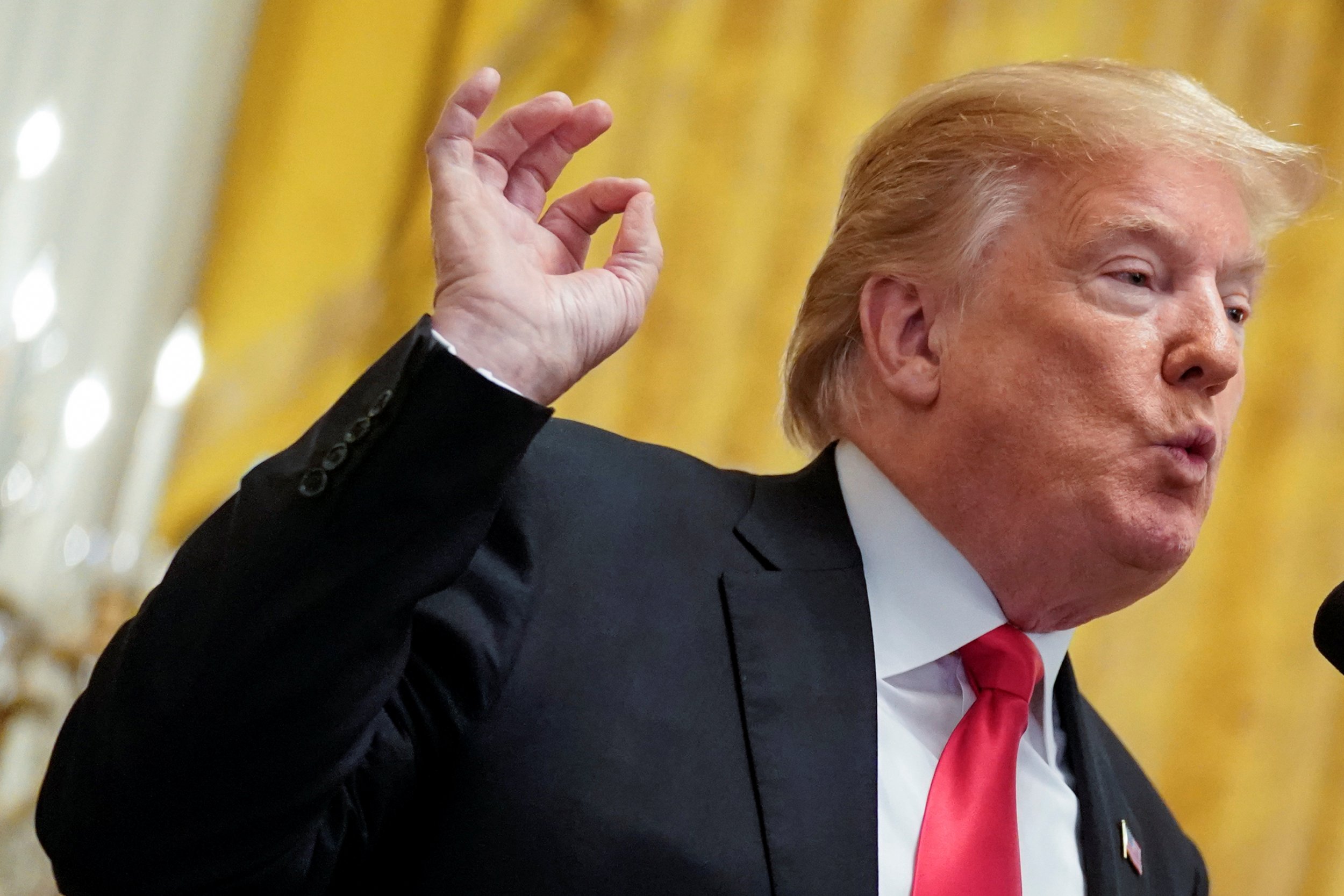 President Donald Trump has suggested Immigration and Customs Enforcement is the only thing that makes it safe for Americans to leave their homes, lashing out at Democrat calls to abolish ICE.
Speaking in an interview with Fox News' Maria Bartiromo that is to air Sunday, the president also said he believed calls to abolish ICE would result in Democrat losses at the polls.
"Well I hope they keep thinking about it. Because they're going to get beaten so badly," he said.
"You know ICE, these are the guys that go in and take MS-13, and they take them out. Because they're much tougher than MS-13, like by a factor of 10. And these are the ones – you get rid of ICE you're going to have a country that you're going to be afraid to walk out of your house," he added.
Following a backlash over the now-defunct family separation policy was enacted at the U.S. southern border, Trump has increasingly cited crimes committed by undocumented immigrants as a pressing issue for the administration to deal with, despite statistics showing undocumented immigrants are less likely to commit crimes in America, The Washington Post reported at the beginning of the year.
And after calls from leading Democrats including New York Mayor Bill de Blasio and Senator Kirsten Gillibrand to abolish ICE, the president also tweeted his support of the embattled agency in a series of messages.
"To the great and brave men and women of ICE, do not worry or lose your spirit," the president tweeted.
"You are doing a fantastic job of keeping us safe by eradicating the worst criminal elements. So brave! The radical left Dems want you out. Next it will be all police. Zero chance, It will never happen!" the president added.
"The Democrats are making a strong push to abolish ICE, one of the smartest, toughest and most spirited law enforcement groups of men and women that I have ever seen. I have watched ICE liberate towns from the grasp of MS-13 & clean out the toughest of situations. They are great!" the president added.