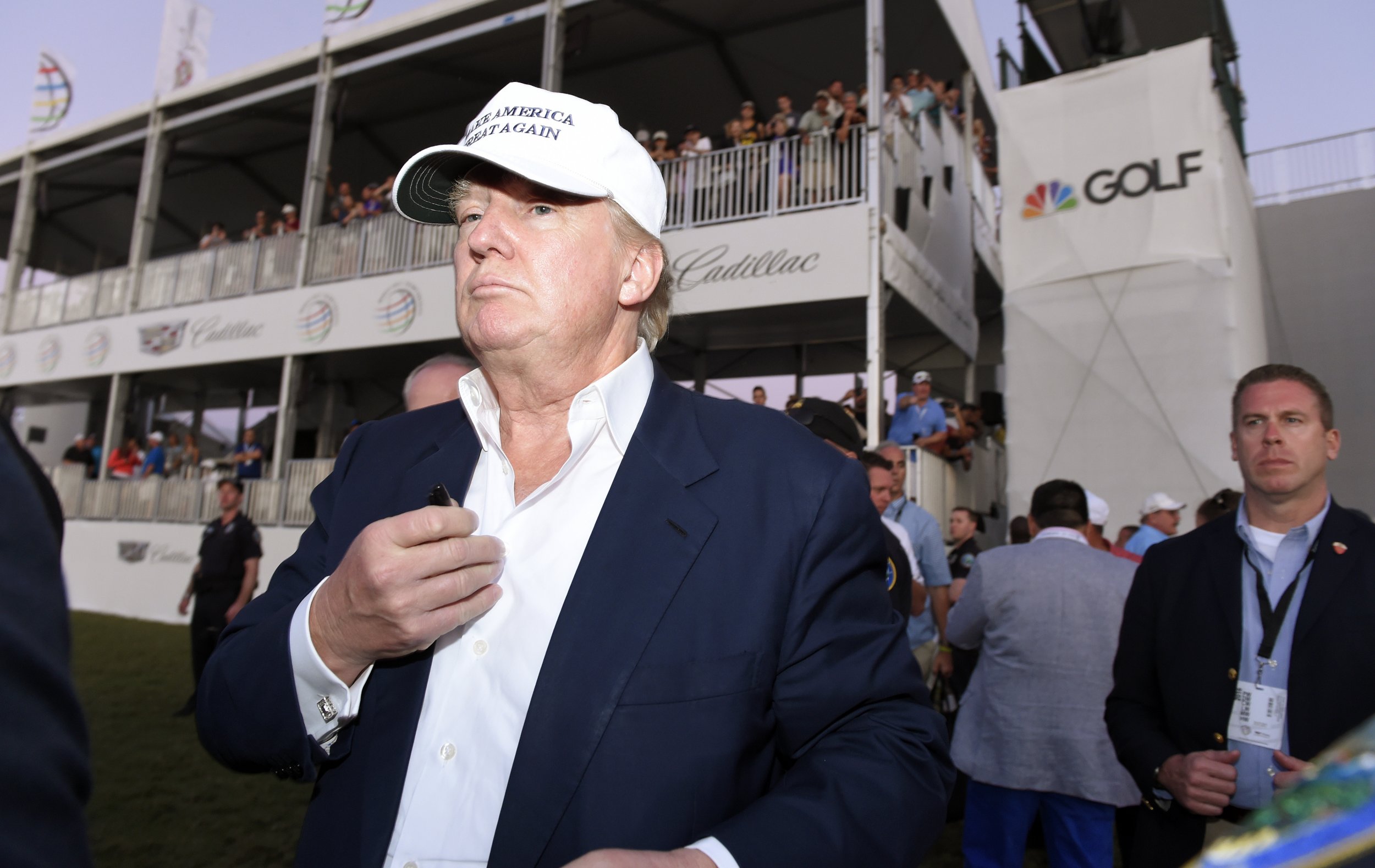 Republican presidential nominee Donald Trump has criticized the PGA Tour after it moved a tournament at one of his courses to Mexico. The organization was due to hold the 2017 World Golf Championship (WGC) at Trump's Doral course in Miami, Florida. However, it said that it had struggled to attract sponsors due to Trump's current profile.
While on the campaign trail, Trump has repeatedly claimed that Mexico is an economic threat to the U.S. Responding to the PGA Tour's decision, he said it had "put profit ahead of thousands of American jobs," ABC News reports. Trump also added: "This decision only further embodies the very reason I am running for president of the United States."
The PGA Tour has held the WGC in Florida for the past 55 years. It maintained that the decision was not political but "fundamentally a sponsorship issue." (The carmaker Cadillac is believed to not have renewed its sponsorship deal, the BBC reports.)
The next WGC will take place in March 2017. The PGA Tour has also signed a seven-year sponsorship deal with the Mexican conglomerate Grupo Salinas. In response, Trump told Fox News: "I hope they have kidnapping insurance."
About the writer
Mirren is a reporter for Newsweek International, covering terrorism, security and crime. She is also the producer and co-host of Newsweek's Foreign Service podcast.