Donald Trump Is Now Worried the Economy is Going to Cost Him 2020 Re-Election: Report
President Donald Trump is reportedly concerned that the recent stock market fall will negatively affect the thing he boasts about when he faces criticism—the strong economy—and his 2020 re-election chances.
"The lower the market drops, the more the president worries that he is losing his most potent argument for re-election," The Washington Post reported on Thursday, based on information from several current and former officials.
Trump has been almost frantically watching the stock market and complained to White House aides that it's not fair for him to get blamed for the market dip or to be held responsible for the growing uneasiness about the economy slowing down in the coming months, the officials said.
The president also criticized Federal Reserve Chairman Jerome Powell, who on Wednesday announced the fourth interest rate increase of 2018 and that the Fed is lowering its outlook of the economy for 2019.
On Wednesday, the Dow Jones industrial average dropped to its lowest point this year and is less than it was under ex-President Barack Obama at the same point of his tenure. Trump's tweet early this month that he is a "Tariff Man" in relation to a trade agreement with China hurt investor confidence and led to the Dow falling more than 1,100 points in a single week, White House officials told The Post.
Indeed, Trump has not boasted about the economy on Twitter since November 25. And that tweet included a slight at the Fed.
"So great that oil prices are falling (thank you President T). Add that, which is like a big Tax Cut, to our other good Economic news," Trump tweeted. "Inflation down (are you listening Fed)!"
Trump previously tweeted about the strong economy and remarked about it in press conferences on a more regular basis.
While the economy is still strong, with continuous hiring, low unemployment and high consumer spending, investors and Americans could lose confidence and cut back on their spending if the stock market does not bounce back.
A potential economic downturn could also be concerning for Trump given many of his supporters have defended him amid investigations he faces by special counsel Robert Mueller and others by arguing that a president who has kept the economy strong should not be impeached or removed from office.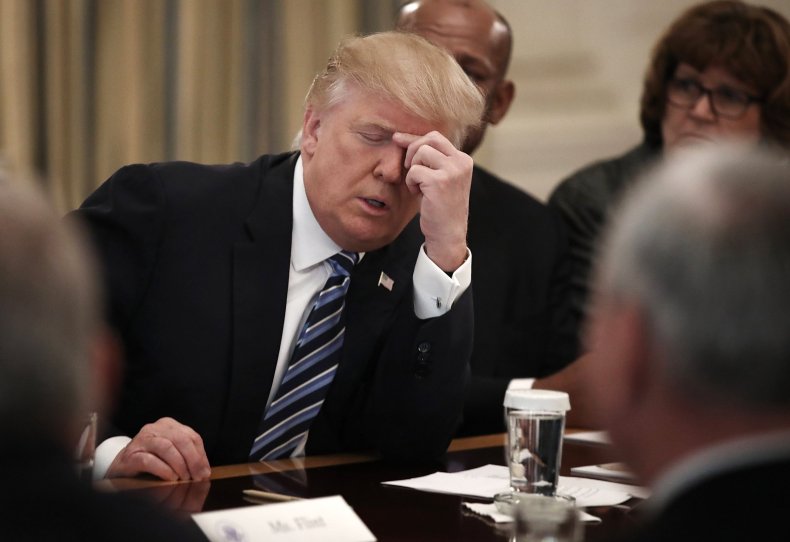 "The market has lost confidence in the narrative coming out of the White House on the economy and trade," RSM chief economist Joseph Brusuelas told The Post.