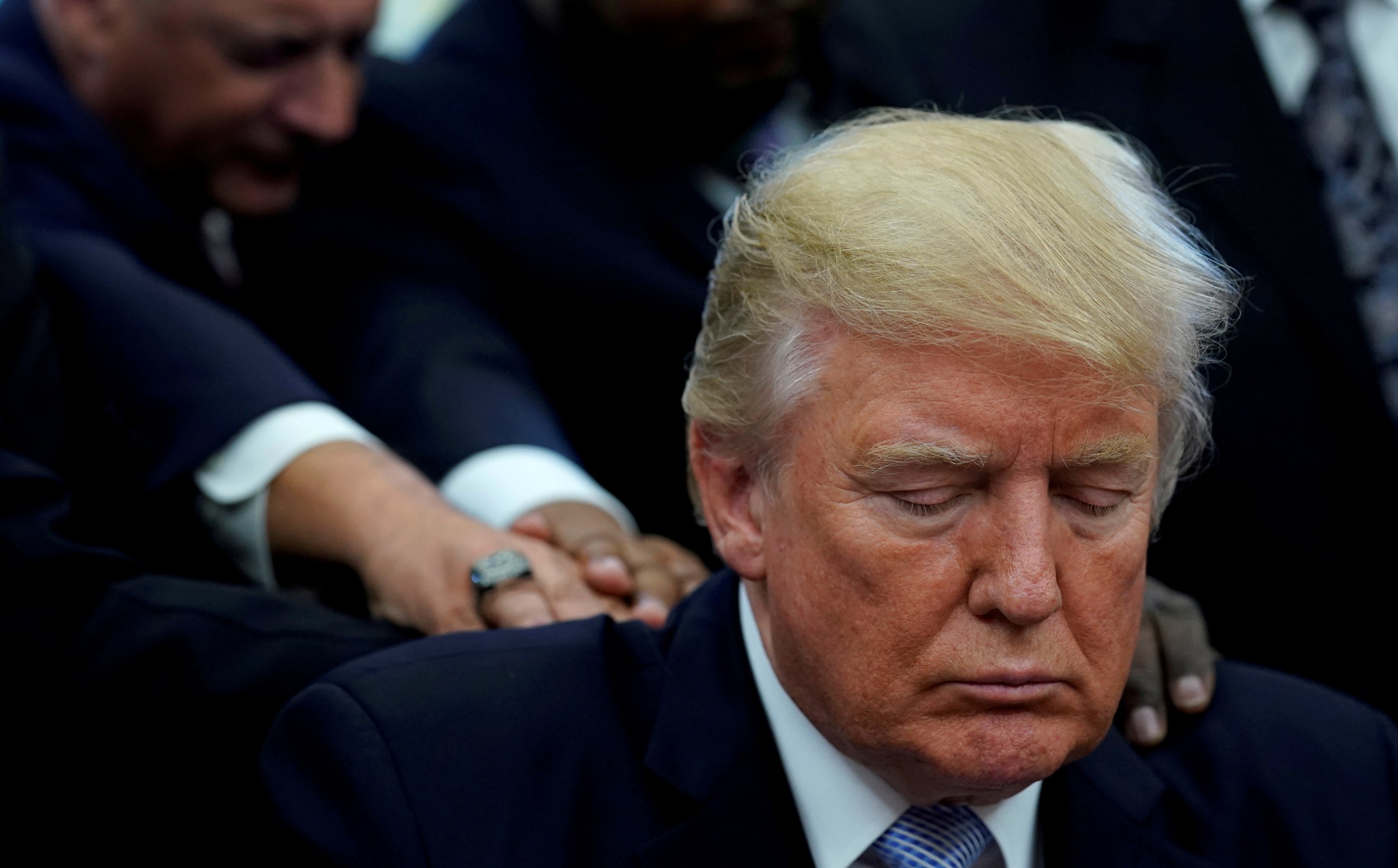 Donald Trump said the "worst day" of his life came when his marital troubles with then-wife Ivana Trump made headlines across the country and revealed his even more troubling financial straits, according to a new archive of nearly 15-hours of interviews he did over three decades with talk show host Howard Stern.
The New York billionaire was nearing total bankruptcy when his relationship was also coming to an end. The pair, dubbed "New York's self-created imperial couple," kept their split as quiet as possible for about a month: while Donald camped out in one of Trump Tower's apartment units, Ivana remained in the pair's penthouse a few floors above. The future president would lie awake in bed, staring at the ceiling as his wife reportedly questioned his state of mind when speaking with her friends. Surely, it couldn't get any worse—and then it did.
Newsweek exclusively obtained transcripts and audio of nearly 15 hours of Trump's interviews with radio host Howard Stern from 1993 to August 25, 2015, provided by the new site Factba.se, which is archiving the entirety of Trump's statements and speeches. The recordings provide a candid look at his rise from New York's real estate industry to the most upper echelons of society and fame, detailing each pitfall and obstacle along the way. Trump discusses his growing family, groping First Lady Melania Trump in public and how he planned to get bigger ratings for the Miss USA pageant he purchased by making models wear smaller bathing suits and higher heels.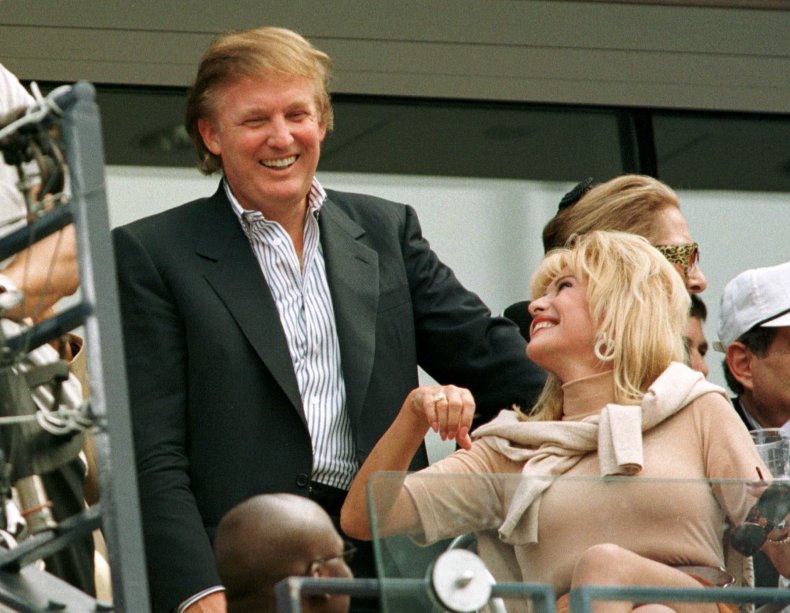 All the while, the Stern interviews show Trump in one of his truest forms: contentious and vexed, yet always willing to give more information than he probably should.
Related: Trump Says He Groped Melania in Public, Ivanka Looks Down on Him, in Newly Released Recordings
An exchange he had with Stern in May 1993, just three years after his divorce, didn't include the usual comedic banter. Instead, a more serious Trump was present, detailing how he almost lost everything, from his wife to his business empire, and how he managed to get her to agree to a $25 million divorce settlement.
Stern: So, you feel out of love with Ivana. Okay. You did a very honorable thing. You paid her $25 million for a divorce settlement.
Trump: That's true.
Stern: That's a lot of money.
Trump: A lot of money.
Stern: The time you were in financial trouble.
Trump: The deepest trouble of my life. Absolutely.
Stern: Were you truly in financial trouble?
Trump: Deep, deep trouble.
Stern: You were—they said that you were bankrupt, but within your corporation have been bankrupt. But you personally would not [inaudible].
Trump: They thought I might be bankrupt. They didn't know. Nobody really understood. And perhaps I didn't even understand, but I was—I was at a pretty low point in my life. This is about two years ago and since then a lot of great things have happened but at that point, that was the lowest financial point in life.
Stern: Could you have lost all of your personal money? I mean, could Donald Trump could—
Trump: I could have.
Stern: You could have been a working stiff. You know how embarrassing it would be to be like Donald Trump and going to work like a supermarket. He's the vice president of a supermarket. That would have been embarrassing. True?
Trump: It could happen.
Stern: Could happen. You were really nervous. And yet you were able to put together 25 million—excuse me I spit on you, Donald.
Trump: That's okay.
Stern: Twenty-five million dollars. I put together 25 million. You put together $25 million to pay your wife. And you said to your wife, by the way, you would gotten her to sign a prenuptial agreement. True?
Trump: That's correct.
Stern: How the hell did you get her to sign a prenuptial agreement? A lot of guys out there want to know about this.
Trump: $25 million it's easy.
Stern: But—but—but seriously, she knew that she could not have your empire. What's the move there? How do you say, Hey, Ivana honey, sign this little agreement. How do you do it?
Trump: At that time, she was challenging the agreement. She was suing me for two and a half billion dollars. And when the times really hit low, at the lowest, at the worst day of my life: New York Times front page, Wall Street Journal front page, all of a sudden she [Ivana Trump] called up and she said, "I'll take the $25 million."
The former couple's fractured relationship seemed to improve after their famously rocky divorce. Trump's ex-wife told ABC News she was one of the former Republican candidate's confidants during the campaign, and was advising him along the campaign trail. Trump has also said he doesn't regret marrying Ivana, as the two remained close while raising his oldest children, Ivanka, Eric and Donald Trump Jr.