Donald Trump Is in 'Worst Physical Shape of Any Modern President' and Shows Signs of Dementia, Michael Avenatti Claims
Stormy Daniels's lawyer Michael Avenatti claimed that President Donald Trump has begun showing signs of dementia and is in "the worst physical shape of any modern President," a day after Trump called his client a "horseface."
".@realDonaldTrump is in the worst physical shape of any modern President and is starting to exhibit signs of dementia," Avenatti tweeted on Wednesday morning. "Shouldn't we expect the POTUS to maintain a minimal level of physical and mental fitness? If he didn't have the stamina for the job, he shouldn't have taken it."
Trump triggered Avenatti on Tuesday, after a federal judge threw out adult film star Daniels's defamation lawsuit against him, by tweeting, "Great, now I can go after Horseface and her 3rd rate lawyer in the Great State of Texas." The lawsuit dismissal does not affect another suit Daniels, whose real name is Stephanie Clifford, filed against the president over a $130,000 hush payment and nondisclosure agreement over their alleged affair.
The president's "horseface" name-calling drew criticism from many who considered it out of line. Trump critics have long claimed, without evidence, that he shows signs of dementia, which impairs brain functions and can affect judgment and cause memory loss.
Avenatti lodged multiple attacks against Trump on Twitter on Tuesday, including a statement on the president's "continuing problem with the truth." The lawyer stated that Trump acts as if he won the nondisclosure agreement case and has been exonerated, "has repeatedly lied to the American people about the $130,000 payment," wants Americans to believe he ordered the hush payment to a woman he did not know or have sex with, and that there is no legal basis for Trump to "go after" him and Daniels.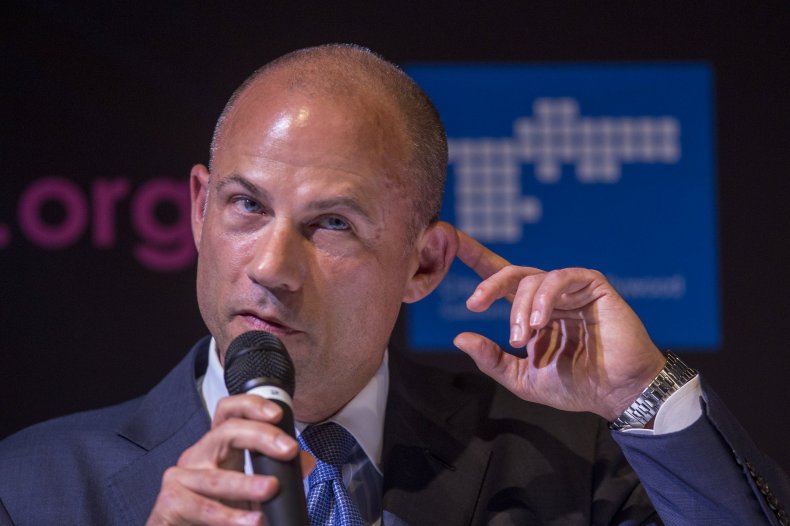 Some Democratic lawmakers including Texas Senator Al Green, who continues pushing for Trump's impeachment, have called him unfit to serve as president.
MSNBC's Morning Joe co-host Mika Brzezinski on Tuesday morning said Trump's behavior was enough to start thinking about invoking the 25th Amendment to remove him from office.
"At some point, you are working for a president who is not fit to lead, who is going to do something crazy in five minutes, one hour, tonight or tomorrow," she said.
White House physician Ronny Jackson, after conducting Trump's annual physical in January, said he was in excellent health and there was "no indication" of "any cognitive issues."
"I found no evidence that the president has any issues whatsoever with his thought process," Jackson said at the time, but added that Trump was 1 pound short of being obese and should lose 10 to 15 pounds.