Donald Trump is the Worst President Ever, 41 Percent of Americans Say in Poll
Here's a not particularly shocking statement—a good portion of Americans don't like President Donald Trump. But many Americans take it further than just not liking Trump. About four out of ten U.S. adults rate the former reality TV star as the worst president in American history, according a recent poll.
The poll from YouGov/The Economist released last week asked "Who was the worst President in U.S. history?" Respondents could then choose every president ever.
Forty-one percent chose Trump, who far and away earned the most support for the undesirable honor.
It's worth noting there is likely some recency bias in these answers—meaning folks' views are skewed toward things that happened recently. Recent presidents were seemingly more likely to be rated as the "worst ever."
Twenty-eight percent chose Barack Obama as the worst president ever while another five percent chose George W. Bush. Another five percent chose Richard Nixon as the worst commander-in-chief in history while no other president registered more than two percent, according to the poll from YouGov/The Economist
Interestingly, while a large number of Americans chose Obama as the best president ever—16 percent—just six percent chose Trump. Abraham Lincoln just nudged past Obama to earn the most support for "best president" at 17 percent.
The YouGov poll surveyed 1,500 U.S. adults from August 19 through August 21. It had a margin of error of plus or minus three percentage points.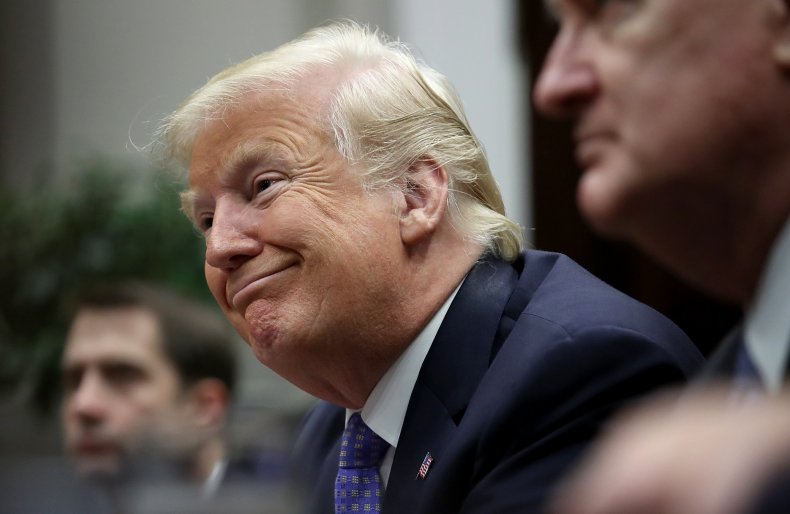 Trump has proven quite interested in his popularity. In the wee hours Sunday he tweeted: "Over 90% approval rating for your all time favorite (I hope) President within the Republican Party and 52% overall. This despite all of the made up stories by the Fake News Media trying endlessly to make me look as bad and evil as possible. Look at the real villains please!"
It wasn't immediately clear which poll the president was referencing with the tweet, but it seemed possible Trump mistook his disapproval in a recent poll for his approval rating. While some people clearly do like Trump—his approval rating hovered around 42 percent on Monday—a survey of political scientists this year did rate Trump as the worst president ever.