Donald Trump 'On Track to Be Worst President in Modern Times' and He's Only Getting Worse, Joe Scarborough Says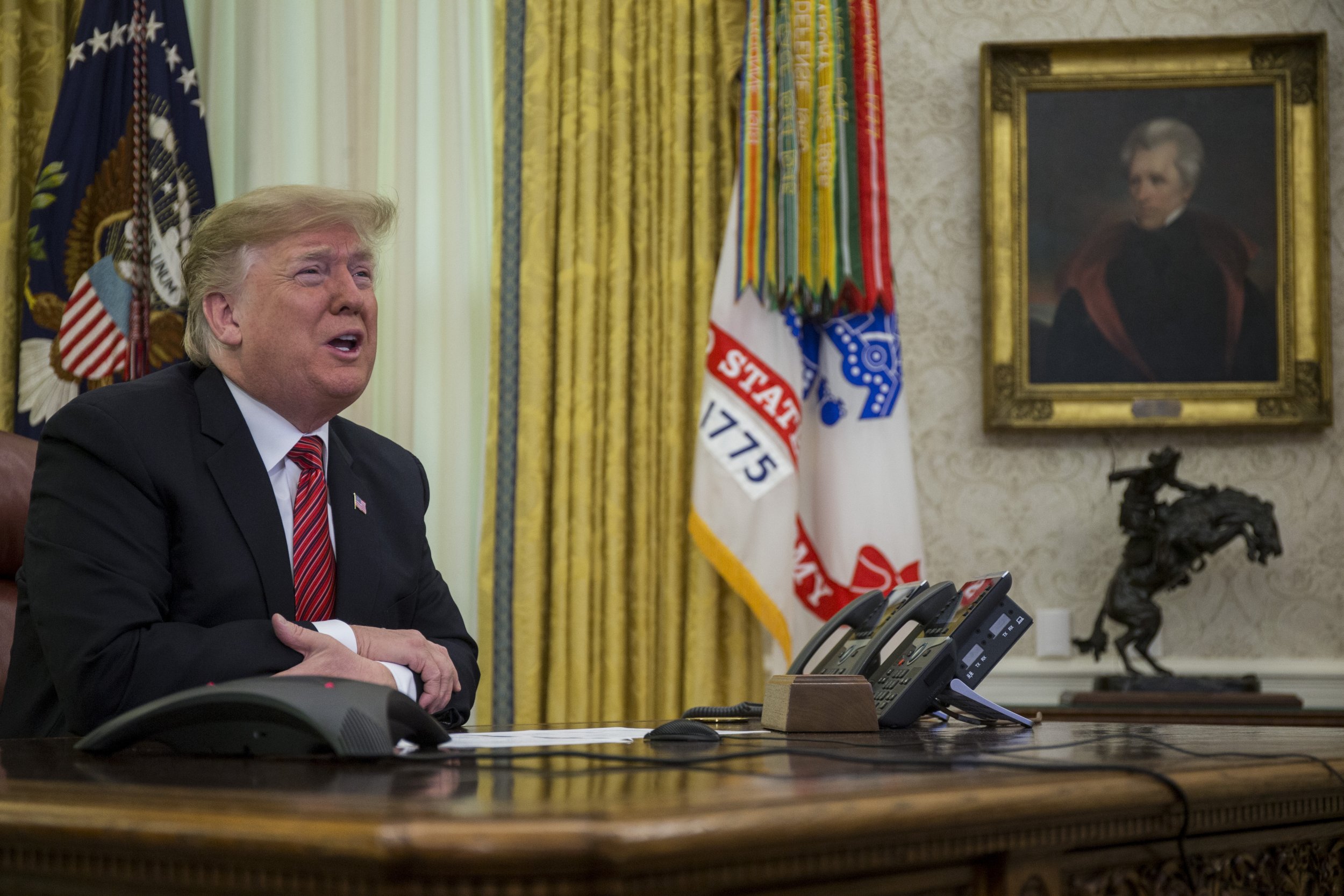 MSNBC host Joe Scarborough returned from the Christmas break with an opening monologue that furthered his condemnation of Donald Trump, claiming he was on course to be "the worst president in modern times, and perhaps ever."
Scarborough, host of MSNBC's Morning Joe, alongside Mika Brzezinski, has been one of the president's fiercest critics on cable news.
"I don't judge the president by my standards, you don't have to judge him by your standards," Scarborough said of the president on Wednesday. "This morning, just judge him by his own standards. Donald Trump is failing by the very benchmark that he laid out in his own campaign, his campaign promises."
Such is Scarborough's disdain for Trump—and Republicans who have continued to support him—that the former GOP congressman has left the Republican Party.
"Donald Trump at some point needed to step up and show leadership, and if he couldn't do it then those around him that influenced him should have done it," Scarborough continued. "I left the Republican Party less over Donald Trump than I did over the fact that almost every elected official in the GOP has bowed and scraped to Donald Trump."
Scarborough added: "treating this man, whose skills are objectively declining on a daily basis, treating this man like an emperor wearing the finest clothes ever made, when, in fact, objectively Donald Trump is on track to be the worst president in modern times, and perhaps ever."
By any objective analysis, it has been a troubled festive season for the president. The government is in the fifth day of a shutdown created by Trump's demand for more than $5 billion in funding for a border wall while the markets are on track for their worst December since the Great Depression.
At the same time, the president has received bipartisan criticism and seen his Defense Secretary James Mattis resign after Trump announced he was pulling U.S. troops out of Syria. Meanwhile, the president remains imperiled by multiple investigations, headed by special counsel Robert Mueller's probe and federal prosecutors in New York concluding that Trump directed his former longtime lawyer to commit campaign finance violations.
Trump's mood has not been helped by being compelled, due to the shutdown, to spend Christmas in the White House, rather than his usual spot in the sun at his Mar-a-Lago resort, in Palm Beach, Florida. The president has spent recent days blasting his critics on Twitter, including in his Christmas message to the nation.
"I hope everyone, even the Fake News Media, is having a great Christmas!' he wrote on Christmas Day. "Our Country is doing very well. We are securing our Borders, making great new Trade Deals, and bringing our Troops Back Home. We are finally putting America First. MERRY CHRISTMAS!"