Donald Trump Would Beat Joe Biden and Bernie Sanders in Key State of Iowa If the Election Were Held Today, New Poll Shows
President Donald Trump would beat Democratic presidential candidates Joe Biden and Bernie Sanders in the key swing state of Iowa if a general election were held right now, a new poll has shown
Former President Barack Obama won Iowa in the 2008 and 2012 elections. But former Democratic presidential candidate Hillary Clinton lost to Trump in the midwestern state by nearly 10 percent in 2016, 41.7 percent to 51.2 percent. Now new polling from the Des Moines Register/Mediacom shows that Trump currently has the upper hand over both Biden and Sanders.
The survey found that in a hypothetical match-up between Biden and Trump, the incumbent president is currently backed by 51 percent of voters, while the former vice president is only supported by 41 percent. While 8 percent of respondents said they were still undecided, Trump already had the support of the majority.
The results were similar when respondents were asked about a match-up between Sanders and Trump. The incumbent president was backed by 53 percent of respondents, while the senator from Vermont was supported by just 41 percent. An additional 6 percent of respondents said they were not sure who they'd vote for.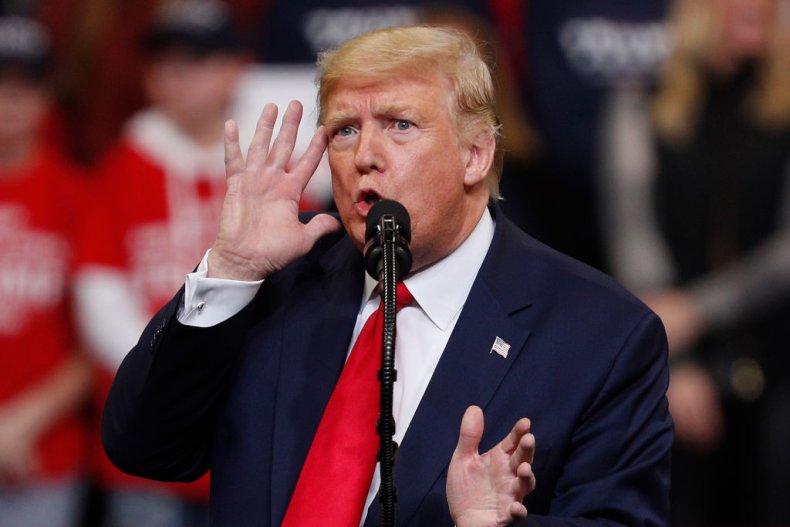 Recent national polls have shown Biden and Sanders both beating Trump in hypothetical general election contests. An aggregate of recent surveys compiled by Real Clear Politics shows Biden ahead of Trump by an average of 6.3 percent. Sanders, similarly, leads over Trump, albeit by a slightly smaller margin, of 5 percent on average.
But Democrats learned in 2016 that commanding leads in national polls does not necessarily translate into general election victory. Former Democratic presidential candidate Hillary Clinton garnered nearly 3 million more votes than Trump in the last presidential election, but she narrowly lost in multiple battleground states, providing Trump a big win in the Electoral College.
Clinton lost in several other key states Obama had carried in 2008 and 2012, such as Florida, Michigan, Wisconsin and Pennsylvania. Recent polling results in those states for Biden and Sanders versus Trump are mixed.
In Florida, Trump currently appears to have the advantage. A poll from earlier this month by Florida Atlantic University showed the president beating Sanders by 6 points while he leading Biden by 2 points. Recent polls in Wisconsin show Sanders and Biden above Trump by narrow margins, although a survey from Quinnipiac from mid-February showed the president beating both Democratic candidates by 7 points in the midwestern state.
Both Sanders and Biden fare better against Trump in Michigan, where the polling average by Real Clear Politics shows both candidates ahead of the president by more than 4 points. They both lead Trump in Pennsylvania as well, with Sanders ahead by an average of 2.8 percent and Biden on top by 3.8 percent.