Trump Would Murder as Many Enemies as Kim Jong Un If He Could, 'Art of the Deal' Ghostwriter Says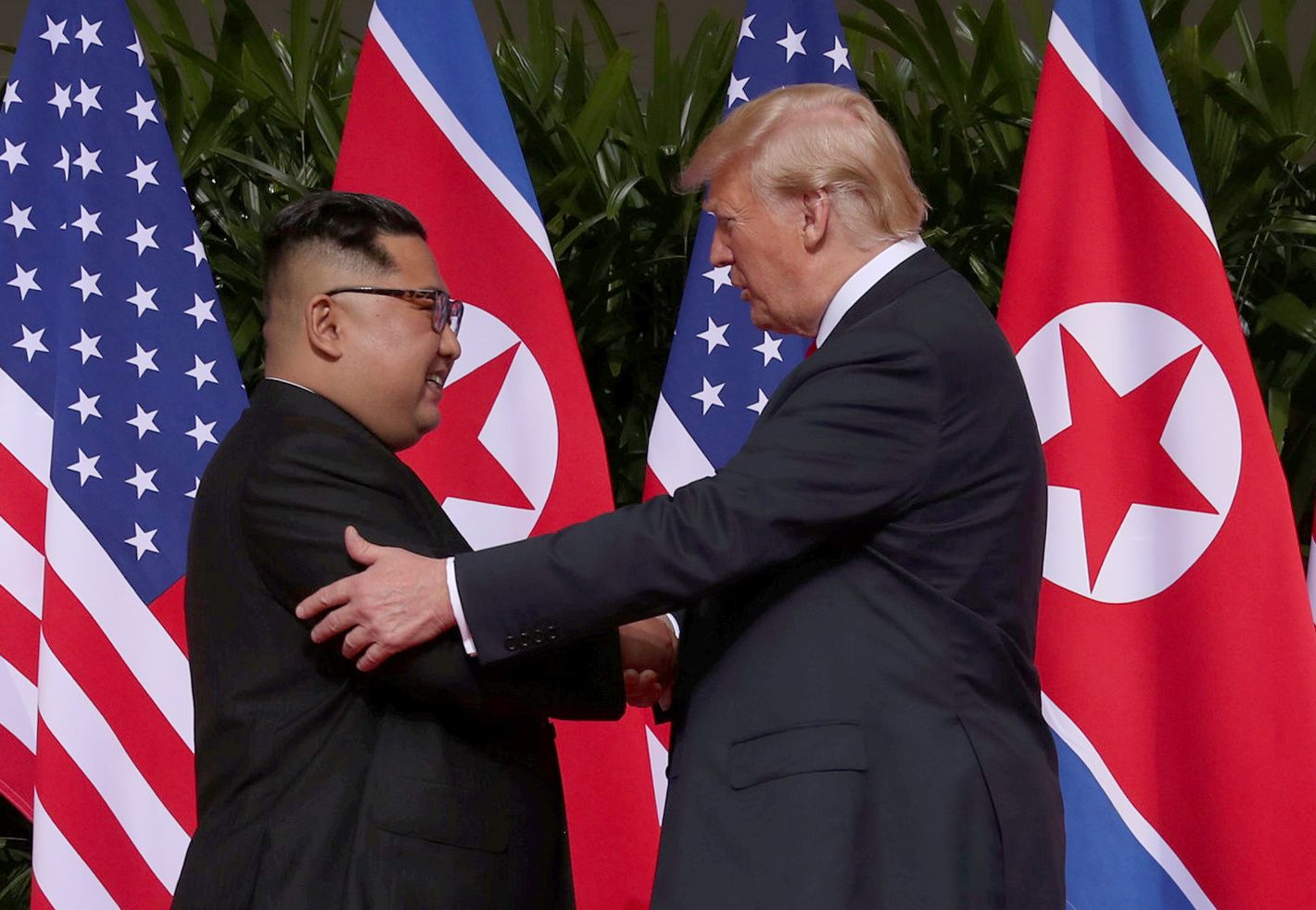 President Donald Trump's Art of the Deal ghostwriter said that the president would "murder as many enemies as North Korean leader Kim Jong Un" if he had the same power and lack of consequence.
Speaking to MSNBC's AM Joy on Saturday, Tony Schwartz said he believed Trump would act like a dictator if he thought he could get away with it.
"If Trump had the power that Kim Jong Un does... and the lack of consequence if he, quote, 'breaks the law,' I believe that Trump would be murdering as many enemies as Kim Jong Un does," Schwartz said.
The writer also suggested the president had the "inner sense of emptiness" and "sociopathy" to become a dictator.
His comments came in the wake of the long awaited meeting between President Trump and the North Korean leader in Singapore at the beginning of the week.
Both leaders spoke highly of the meeting, with Trump stating he believed the pair were going to have a "terrific relationship."
"A really fantastic meeting. A lot of progress. Really very positive. I think better than anybody could have expected. Top of the line. Really good," President Trump said following the sit-down, while Kim also spoke highly of the meeting.
"The old prejudices and practices worked as obstacles on our way forward, but we've overcome all of them, and we are here today," he said through a translator.
And asked in a separate occasion about Kim's record on human rights, and why he had failed to challenge the leader on the topic, Trump told Fox and Friends: "He's the head of the country."
"I mean he's the strong head, don't let anyone think anything different. "He speaks and his people sit up in attention. I want my people to do the same," he added.
And The Hill reported that Trump had brushed off questions about North Korea's human rights record in prior interviews.
"I mean, this is what we have, and this is where we are, and I can only tell you from my experience, and I met him, I've spoken with him, and I've met him," Trump said in an interview with ABC, explaining he could only speak about his own experiences with the North Korean leader.
"Will I come back to you in a year, and you'll be interviewing me, and I'll say, 'Gee, I made a mistake?' That's always possible," he added
Updated | This story has been expanded to include additional information about Trump's comments on North Korea.